It's hard to believe, but the "Meet the Peete's" season finale is this Sunday, April 22nd! The reality show starring well known "21 Jump Street" and "Hangin' with Mr. Cooper" actress, Holly Robinson Peete with her family, is a Hallmark hit. Holly talks exclusively with Feeling the Vibe about the big finale and more.
The reality series showcases Holly and her family in a very authentic way. Allowing camera crews into her home wasn't easy but the star says she has become used to it. We caught up with Holly to talk about how this mom of four stays fit and young, some funny moments, and a very special season finale. Find out all about it now.
This or That
Text or Call – Call
Android or iPhone – Both
Hallmark Movies or Movies in the theater – Hallmark Movies
Spa day or Beach day – Spa day
Hotel or Camping – Hotel ­­
You feel health is important for your family, what is one of your favorite healthy recipes?
My favorite is a brussel sprout salad. It's a kind of high end cole slaw. It has brussel sprouts, lemons, truffles, parmesan cheese. It's not an easy recipe to make as you need to cook the brussel sprouts a certain way and then shred them manually.
You're in great shape, what do you do stay fit?
I try to include cardio on my eliptical in my day everyday. I try to workout early because my day goes better that way.
What is your skincare routine like?
I'm actually obsessed with those paper masks. I'm that person who goes on a plane and puts the mask on while I fly because flying really causes so many problems for the skin. The masks are really very hydrating.
What is your go to product for:
Lips – Aquaphor on the lips, it is great to moisturize them
Eyes – There's an under eye cream put out there by Stella & Dot I love to use. It is from the Ever Skincare line.
Face – Definitely the paper masks
What is your favorite store to shop in?
I love Fred Segal on Melrose. It is so much fun and has really great gifts for so many ages.
"Meet the Peete's" has been a hit! What was your reaction when you found out Hallmark picked the show up?
We were just so excited. We all went out for sushi. We put our heart and soul into this project so we are so excited.
What is your favorite moment so far from "Meet the Peetes" and what is your favorite memory from "Hangin' with Mr. Cooper" ?
My favorite moment on "Meet the Peete's" so far was when Ryan, RJ's twin sister surprised him for their 20th birthday. With RJ his reactions are so pure and so real. When he saw Ryan, he just hugged her for 10 minutes straight. On Hangin' with Mr. Cooper, my favorite moment was when Rodney proposed to me in 1994 in front of a live audience!
We know you've been on the sitcom, Hangin' with Mr. Cooper, how is Meet the Peete's different from filming a sitcom?
It is very different. With reality it is all unscripted, playing yourself. You can have very authentic moments. You have to show your energy. In the beginning you definitely recognize when the camera crew is there. Eventually it all blends in and you forget they are even there. Here's a funny story. At the start when the camera crews arrived, my kids came over to Rodney and I saying "would you like for us to take the garbage out?" That was hilarious. They never did that, we would need to ask multiple times for them to do that.
In one of the scenes, your son RJ talks about mean social media comments he's receiving. You tell him not scroll and read the comments. Is this something you follow as well and what advice would you give to people who are navigating through including social media in their lives?
Funny enough, I think the younger people know and understand social media better than we do. I told RJ to not pay attention to comments because he's very black and white. He will see the comments and take them completely to heart. I tell him not to scroll but he does it anyway. My daughter tells me "you post too much. You only need to post 1 – 2 times per week." They get it, they understand social media.
Do you think your career and/or life would have been different if social media was around when you were on Hangin' with Mr. Cooper or any other shows in that time period?
Very different. In the days of "21 Jump Street," Johnny Depp was just starting out in the field. I don't know if he would have survived social media back then because everything is documented. It's kind of like what Justin Bieber is going through today. I'm glad it wasn't around when I was just married. I was an NFL wife and I would have been very vocal about everything and the NFL probably wouldn't like me.
Which projects do you have on the horizon?
I'll be heading to Vancouver soon to film for Hallmark Movies and Mysteries channel. We will shoot the "Morning Show Mystery." I love to get advice from my friends Lori Loughlin, Candace Cameron Bure and Ali Sweeney who have all been there before with filming these movies. In our season finale of "Meet the Peete's" which airs on Sunday, April 22nd, we will take part in the "It's Cool to Fly American" program. Many people don't understand what autistic people go through when flying on planes. American Airlines decided to start a program where they work with autistic people, taking them on a tour throughout the airport and helping them go through the process of flying. RJ takes part in this with us and it's such an amazing experience.
Be sure to tune in to the Hallmark Channel on Sunday, April 22nd for the season finale of "Meet the Peete's" at 10 pm / 9 pm CST.
See the Photo Gallery for Meet the Pete's which has its Season Finale on April 22nd at 10 pm EST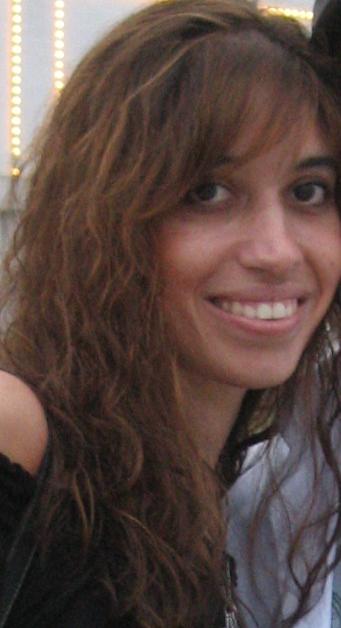 Kristen is co-editor-in-chief of Feeling the Vibe Magazine.  Music lover, pianist, and marketing professional.  Contact me for any tips or comments at Kristeneditor@feelingthevibe.com .