The Hallmark Channel is releasing a new movie 'Love Under the Olive Tree' during their 'A Little Romance' program event.
What's the Plot?
Nicole Cabella (Tori Anderson) is ready to implement her big new ideas to her family's olive oil business in Northern California. She is just given control of the business when she crosses paths with Jake Brandini (Benjamin Hollingsworth). Jake is not only her childhood crush and a talented attorney but also the heir to her biggest competitor.
There is a conflict of interest when Jake learns that Nicole's land expansion may be taking over land that belongs to his family. The two families have had a feud that has spanned decades after their grandfathers ended their combined olive oil business.
A judge decides the two can solve their fight by competing in the town's olive oil competition, yet this causes their families' competition to become even more heated.
Amongst the chaotic fight between families, Nicole and Jake find they aren't so different after all. Will their new romance be able to survive when their families are competing?
Who's in the Cast?
Nicole Cabella (Tori Anderson)
Tori plays the ambitious Nicole Cabella. Tori was born in Edmonton, Alberta, Canada. After graduating from York University's Acting Conservatory with a BFA, she starred in many television show and movies. She is best known for her role as Evie in the CW's romantic comedy "No Tomorrow" and Blake Crawford on NBC's crime drama "Blindspot."
Benjamin Hollingsworth (Jake Bradini)
Jake Brandini plays rival Benjamin Hollingsworth. Also from Canada, Jake attended the National Theatre School of Canada. He has made appearances on Canadian television shows "Degrassi: The Next Generation," "Heartland" and HBO Canada's "The Line." He will be starring in the upcoming Netflix series 'Virgin River.'
Grandpa Frank Cabella (Gardiner Millar)
Gardiner plays Grandpa Frank Cabella. He is from Halifax, Nova Scotia, Canada. He began acting in 1997 and has appeared in many acting roles, especially science fiction shows.
Tom Cabella (Hrothgar Matthews)
Hrothgar who plays Tom Cabella in Love Under the Olive Tree is from Toronto, Ontario, Canada. He is best known for his roles in Reindeer Games (2000) and Human Cargo (2004).
Gloria Cabella (Laura Drummond)
Laura plays Gloria Cabella. She is from British Columbia, Canada. She is best known for her roles in The 4400 (2004) and Travelers (2016).
Grandpa Raphael Brandini (Jerry Wasserman)
Jerry is playing Grandpa Raphael Brandini. He is from Cincinnati, Ohio, USA. He is best known for his role in I, Robot (2004) and Watchmen (2009).
'Love Under the Olive Tree' premieres on June 20th at 9pm EST only on Hallmark Channel.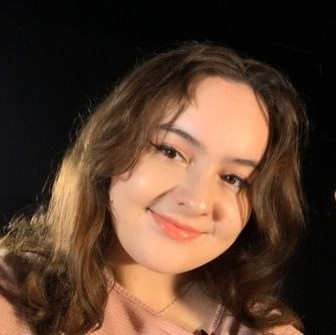 Sarah is an Entertainment Writer at Feeling the Vibe Magazine.  She's a current Journalism student in Boston.  Always knows the next album dropping or hottest celebrity gossip. Email sarah.turley@feelingthevibe.com