Ashlee Simpson-Ross has been in the spotlight for a long time now, but recently, she and husband Evan made headlines again. Why? They're expecting their second child together (though it'll be the third for Ashlee). In light of that, we thought it would be the perfect time to look at the rest of her family, including her parents, sister, husband, and yes, her children. Keep reading below to learn more about Ashlee Simpson's family.
Who are Ashlee's parents? Her sister?
Ashlee's father is Joe Simpson, and her mother is Tina Ann. Joe worked as a psychologist and minister in Waco, Texas (where Ashlee was born). He eventually began to manage Ashlee's career when she was younger as she got small jobs.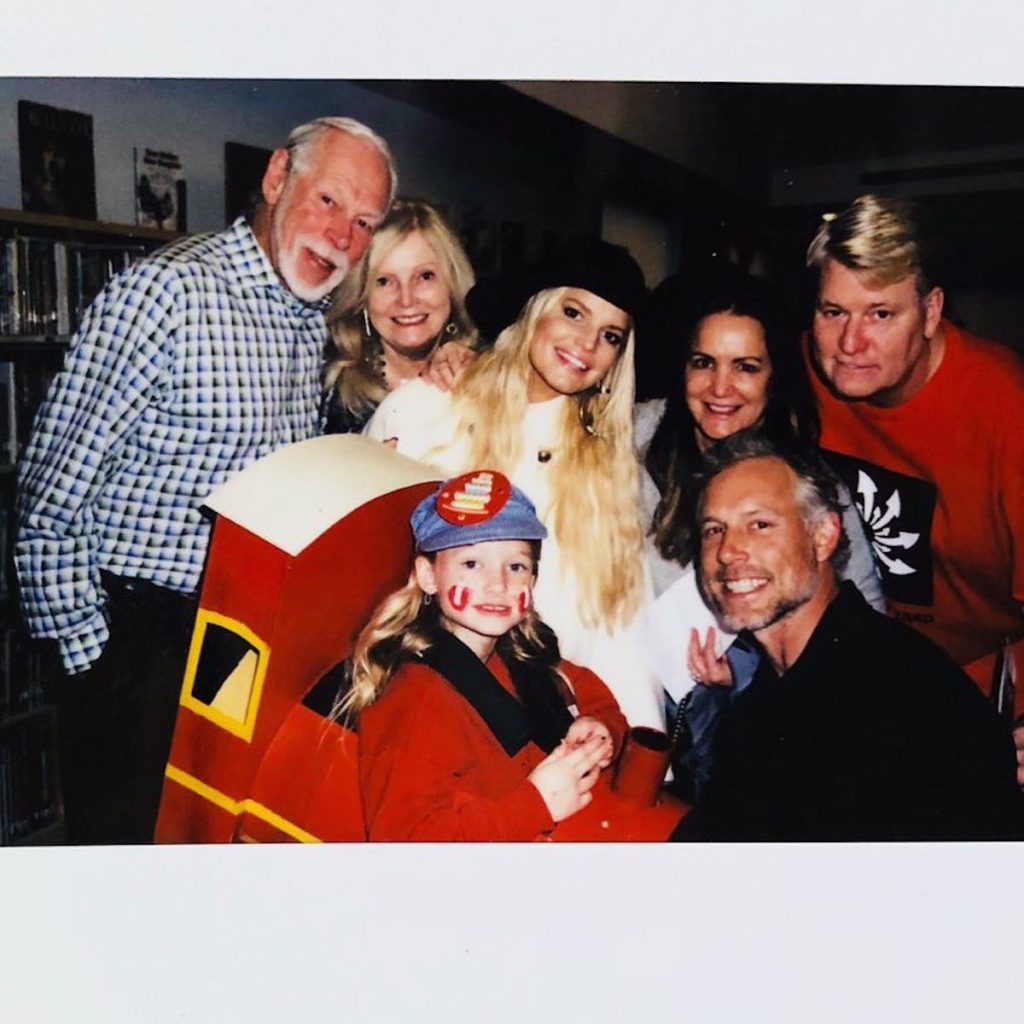 Her mother and father are both super-supportive of her career, which she took after her older sister, Jessica, in. Yes, as singer-songwriter and actress Jessica Simpson. Ashlee couldn't wait to take Hollywood by storm. To differentiate herself from her blonde-haired sister, she even dyed her hair a deep brown, almost black color!
Since Jessica has a husband and children of her own, that means Ashlee's a sister-in-law, and an aunt. Her nieces are Maxwell Drew and Birdie Mae; her nephew is named Ace. Ashlee's brother-in-law is former football player Eric Johnson; her former brother-in-law was singer/actor Nick Lachey.
Ashlee was previously married to Fall Out Boy frontman Pete Wentz from 2008-2011.
Who is Ashlee's husband, Evan Ross? What about her kids?
Ashlee married Evan Ross in 2014, and the couple have one child together, a daughter named Jagger Snow. If Evan's name sounds familiar, it's because his mother is Diana Ross! His half-sister is actress Tracee Ellis Ross – so Ashlee's got a pretty sweet mother-in-law, and half-sister-in-law.
Aside from her famous relatives, Ashlee and Evan have another reason the media's been buzzing about them lately! They're expecting their second child together! It'll be Evan's second, and Ashlee's third, as she has a son named Bronx with her ex-husband, Pete. You can see Ashlee and Evan's exciting announcement from her Instagram post below:
Congratulations to Ashlee and Evan on their baby news! We can't wait for them to welcome baby #3 into the world.
---
MORE ASHLEE SIMPSON-ROSS NEWS
Copy Celebrity Decor: Ashlee Simpson-Ross & Evan Ross, Maddie Ziegler, & More
Get the Look: Ashlee Simpson-Ross' Glamorous Style
Jessica Simpson Makes Appearance on Ashlee + Evan Season Finale
Kari Highman is a Beauty and Fashion Blogger at Feeling the Vibe Magazine. Otterbein Alum (2017) – English & Psychology. Always learning & creating. Avid fan of mid 2000's TV & pop music. Comments or tips, email kari@feelingthevibe.com