Allison Holker is savoring every precious moment with her children following the tragic death of her husband, tWitch.
In a series of rare photos, Holker captured herself and two of her little ones as they get ready for bed and share breakfast together the next morning. These moments, which are often private and reserved for close family members, offer a glimpse into Holker's life as a mother and a working professional.
In one of the photos, Holker is seen holding her babies. Her son is in dinosaur pajamas and daughter in rainbow pjs. This tender moment highlights the close bond that she shares with her children and the care she takes in ensuring their comfort and well-being.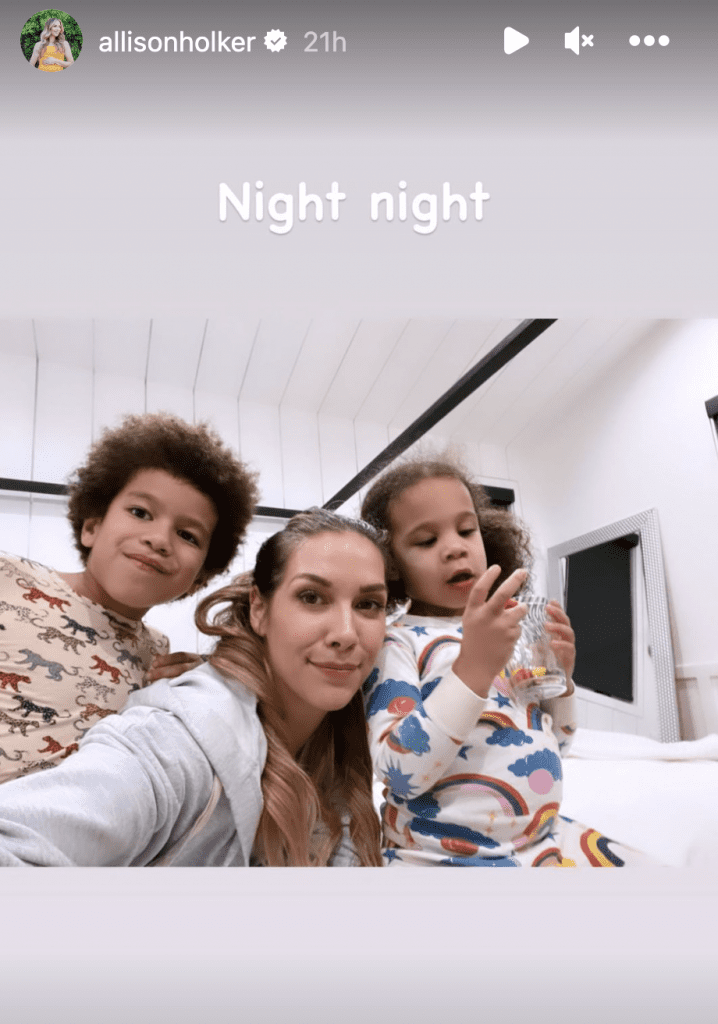 The other photos show Holker and her children at the breakfast table, enjoying a meal together and savoring the quiet moments before the start of a busy day. What did they have to eat? It appears that mom's plate was full of eggs and salad. The children had eggs, fruit, and a waffle.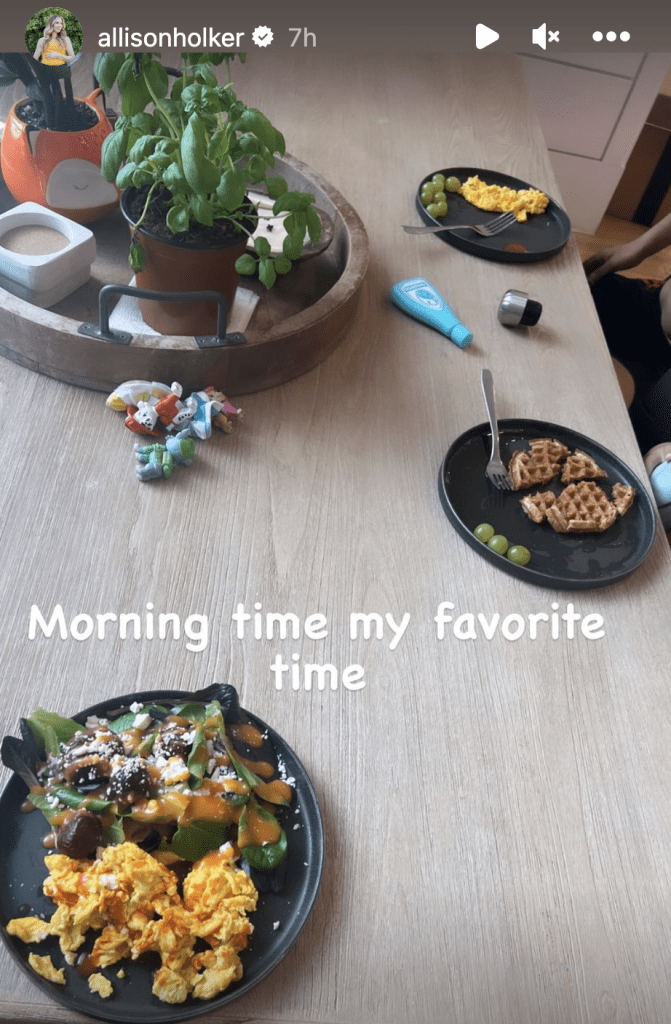 For Holker, the morning is her "favorite time," a sentiment shared by many parents who relish the chance to connect with their children before the demands of the day take over.
In a post made in the beginning of March, Holker expressed the love she has for her family. She is one incredibly strong woman and mother!
"My loves we are stronger than you could ever imagine. And we will stand strong together as a unit, and find the courage to hold each other up. I will be here for you every step of the way through the highs and lows, the ups and the downs. I will protect and I will guide, I will be a listening ear, a shoulder to cry on, I will have mom jokes ready for when you need a good laugh. The love and light inside our hearts will still shine."
She concluded her message, "I love you forever and always. Mommy" Courtney Rose is an Entertainment Writer at Feeling the Vibe Magazine based in New York. Pop culture and rom-com obsessed. Studied Journalism and is up to date on all the latest entertainment news. For tips or comments, email me at Courtney@feelingthevibe.com