The girl with the powerful golden voice from American Idol Season 2, Kimberley Locke is a force to be reckoned with. She is an amazing singer and also incredibly at ease in front of the cameras where she is "being herself" in a new talk show called "Dr & The Diva." Think Dr. Oz meets the View meets Wendy Williams.
We had a chance to talk exclusively with the diva who is preparing a show that tells of her life story and journey up until this point. Get an inside look at what to expect from her live concert, her favorite martini recipe (this one is good!), and the never before reported story of how Kimberley met her fiancé! All this and more, below.
We see you are on a new show called "Dr & the Diva." For those that never saw the show, what can people expect to see?
I'm there as the diva! Everyone has their inner diva, right? I'm there to really be myself and be real. There is a medical doctor on the show named Dr Steve Salvatore. I can explain it like The View meets Wendy Williams meets Dr. Oz.
What has been your favorite advice segment you've given on the show so far?
It was from a couple's therapist that comes on our show. We do these segments with them that are so real, authentic and hilarious. Nothing is off topic. We try to keep it PG, there's a way to talk about everything while still keeping it PG! My favorite segment was about texting and what some of the things mean. I'm in my 40's and Dr Steve is a bit older than me so it really was funny.
How can someone be a part of the audience and where do you all tape?
There is a live studio audience. We are currently on hiatus. All info for participation is on the website.
Check out a clip from Dr & The Diva
Do you stay in touch with any of the other contestants from the second season of American Idol?
I do! I have talked to Ruben (Studdard) and Clay (Aiken) in the last year. We all stay in touch as much as we can.
What music is on your playlist right now?
I am literally so deep in the show. I do love Z100 and Elvis Duran. I listen to that in the morning time to get my taste of pop music. There is some really good music out there right now. I am loving Lizzo. *Starts belting out 'Good as Hell.'*
If you were trying out for American Idol now, what song would you choose for your audition?
That's difficult! Definitely not Lizzo. When you are nervous, you can forget everything so you need to choose a song that you know inside and out. That's why I chose Somewhere Over the Rainbow.
When you have a free moment, what can you be found doing?
I love to make martinis! I love to cook too. My specialty is opening up the refrigerator and making something out of what's there. The other night I had some red potatoes and earlier that day I had been thinking you should make gnocchi with those potatoes. Dinner was really delicious but I forgot about the potatoes. They were in the oven and I put them in the fridge. When my friends came over for an impromptu Tuesday night, I put those potatoes in the food processor with gouda cheese, salt, and pepper. Then I rolled them in flour, dipped them in coconut oil and fried them. They came out so good!
Congratulations on your recent engagement! How did you two meet?
This is the first time I'm telling this! Nobody knows this. I met my fiance when I was on a date to meet someone else. I came back from Mexico with my best friend. She flew home and we both went in opposite directions. When I was in Miami, I saw this guy and I knew he saw me. I just got out of a relationship, so I wasn't in a mindset to jump into anything. We boarded the plane and I still didn't say anything to this guy. We sit there for 3 hours. Then they brought the plane back to the gate. This guy approached me and said, "somebody wanted me to meet you today." I thought, I so don't want to do this. We are in Miami airport and he says, where do you live? I said "I live in Connecticut." What a small world, he lived in Connecticut too.
I gave him my number. We went on our first date at a local restaurant I picked. He was 15 minutes late. I was waiting at the bar and met this other guy. I learned he was a contractor and I had always been interested in getting involved in a real estate project. He gave me his card and said give me a call. I told him my date is going to be here in a minute. We had a great date but we only had one. This was in July. In September, the contractor texts me and asks me to meet him for a drink. I tell that story because if it hadn't been for that plane guy, I would have never met Mr Fiance.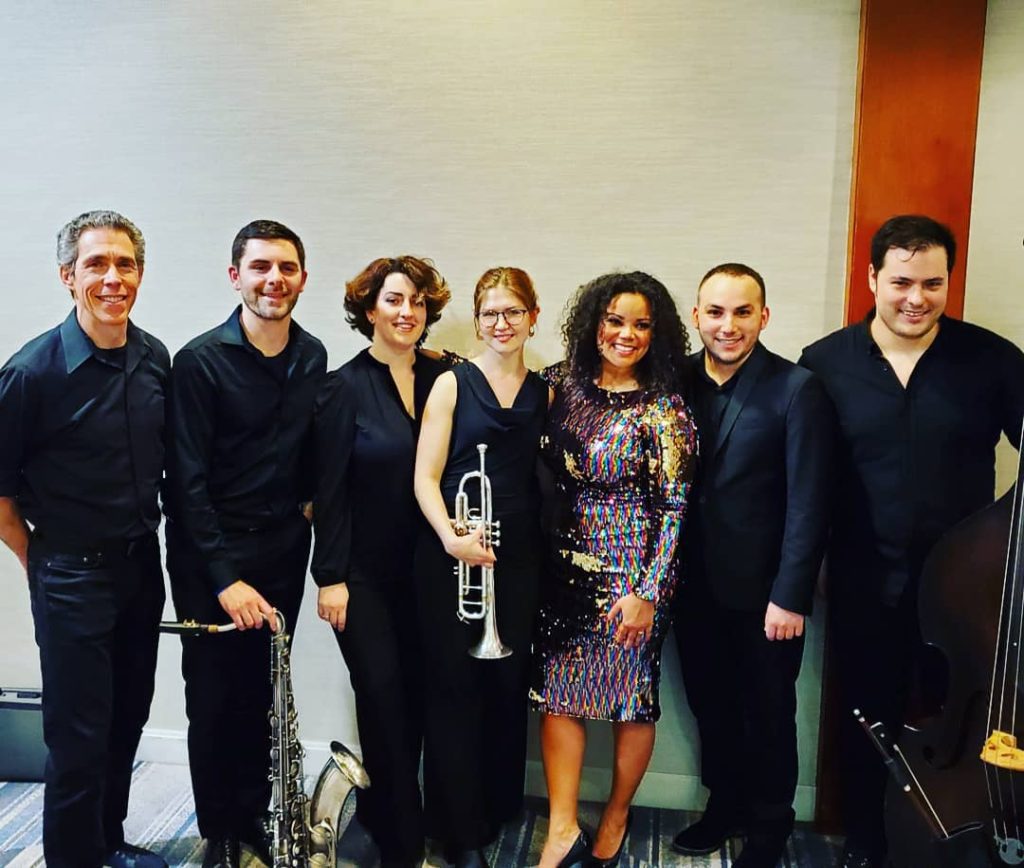 ---
Can you tell us what people can expect from your live show, The Sum of All Parts?
I pretty much recount the steps of my life, retelling the stories of my life to music. Judy Garland is a big part of the story. She as a singer, I've always admired the most. Her life was pretty tragic, but her voice was great. People loved her because she could tell a story. Listening to her Carnegie Hall record, you could hear a pin drop in there. When the song ended, there was thunderous applause. Plus, of course I do tell my American Idol story. I also talk about my childhood and how I grew up and what I listened to.
Which songs will be included from the Great American Songbook?
I'm doing an obscure version of "I Just Want to Make Love to You," by Etta James. I'm also singing "End of the Spectrum" by Judy Garland and "Everything Must Change" by Nina Simone. One of my favorite songs in the show is one that grew on me called "It's a New World" by Judy Garland.
Check this out! In honor of our Valentine's Day interview, Kimberley mixed up a delicious specialty martini! See the Instagram post below.
Tickets are on sale for Kimberley's live show, Sum for All Parts at the White Plains Performing Arts Center on February 15, 2020 at 8pm.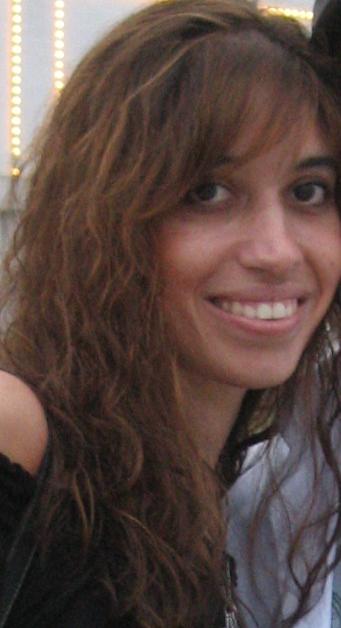 Kristen is co-editor-in-chief of Feeling the Vibe Magazine.  Music lover, pianist, and marketing professional.  Contact me for any tips or comments at Kristeneditor@feelingthevibe.com .