Ariana Grande released her self proclaimed last music video from her most recent album, 'Thank U, Next' that dropped on February 8, 2019.
Ari shocked her fans and non-fans alike when she released the video for 'Break Up With Your Girlfriend, I'm Bored.' The end of the video took a twist that not many saw coming…but more about that later.
There are a lot of clues you may have missed in her vid (thanks to the eagle eye from INSIDER), so keep reading and be prepared to be surprised.
The Hot Guy in Ariana Grande's 'Break Up With Your Girlfriend, I'm Bored' Video is..
Riverdale star, Charles Melton! You have recognized him from the CW hit, but the 28 year old actor also starred in shows such as Glee and American Horror Story.
Is the Video Inspired By Ari's Ex Big Sean?
Fans have been speculating that the BUWUGIB video is a nod to her relationship with ex-boyfriend Big Sean who she dated from 2014 – 2015. In case you missed it, in Ariana's "Thank u Next" video, she wrote that Big Sean "could still get it" under a heart with "So cute..So sweet" in her Mean Girls inspired Burn Book.
In late December, the 'Thank u Next' singer gave a teaser from her on Instagram with the exact outfit she is seen wearing in her music video.
Who is Ariana's Double in 'Break Up With Your Girlfriend, I'm Bored?'
We had to do a double take when a total Ari lookalike walked onto the screen. Influencer and Instagram model, Ariel Yasmine was the girl chosen for the role.
Arielle posted a BTS photo from the video shoot to her Insta. Just to make it extra real, the double had Ari's moon and stars tattoos inked on her neck.
The Swanky House is Pretty Popular
This isn't the first time this swanky party house seen in Ariana's newest video makes a debut. It was also used in Charlie Puth's video for "Attention" as well as Selena Gomez's "Hands to Myself."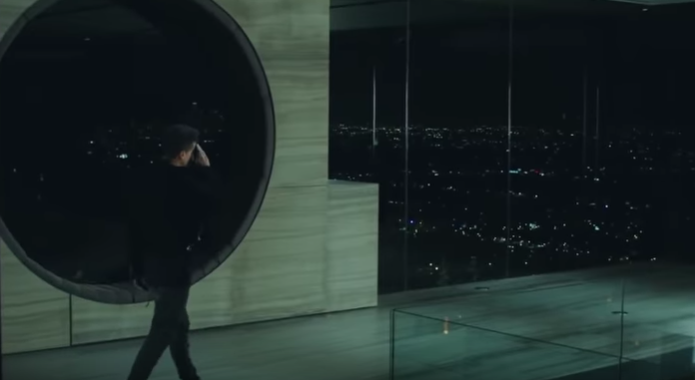 What did the End of 'Break Up With Your Girlfriend, I'm Bored' Video Mean?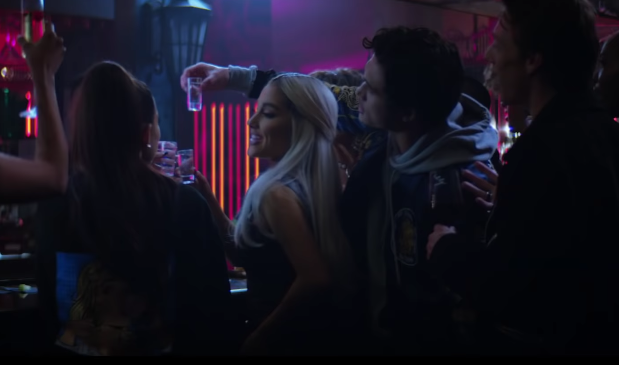 Ariana took her fans on a complete twist at the end of the popular new video when she seemingly wants to get drop the guy in order to be with the girl.
However, because of so many clues showing this girl as Ari's own self reflection..we lean towards that Ariel is in fact playing Ariana Grande and that it isn't a love triangle after all.
Did you find any clues in the video we missed? Tweet us @feelingthevibe . Courtney Rose is an Entertainment Writer at Feeling the Vibe Magazine based in New York. Pop culture and rom-com obsessed. Studied Journalism and is up to date on all the latest entertainment news. For tips or comments, email me at Courtney@feelingthevibe.com