If you are a true romance reality show aficionado then you will remember the series that took reality to a new level called "Joe Millionaire" that aired originally in 2003. The show brought in 20 women and whisked them off to France for a quick but thrilling romance with a man who they have been told is a millionaire.
Unfortunately there are lies beneath the surface and on the surface. "Joe Millionaire" is in fact a construction worker with very limited financial security. The women are not privileged to this knowledge. Is the classic case of finding out if women will changed their romantic quests based on the almighty dollar.
At that time "Joe Millionaire" was a man named Evan Marriott. When it was revealed he wasn't a millionaire, the caveat was, stay together in a relationship and split the million dollars or forfeit the money.
Well enter the brand new "Joe Millionaire" of 2022! Of course they needed to include a twist and couldn't possibly repeat the same show from 2003. This time there will be two single men. The difference between the two men? One is a millionaire and one is definitely not according to Fox. Introducing Joe Millionaire: For Richer or Poorer.
---
Joe Millionaire: For Richer or Poorer Contestants
A list of the women you will see showing up on Joe Millionaire to vy for the attention of one of the two men.
Amber, 28 – Realtor
Calah, 28 – Project Manager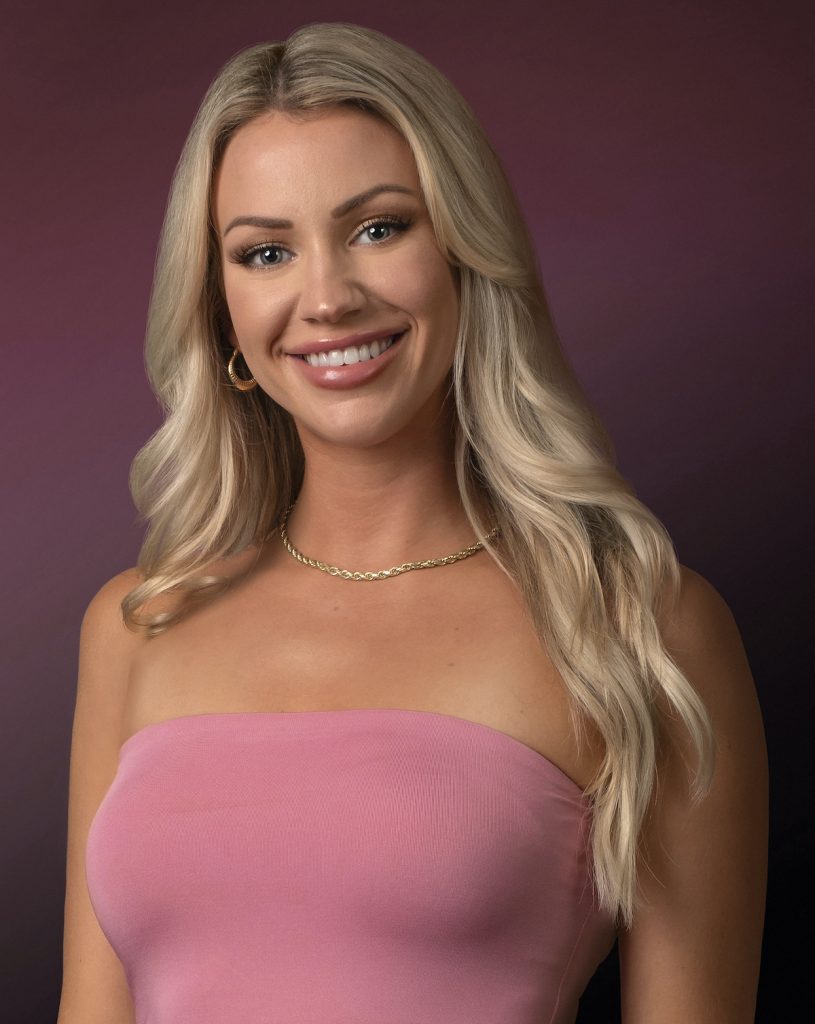 ---
Caroline, 23 (who likes self tanner) – Recruiter
Brookell, 30 – model
Amanda, 27 – Fashion Designer/ Entrepreneur
Katy, 33 – Travel Blogger
Jennie, 29 – Attorney – doesn't want to be single forever
Carolyn, 30 – Skincare Company owner
Suzyn, 28 – Supplier Management Operator – thought she would have 12 babies by now
Annie, 25 – Digital Creative Manager
Whitney, 25 – Talent Acquisition Executive – wants financial stability
Suzette – 32 – Realtor – wants a big rock to flash around
Monica, 31 – Olympic Medalist
Breanna, 27 – Graduate Admissions Specialist
Andreea, 31 – Restauranteur
Sara Rose, 22 – Influencer/Model
Doris, 32 – Dance Company Owner
Rachel, 30 – Attorney
---
Learn More About The Guys!
Steven McBee – Farmer
The perfect relationship: the sweet gestures, putting how they're doing and how they're feeling before yourself.
On the show: Moving into the house with another guy and competing for the same women, it may get a little heated at times.
---
Kurt Sowers – General Contractor
Hopes to find love in an unorthodox way. His perfect relationship revolves around laugher.
On being with them: I don't ever want to be apart from them. If I am apart from them, I can't wait to get back to them.
I'm a born competitor. If I do something, I do it to win.
---
Watch Joe Millionaire, For Richer or Poorer on Thursdays starting January 6, 2022 on FOX. Courtney Rose is an Entertainment Writer at Feeling the Vibe Magazine based in New York. Pop culture and rom-com obsessed. Studied Journalism and is up to date on all the latest entertainment news. For tips or comments, email me at Courtney@feelingthevibe.com