E! is premiering a new reality series called The Bradshaw Bunch. The show will center around former Steelers quarterback Terry Bradshaw and his family. The show will take place at the Bradshaw ranch and will feature Terry, his wife Tammy, and his three daughters Rachel, Lacey and Erin.
Let's learn more about the Bradshaw family!
Terry Bradshaw
Terry is best known as being the quarterback for the Pittsburgh Steelers. He led the team to 4 Super Bowl Championships. After he retired from football he gained fame from being a Fox sports analyst.
Tammy Bradshaw
Terry's fourth and current wife is Tammy Bradshaw. The couple dated 13 years before becoming engaged. In the trailer Tammy is shown as a prankster but also one person Terry can't live without.
---
Rachel Bradshaw
Rachel is the eldest of the Bradshaw children. She is a real Estate Agent at Compass. She studied music at Belmont University. She appeared on the reality series Nashville while trying to become a musician. She was married for three months to pro football player Rob Bironas. Rob tragically died in a car accident in 2014.
Rachel became publicly official with current boyfriend Dustin Hughes in February 2019. In the trailer Rachel expresses how much she wants Dustin to propose.
Lacey Bradshaw
Lacey is actually Terry's step-daughter. Tammy had Lacey from a previous relationship. Her husband is Noah Hester, who works as a private chef. She is a mother to Zuri and Jeb.
Erin Bradshaw
In the trailer, Terry is shown praying for Erin because she had plastic surgery. She graduated with honors from the University of Northern Texas. She is a World Champion Equestrian and shows award-winning horses. Her husband is Scott Weiss.
Zuri Bradshaw
Terry Bradshaw has grandchildren. One is a granddaughter named Zuri. She is the daughter of Lacey. The details of Zuri's father has not been revealed. Lacey does share photos of her adorable girl on Instagram. Look at the photo below. Little Zuri is also a competitor in horseback riding.
Jeb Hester
Lacey Bradshaw has another son, which means Terry Bradshaw has a second grandchild. Lacey had a son named Jeb Hester with her current husband Noah Hester. Look at little Jeb falling asleep on his mother's lap. Lacey captioned the photo, "I already know there won't be enough of these moments. Time moves too fast. Enjoy every little one."
Make sure to tune into The Bradshaw Bunch on E! Thursdays at 9/8c.
Related
5 Facts on Erin Bradshaw from The Bradshaw Bunch
5 Facts on Rachel Bradshaw from The Bradshaw Bunch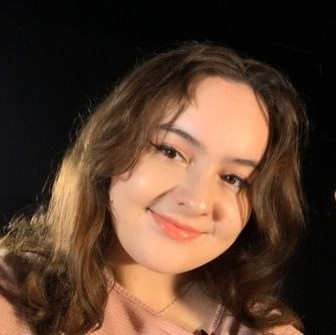 Sarah is an Entertainment Writer at Feeling the Vibe Magazine. She's a current Journalism student in Boston. Always knows the next album dropping or hottest celebrity gossip. Email sarah.turley@feelingthevibe.com