In Lifetime's original movie, "Stolen Baby: The Murder of Heidi Broussard," Emily Osment takes her acting prowess to new heights. In this gripping film, Osment steps into the shoes of Magen Fieramusca, a real-life figure at the center of a shocking and tragic tale of kidnapping and murder. As we delve into the depths of this dark and twisted narrative, Emily Osment's portrayal of Fieramusca stands as a testament to her commitment to challenging and emotionally charged roles.
---
Emily Osment's Gritty Role
Emily Osment, known for her versatile acting skills, recently took on a challenging role in Lifetime's original movie, "Stolen Baby: The Murder of Heidi Broussard." In this gripping film hitting the 2023 Lifetime lineup, Osment portrays the real-life character Magen Fieramusca. Fieramusca was convicted in the shocking killing of her best friend, Heidi Broussard, and kidnapping of her 3-week-old baby, Margot.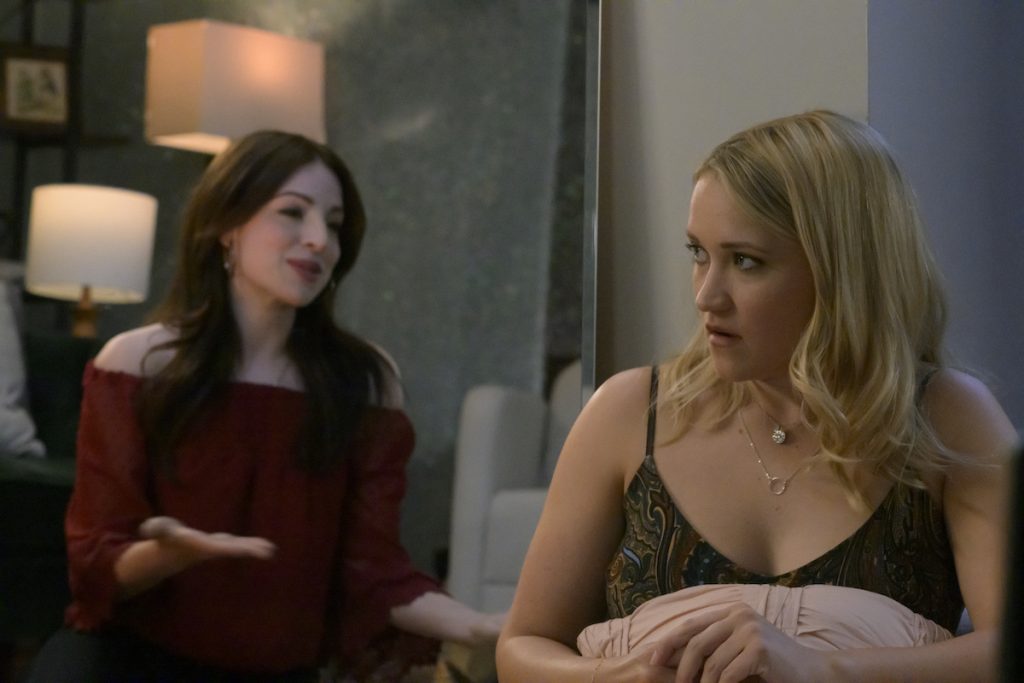 ---
A Dark and Twisted Tale
The movie delves into the harrowing events that unfolded when Magen Fieramusca orchestrated a sinister plan to abduct Heidi Broussard and her newborn baby. However, the motive behind this heinous crime was to pass off the kidnapped infant as her own, a disturbing scheme she had hatched while simultaneously faking her own pregnancy.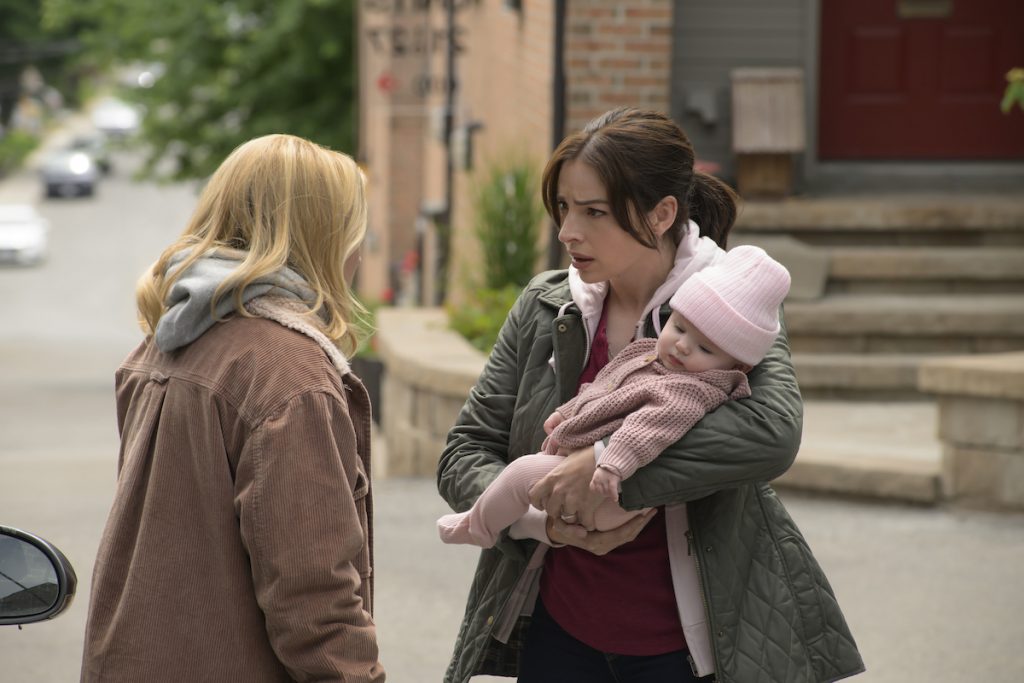 ---
Justice Served in 2023
In a real-life twist to this tragic tale, Magen Fieramusca faced the consequences of her actions when she was sentenced to 55 years in prison in 2023. The verdict brought closure to the haunting case and highlighted the severity of her crimes.
[ Read Also: Where is Magen Fieramusca now? ]
---
Behind-the-Scenes Camaraderie
Despite the dark subject matter of the movie, the cast of "Stolen Baby" seemed to forge a close bond. Emily Osment shared a heartwarming cast photo on social media, capturing a moment of camaraderie as they all smiled and dined together at a restaurant. In the snapshot, Osment is seen sitting next to Anna Hopkins, who portrayed Heidi Broussard, and across from Ian Lake, the actor who portrayed Heidi's husband.
Dining at "The Belmont"
Anna Hopkins, who brought Heidi Broussard's character to life, also shared a glimpse of the cast's off-screen moments. She posted a selfie with Emily Osment at one of their "favorite restaurants," The Belmont, further demonstrating the strong bond that developed among the actors during the filming of this emotionally charged project.
Does Emily Have Children in Real Life?
Life Beyond the Role
In her personal life, Emily Osment, who is 31 years old, has found happiness with her fiancé, Jack Anthony. While their journey as a couple has been a source of joy, they have not yet embarked on the path of parenthood. As Emily Osment continues to excel in her acting career, her portrayal of Magen Fieramusca in "Stolen Baby" showcases her talent for tackling complex and challenging roles that captivate audiences and shed light on real-life tragedies.
Tune in: Stolen Baby: The Murder of Heidi Broussard premieres on Lifetime Channel Saturday, September 23, 2023 at 8pm ET.
---
Related
Where is Magen Fieramusca Now from The Heidi Broussard Lifetime Movie?
Stolen Baby: The Murder of Heidi Broussard on Lifetime – Plot & How to Watch Courtney Rose is an Entertainment Writer at Feeling the Vibe Magazine based in New York. Pop culture and rom-com obsessed. Studied Journalism and is up to date on all the latest entertainment news. For tips or comments, email me at Courtney@feelingthevibe.com