$100,000 Pyramid is back with an all-new episode on June 2. Two contestants who are facing off against each other are actually a father-daughter duo. You may know them too: Dr. Mehmet Oz and his daughter, Daphne. The famous pair will go head-to-head in the game show's new episode, and are partnered with contestants Courtney Dease and Lindsey Carothers. Get more details about the episode below, including what Dr. Oz and his daughter, Daphne, have been up to lately.
$100,000 Pyramid: Dr. Oz and Daphne Compete
As we mentioned above, while the father-daughter duo are appearing in the same episode of $100,000 Pyramid, they aren't on the same team. They will be facing off, each being paired with a different partner. Mehmet is paired with Courtney; Daphne is paired with Lindsey. Then, they'll switch: Daphne's paired with Courtney; Mehmet is with Lindsey. If you've watched the show before, then you know that the goal is to advance to the Winners Circle. You do this by answering various questions correctly – one player describes the word(s), usually of a person, place, or thing, then the other player has to guess what it is. The more right guesses, the more points received.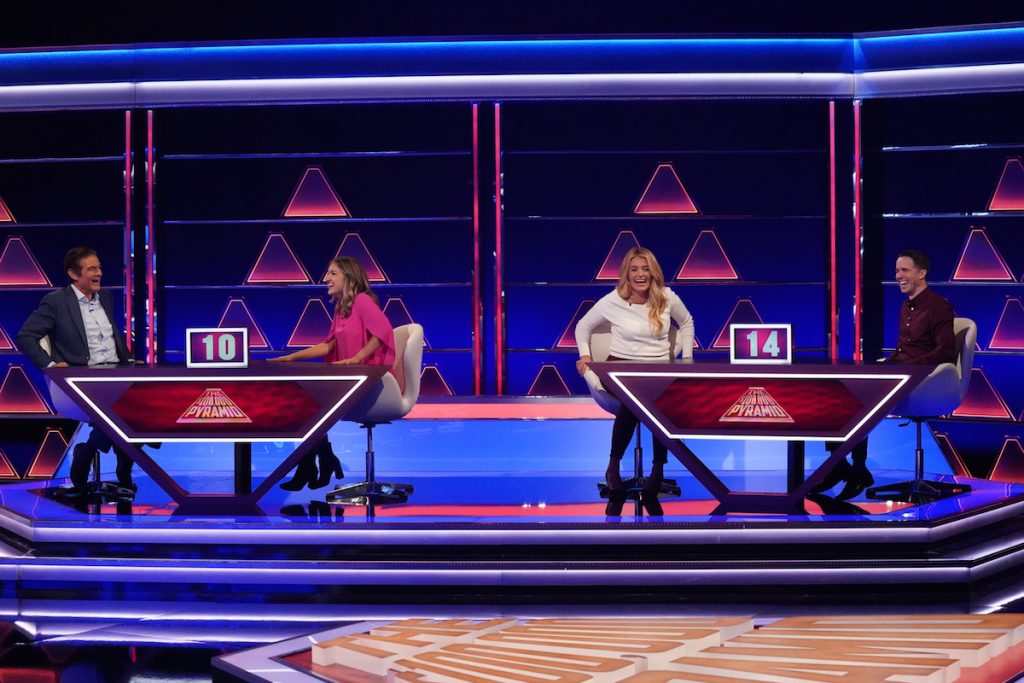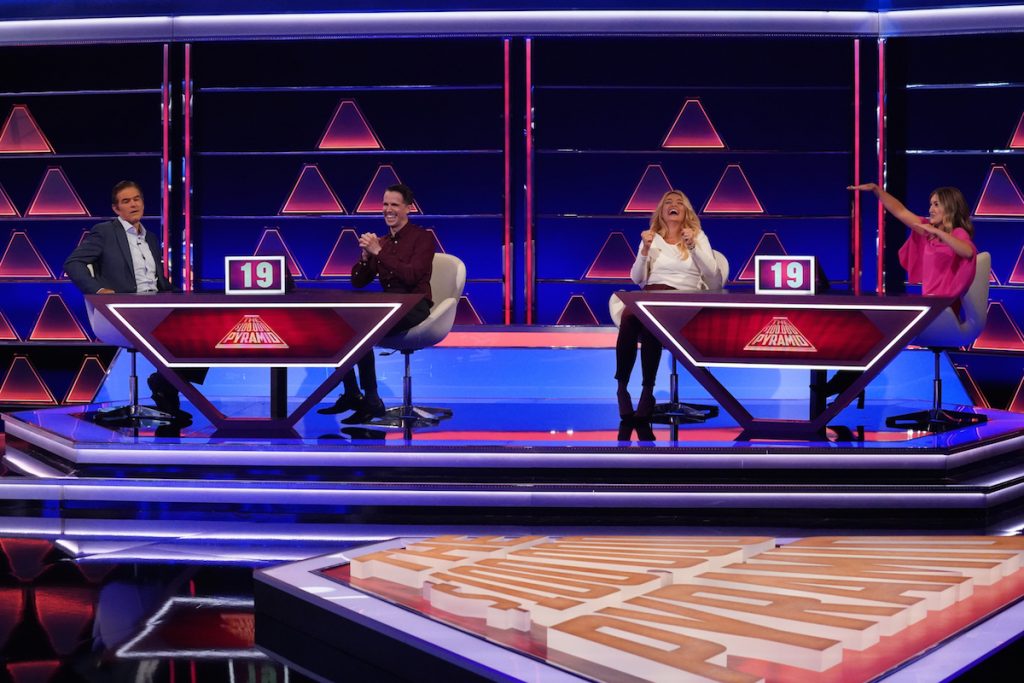 RELATED: Who is Daphne Oz Married to?
Courtney Dease is an NYC-based performer, according to his Instagram bio. He's been in Off-Broadway shows, and was a part of the Pippin Musical National Tour. Lindsey Carothers is also a Broadway performer, who specializes in voice. According to her IG bio, she's a part of the WAACS Theatre and the co-founder of Broadway to the Burgh.
If you're curious as to what Dr. Oz and his daughter Daphne have been up to, not to worry: we've got answers for you! Dr. Oz has been keeping up with his television show, The Dr. Oz Show, which he hosts. In addition, he's still a professor of surgery at Columbia University. When he's not working, he's sharing wellness tips on his social media. His Instagram account has 1.1 million followers.
Daphne Oz has been busy too. She's a wife and mother to 4 kids (3 girls and 1 boy). She hosts the Mom Brain podcast with Hilaria Baldwin, plus can be seen on Master Chef Junior and her dad's food segment, The Dish on Oz. Oh, did we mention she's won an Emmy for her hosting gigs, and is a published author?
You can catch both Daphne and her dad, Dr. Oz, on $100,000 Pyramid when the episode airs on June 2 at 9 PM ET, only on ABC.
---
MORE $100,000 PYRAMID NEWS
Get a Glimpse Into Daphne Oz's Family Life with Husband & Children
Kathy Najimy from Sister Act on ABC's $100,000 Pyramid
Nick Lachey Goes Up Against Wife, Vanessa Lachey on '$100,000 Pyramid' on ABC
Kari Highman is a Beauty and Fashion Blogger at Feeling the Vibe Magazine. Otterbein Alum (2017) – English & Psychology. Always learning & creating. Avid fan of mid 2000's TV & pop music. Comments or tips, email kari@feelingthevibe.com