Hallmark Channel is continuing with their Countdown to Christmas event with the premiere of an all-new movie, Christmas She Wrote starring Danica McKellar and Dylan Neal. If you're curious to learn more about the holiday film, including who's who in the cast, what it's about, etc., then keep reading below.
Christmas She Wrote Plot + Cast
Christmas She Wrote follows writer, Kayleigh when her New York advice column, "Your Best Self" is cut by the paper right before Christmas. She decides to head home for the holidays to gather with her loved ones and reflect on what's coming next for her. Kayleigh's holiday plans change when Tripp, the new editor in chief (Dylan Neal) shows up in her hometown to try to get her to come back to the paper.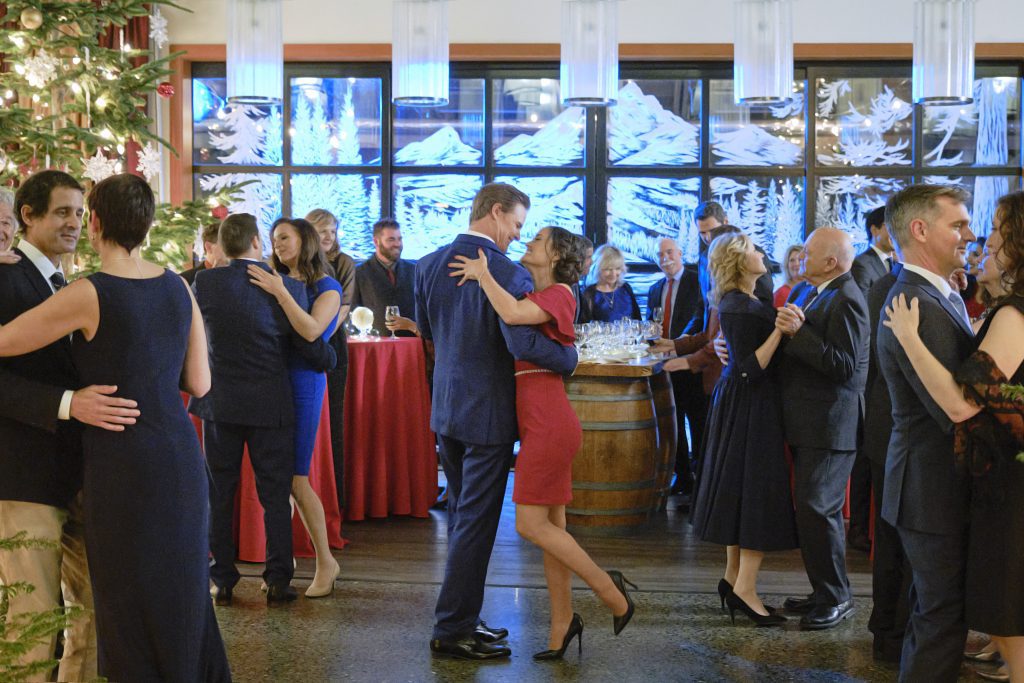 However, Tripp isn't having an easy time convincing Kayleigh to return. So he decides to extend his visit, determined to sway her decision and come back to her loyal readers. Kayleigh tells Tripp that she has already taken another local job writing a daily column about how to be your best Christmas self.
During Tripp's visit, he attends all the fun holiday activities the town has to offer and begins loosening up. An attraction between the two begin to develop but a past love of Kayleigh's resurfaces and could create a detour to their budding romance.
Any other details?
Ahead of the movie's premiere, the Hallmark Channel has released a preview and sneak peek. You can check that out below:
Hallmark even released a behind the scenes video of how filming went for the cast, which you can see below as well:
When Danica McKellar visited the Home & Family set to promote "Christmas She Wrote," she became a bit starstruck while meeting a superstar musician. Gwen Stefani was on set and the two got a photo together.
Danica gushed, "Um, hi, Gwen Stefani!!!! ❤ She was the COOLEST, nicest, most down-to-earth musician – Honestly, her kindness and openess reminded me of @dollyparton 😍. I met her while taping my segment for @homeandfamilytv yesterday (airs tomorrow!). And, um, even close up, she looks legit 25 years younger than she is. I mean, how is she 51?? In my fan-girling, I neglected to ask her secrets."
Hallmark Channel's Queen of Christmas, Candace Cameron Bure commented on her friend's photo. "I'm SO JEALOUS!!!!!!!!!! Ahhhhhh I don't think I could keep my cool if I met her!" she said.
Danica also posted some of these cute behind the scenes photos of the cast on set. The first photo in the bunch is of her with her skating double for the movie!
See More Photos from Christmas She Wrote below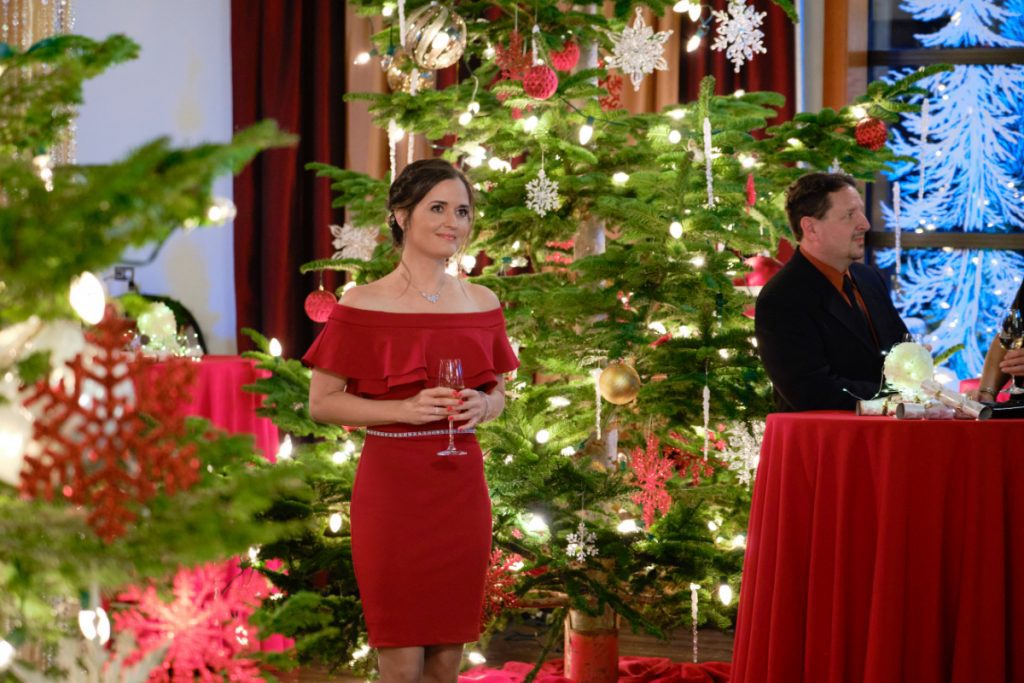 Be sure to tune in to the premiere of Time for Us to Come Home for Christmas on Sunday Dec. 6 at 8/7 c, only on Hallmark Channel.
---
MORE ON HALLMARK
'A Little Christmas Charm': Cast, Preview, & More on the New 2020 Hallmark Movie Starring Ashley Greene
'Time for Us to Come Home for Christmas': Cast, Plot, Preview, & More on the New 2020 Hallmark Movie
Get the Looks from Hallmark's 'Christmas in Evergreen Bells are Ringing' Courtney Rose is an Entertainment Writer at Feeling the Vibe Magazine based in New York. Pop culture and rom-com obsessed. Studied Journalism and is up to date on all the latest entertainment news. For tips or comments, email me at Courtney@feelingthevibe.com