FOX's Name That Tune is back with an all-new episode this week. Two pairs of celebrities will take the stage, facing off against each other, trying to guess the song from a variety of musical genres. Joining host Jane Krakowski and bandleader Randy Jackson on April 19 are Cassadee Pope vs. Jana Kramer & Mel B. vs. Tituss Burgess. Below, see some photos and get details on the upcoming episode, including info on the celebrity guests.
---
Meet the Name That Tune Celebrity Guests: Cassadee Pope vs. Jana Kramer & Mel B. vs. Tituss Burgess
Cassadee Pope is a singer-songwriter. She's been in the music business for many years. First, she was the lead vocalist in the rock band Hey Monday, with whom she released 1 studio album & 2 EPs. But then, she went solo in 2012 and rose to prominence after winning season 3 of The Voice. She's released a few solo albums since then, including her most recent, 2021's Thrive. Dabbling in pop and country genres, her voice blends beautifully, and further cements Pope as a talented name in the industry today. In her personal life, Cassadee's been in a relationship with Nashville alum and fellow musician Sam Palladio since 2018.
They celebrated 4 years on Valentine's Day. Cassadee captioned the post: "Happy 4th Anniversary, my Stars Wars lovin'- swan befriending- cleans up real nice Valentine."
She also posted about her Name That Tune appearance, writing: "I LOVE playing this game so I was so excited to be invited to play on #NameThatTuneFox! I'm up against @kramergirl and playing for the @creativewavesfoundation. Tune in this Tuesday on @foxtv! @musicclubfox."
Jana Kramer is an actress and singer. Best known for her role as Alex Dupre on One Tree Hill, she branched out into music in 2012 and released two albums, a self-titled debut, and Thirty One. Since then, she went on to become a mother, and has two kids from ex-husband Mike Caussin. Now, Jana's in a relationship with Ian Schinelli, which Feeling the Vibe reported on last month. In addition, she continues to release music, host her Whine Down podcast, and run One Brick Wines.
As if her resume wasn't already impressive, Jana's also been in a slew of Lifetime holiday movies over the years. She just wrapped her latest one with Mario Lopez. Jana wrote: "That's a wrap!!!!!!!! What an incredible cast and crew! So excited for y'all to see this movie!!!!!! Thank you @mariolopez for letting me join this movie with you! And thanks to @lifetimetv for being family! #itsawonderfullifetime."
Mel B. is an English singer, actress, and television personality. She first rose to fame in the 90s as a member of the Spice Girls. This is where she earned her nickname of "Scary Spice." Since then, she's been involved in episodes of TV, including writing and soundtrack work. Earlier this year, she was made a member of the Order of the British Empire (MBE) for her services to domestic violence organizations. Mel's worked closely to advocate for victims, and with Women's Aid, a charity organization for abuse survivors. She's been married twice, and has 3 children.
See an adorable photo with her daughter below. Looks like they're having a girls day!
Tituss Burgess is an American actor and singer known for his many Broadway musical appearances. In TV, he's known for his role as Titus Andromedon on Netflix's Unbreakable Kimmy Schmidt. He actually starred alongside Jane Krakowski in the series, and Tituss was nominated for 5 Primetime Emmys for his role. Burgess has been linked to partner Pablo Salinas, but the duo are very private about their relationship. Recently, he's taken to TikTok, making videos and sharing them to his Instagram profile. Check one out below.
Any other details?
In season 1, everyday people were guessing the songs from snippets, and playing for a monetary prize. But, in season 2, since there are celebrity contestants, they will be playing for a charity of their choice. This week's celebrity guests are very excited to be a part of an episode. In the clip below, you'll hear Tituss Burgess say that "it was so much fun" and Cassadee Pope chime in with how she thinks "it's an awesome show."
Since Mel. B and Tituss are facing off, they may be getting more top 40 or pop culture hits, whereas Jana Kramer and Cassadee may be getting more country songs since they're a couple of the biggest names in country music right now. In the clip, you'll see that Tituss is aware of Mel's competitive nature, meanwhile Jana adds one extra word to the title of a popular Jason Aldean track, leaving Cassadee to guess it correctly.
Check out the preview clip now.
We also have a few photos from the all-new episode for you too. Below you can see Cassadee Pope, Jana Kramer, Mel B., and Tituss Burgess take the stage, and have a blast doing it.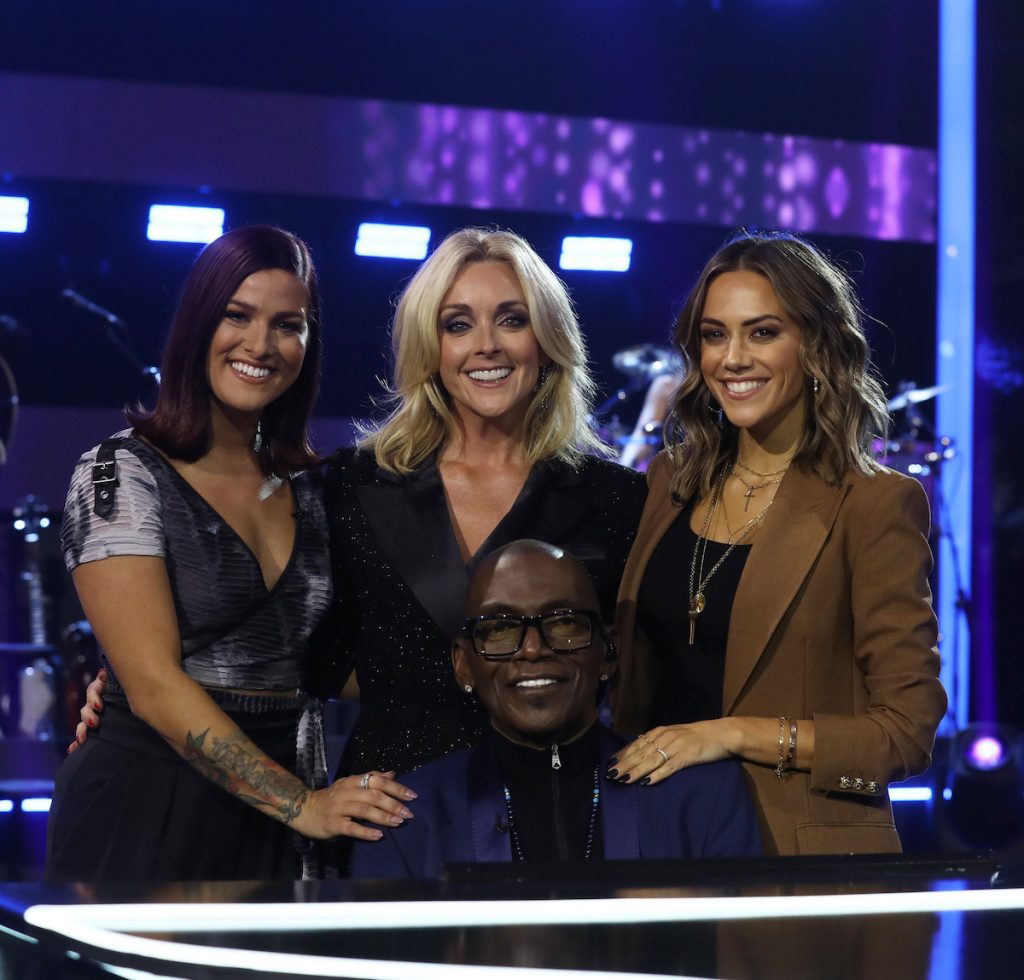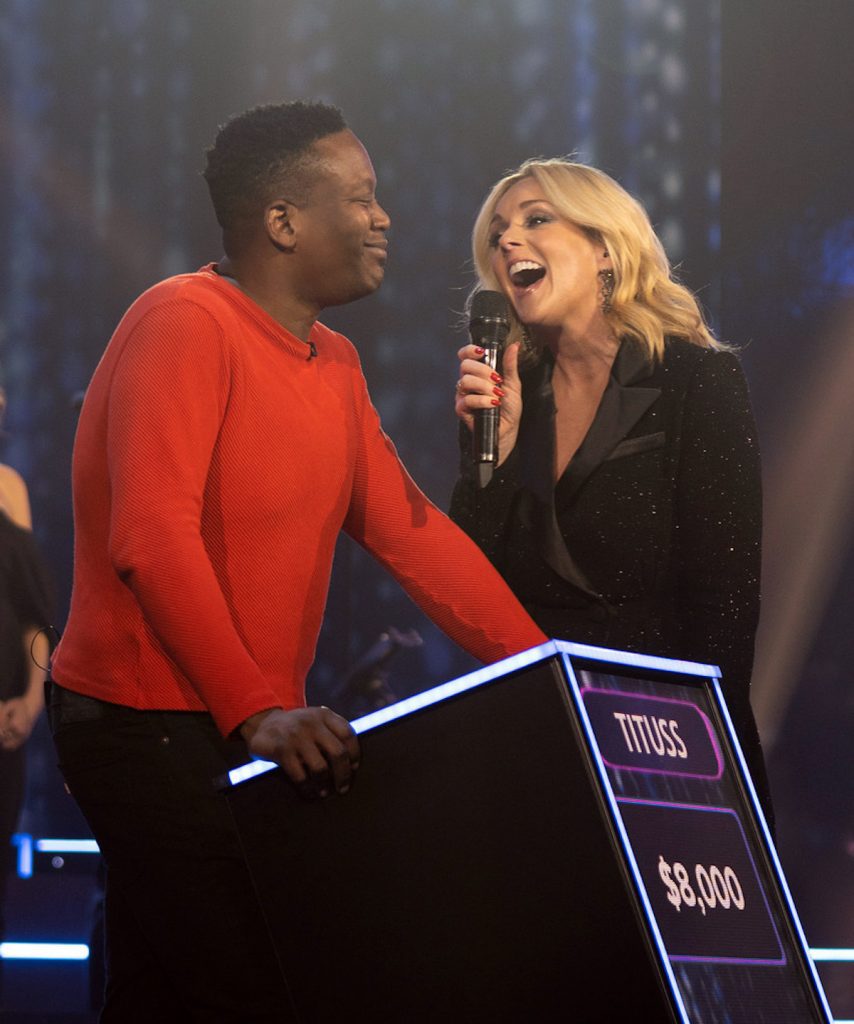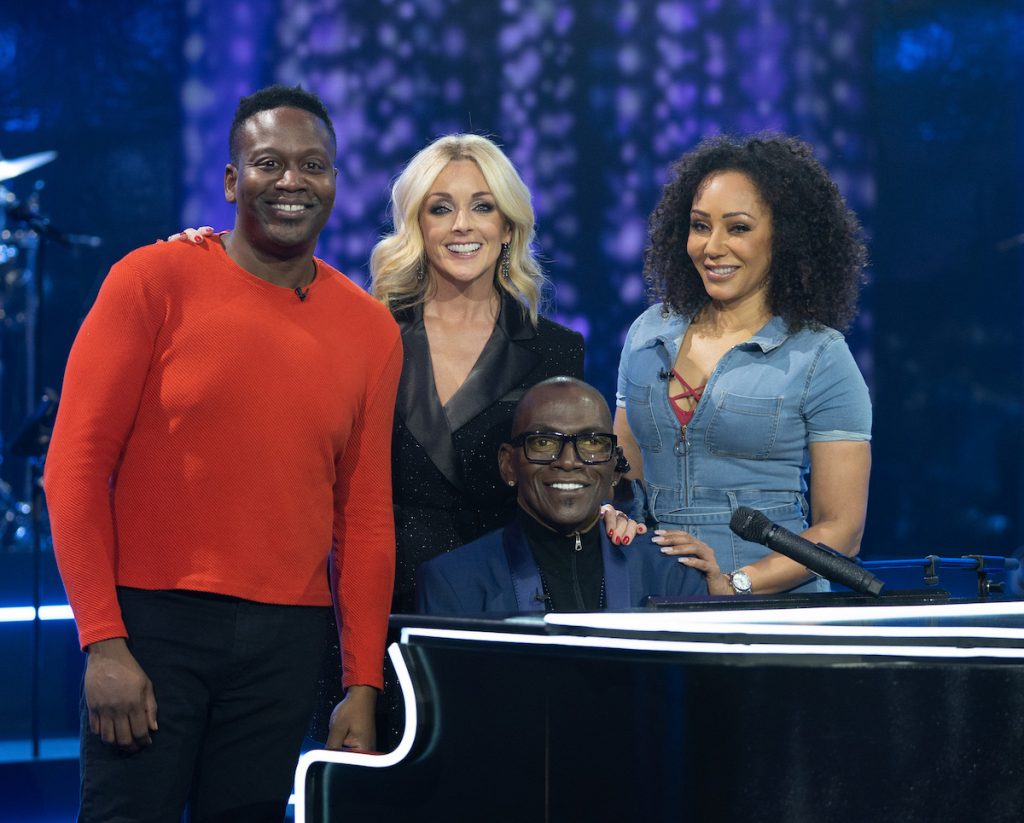 Watch the new episode of Name That Tune on Tuesday April 19th at 9pm – 10pm on FOX.
---
RELATED ENTERTAINMENT NEWS
Meet the Singers from FOX's 'Name That Tune'
Shaggy, Margaret Cho, & Rachael Harris Appear on FOX's 'I Can See Your Voice'
'Name That Tune' is Coming to FOX in 2021 with Jane Krakowski
If you purchase an independently reviewed product or service through a link on our website, Feeling the Vibe may receive an affiliate commission.
Kari Highman is a Beauty and Fashion Blogger at Feeling the Vibe Magazine. Otterbein Alum (2017) – English & Psychology. Always learning & creating. Avid fan of mid 2000's TV & pop music. Comments or tips, email [email protected]