'Are You Smarter Than a 5th Grader' is back and better than ever.
The family game show is set to premiere on Nickelodeon starting Monday, June 10th and will air from Monday 6/10 – Wednesday 6/19.
It first aired on FOX and was hosted by comedian, Jeff Foxworthy in 2007. The exciting new of the series revival came just this year by John Cena who will serve as executive producer as well as the host.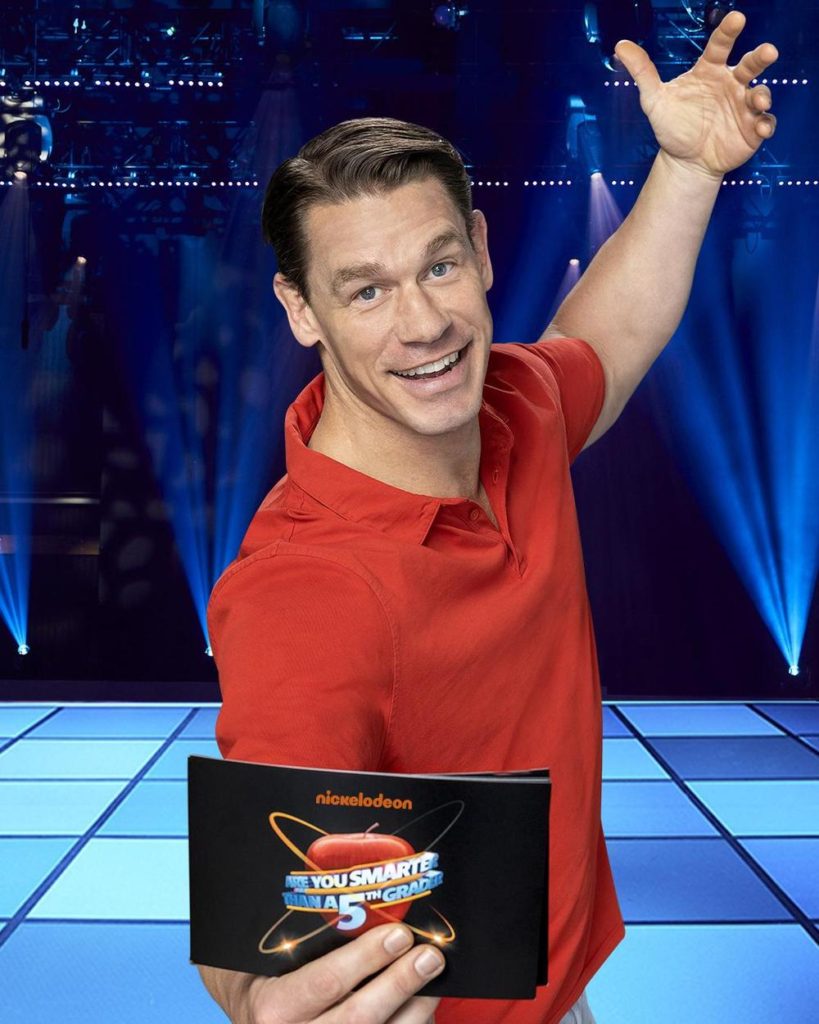 In case you didn't catch the first rendition, the premise involves kids helping adult students put their knowledge to the test. They will have to answer questions that are actually in real life elementary school curriculums. Will these adult students breeze right through the tests or fail?
Who will the Students be in 'Are You Smarter than a 5th Grader?'
Joining Cena this season is a rotating cast of 12 brainy fifth graders: Amira from Orlando, Fla.; Chloe from Queens, N.Y.; Colin from Dallas; Cooper from Porter Ranch, Calif.; Isabella from St. Cloud, Fla.; Jamir from Atlanta; Mia from New Orleans; Nick from Broomall, Pa.; Patrick from Lehigh Valley, Pa.; Quinne from Los Angeles; Saya from Peachtree City, Ga.; and Tristan from Aurora, Ill.
Will it be Different From the Original Game Show?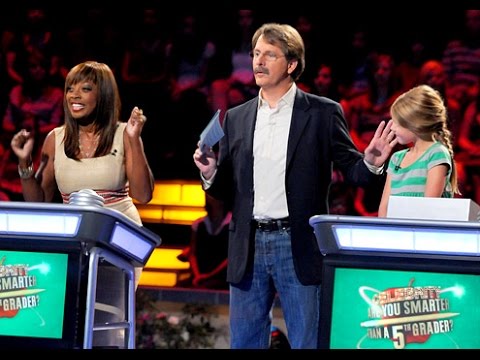 In the revival series, they will actually place kids in the center of attention. The new elements to this? Contestants will be offered an additional cheat option and new ways of enlisting help from their elementary school classmates.
Every time the contestants correctly answer a new question, they will win $100,000. How cool is that?
Get a First Look at the 2019 Are You Smarter Than a 5th Grader
Check out this official clip of John Cena in the brand new 'Are You Smarter than a 5th Grader'
Catch 'Are You Smarter Than a 5th Grader' on Nickelodeon Monday, June 10th at 7pm EST.
MORE CELEB NEWS
Entrepreneur, Dylan Cox from 'Are You Smarter than a 5th Grader' Reveals Path into Film Industry
Tiffani Thiessen Hangs Out With 'Saved by the Bell' Mario Lopez & Family Over the Weekend
Jordan Fisher Proposed to Longtime Girlfriend Ellie Woods
Hailee Steinfeld is Set to Star in New Dating Movie 'Voicemails for Isabelle' Courtney Rose is an Entertainment Writer at Feeling the Vibe Magazine based in New York. Pop culture and rom-com obsessed. Studied Journalism and is up to date on all the latest entertainment news. For tips or comments, email me at Courtney@feelingthevibe.com