In the upcoming Netflix movie "May December," a tantalizing tale of love, fame, and secrets is set to unfold. Two decades after their headline-grabbing tabloid romance captured the nation's attention, a married couple finds themselves facing an unexpected and formidable challenge.
With a renowned cast led by the talents of Natalie Portman, Charles Melton, and Julianne Moore, this intriguing cinematic experience promises to explore the complexities of a relationship under the glaring spotlight of fame and the unearthing of long-buried memories when an actress arrives to delve into their past for a film. Prepare to be captivated by a story that weaves together passion, nostalgia, and the enduring allure of love in "May December."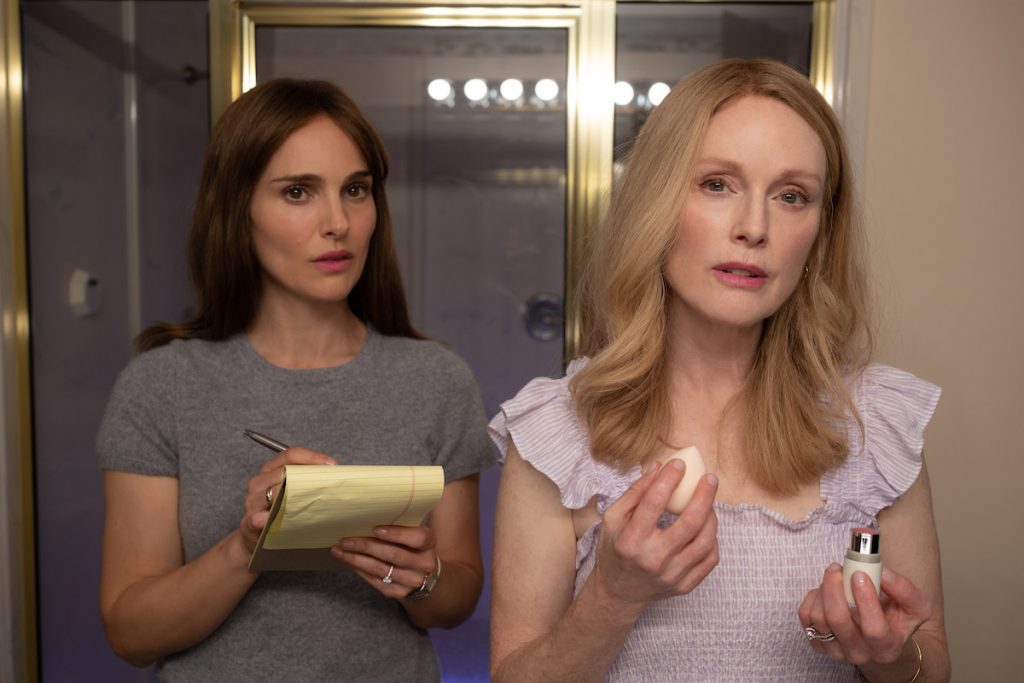 ---
Who's in the Cast?
Natalie Portman … Elizabeth Berry
Julianne Moore … Gracie Atherton-Yoo
Charles Melton … Joe
Piper Curda … Honor Atherton-Yoo
D.W. Moffett … Tom Atherton
Cory Michael Smith … Georgie Atherton
Drew Scheid … Cameron
Elizabeth Yu … Mary Atherton-Yoo
Andrea Frankle … Rhonda
Jocelyn Shelfo … Sofia
Kelvin Han Yee … Joe Yoo Sr.
Allie McCulloch … TV Movie Gracie
Charles Green … Mr. Henderson
Lawrence Arancio … Morris Sperber
Hailey Wist … Cassidy
Hans Obma … Roberto
Zachary Branch … Peter
Rocky Davis … Young Actor Joe
Anne Werber … Sarah
Julie Ivey … Mrs. Labriola
Mike Lopez … Ben
Gabriel Chung … Charlie Atherton-Yoo
Fatou Jackson … Kimme
Chris Tenzis … Aaron
Joan Reilly … Lydia
Mikenzie Taylor … Molly
---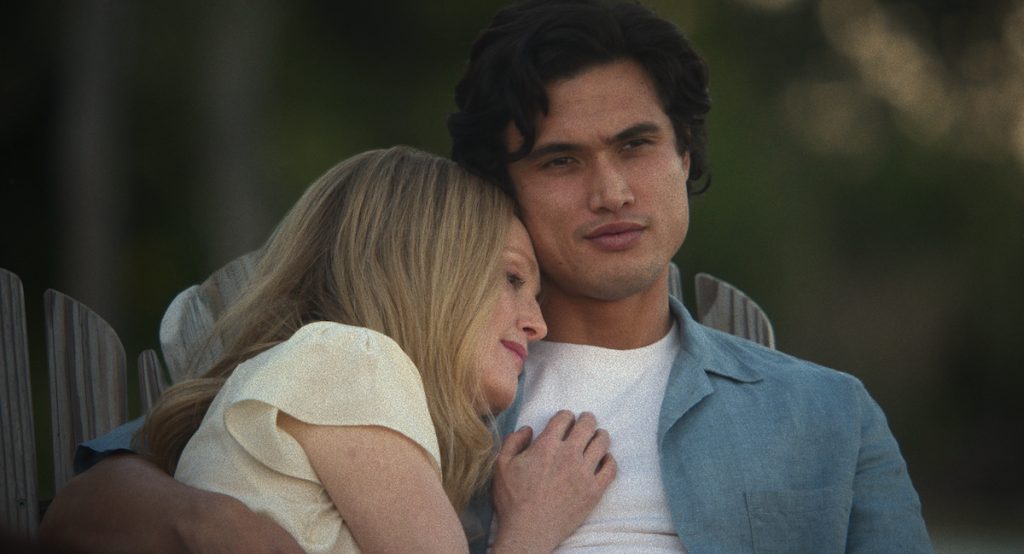 Is this movie based on a true story?
Viewers might start getting vibes that May December is based on a true story that hit headlines years ago. In fact, it is true, it is loosely based on the scandal of school teacher, Mary Kay Letourneau. She began a romance with her young 12 year old student at the time, Vili Fualaau.
Nothing kept these two apart. Mary Kay even gave birth to their children while serving her jail sentence and the couple eventually married in 2005. Mary Kay Letourneau passed away in July 2020 from stage 4 cancer.
Vili Fualaau has since welcomed a baby girl named Sophia.
---
Behind the Scenes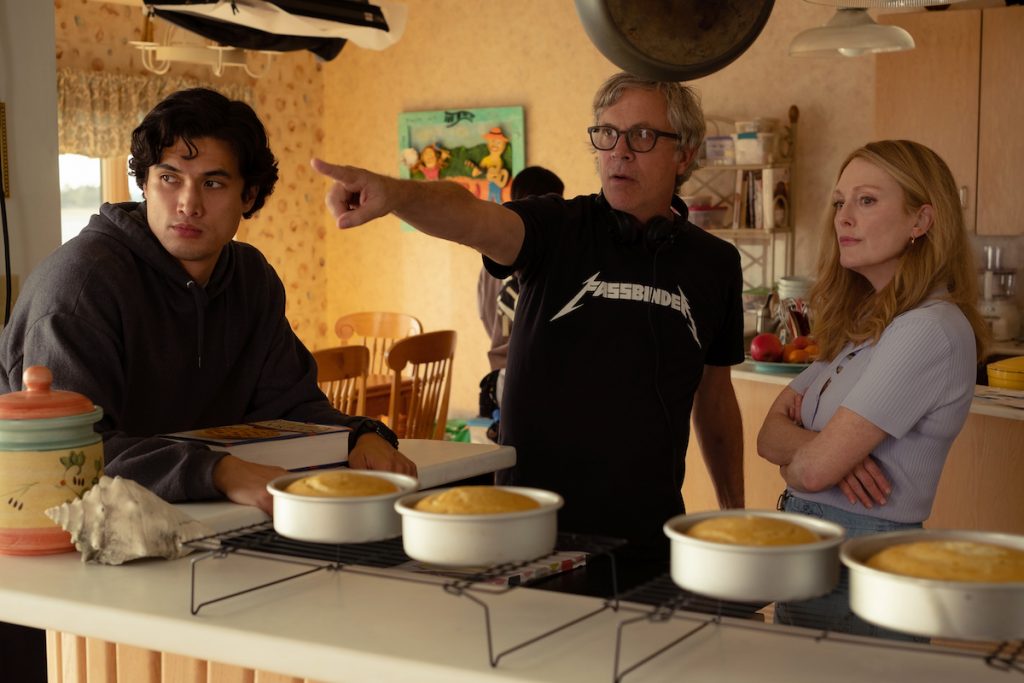 Director, Todd Haynes on set of May December with co-stars Julianne More and Charles Melton. Todd Haynes commented on the casting of Charles Melton. He said, "Completing the triad would be no simple feat; but the casting of Charles Melton as Joe would serve to fill in the storied past and depict the treacherous present with astonishing subtlety."
---
Watch a Teaser Trailer for May December
May December will start streaming on Netflix starting on December 1, 2023.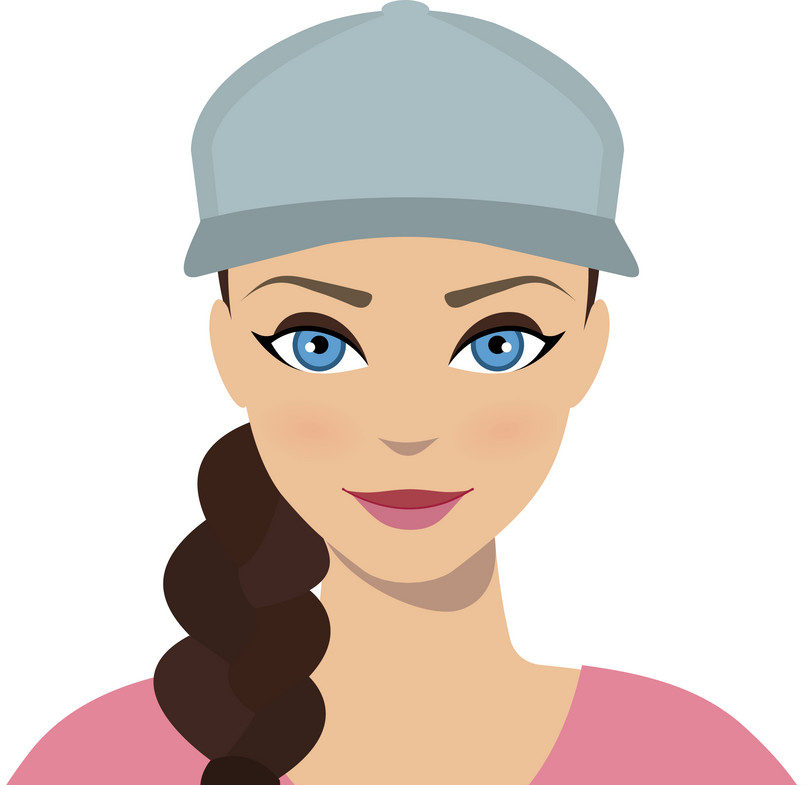 I'm Madison.  I live, breathe, and sleep pop culture. You'll either find me at festivals, concerts, or catching up on the newest Netflix shows.  For tips or comments, email madison@feelingthevibe.com.