Singing superstar Kelly Clarkson reportedly is worth over $45 million dollars. However, she just went through a very messy divorce. How much did her ex husband Brandon Blackstock demanding? Keep reading for the details.
2020 was one of the hardest years for people all over the world because of the coronavirus hitting, causing so much havoc to everyone. Kelly Clarkson was no exception. In June 2020, Kelly filed for divorce from her husband Brandon Blackstock, citing "irreconcilable differences."
When Did Kelly Clarkson Get Married & How Did She Meet Brandon?
Kelly Clarkson and Brandon Blackstock tied the knot in October 2013. Brandon is a music manager and ex-stepson to country superstar, Reba McEntire. Reba McEntire was married to her ex-husband, Narvel Blackstock from 1989 to 2015.
Kelly once told the Daily Mail about her early relationship with her ex-husband. "Brandon is my manager's son. I've known him for six years, but he was married for most of that time," she explained. Then in 2012, their romance really took off at the Super Bowl XLVI when he became single.
How Has the Divorce Impacted Kelly Clarkson?
Kelly Clarkson was awarded a victory on November 30th when she received primary physical custody of the couple's two children, River and Remington. But it doesn't stop there. Blackstock is still requesting over $430k monthly support.
A source close to Kelly reveals how this divorce has really affected her. "She's stressed to the max," they said. "She's worried about how much the divorce is going to cost her," they continued. On top of it all, she is concerned with shielding her children from all the family drama. The $436k monthly support request is not the only request being made. Brandon also asked for $2 million in legal fees. If all of this is granted, Kelly would ultimately be paying her ex-husband over $5 million per year.
What is Brandon Blackstock's Net Worth?
According to Celebrity Net Worth, the talent manager and Texas native is worth $10 million. In the Spring of 2020, Kelly and Brandon put their Encino, California home on the market for $10 million. They also have reportedly been trying to sell their Nashville, Tennessee property since 2018.
Their Encino home was custom built in 2018 in the middle of the Royal Oaks suburb, north of Los Angeles. It's close to the major freeways, 405 and 101. Records show that Blackstock and Clarkson paid $8.5 million for the custom home. See photos of the property here.
Things continued to get messy when Kelly filed legal documents claiming Brandon defrauded her during the time he served as her talent manager. A person representing Brandon's company, Starstruck Management Group, countered her objections saying that she was also represented by talent agency, CAA. Starstruck actually filed a lawsuit on Kelly for $1.4 million in commissions.
How Did Kelly Clarkson Make Her Money?
Since Kelly Clarkson's net worth is over $45 million, we want to dive in to how she obtained her wealth. She debuted as a coach on NBC's The Voice in 2014. So far she has won the singing competition three times. During the first season, Radar Online revealed Clarkson was taking in $14 million per season. We have to assume that the salary may have increased over the years with all her success!
Kelly and her ex also dabbled in real estate investments. The couple renovated their Hendersonville, Tennessee mansion which they purchased for $2.8 million and ended up selling it for $8.75 million only a few years later. Kelly also has a home line with the popular furniture company, Wayfair.
You may also know that Kelly has a few children's books out on the market. One is River Rose and the Magic Lullaby and another is River Rose and the Magical Christmas. Don't forget she is also host of her own Emmy-award winning talk show, The Kelly Clarkson Show which first debuted in 2019.
How Much Does She Make Per Month?
We want to break down Kelly Clarkson's income for you. According to Us Magazine, the talk show host brings in $1.9 million per month. This includes salaries from her various ventures such as her talk show The Kelly Clarkson Show and NBC's The Voice. However, Clarkson left the NBC singing competition in 2022.
Why Did Kelly Clarkson Leave The Voice?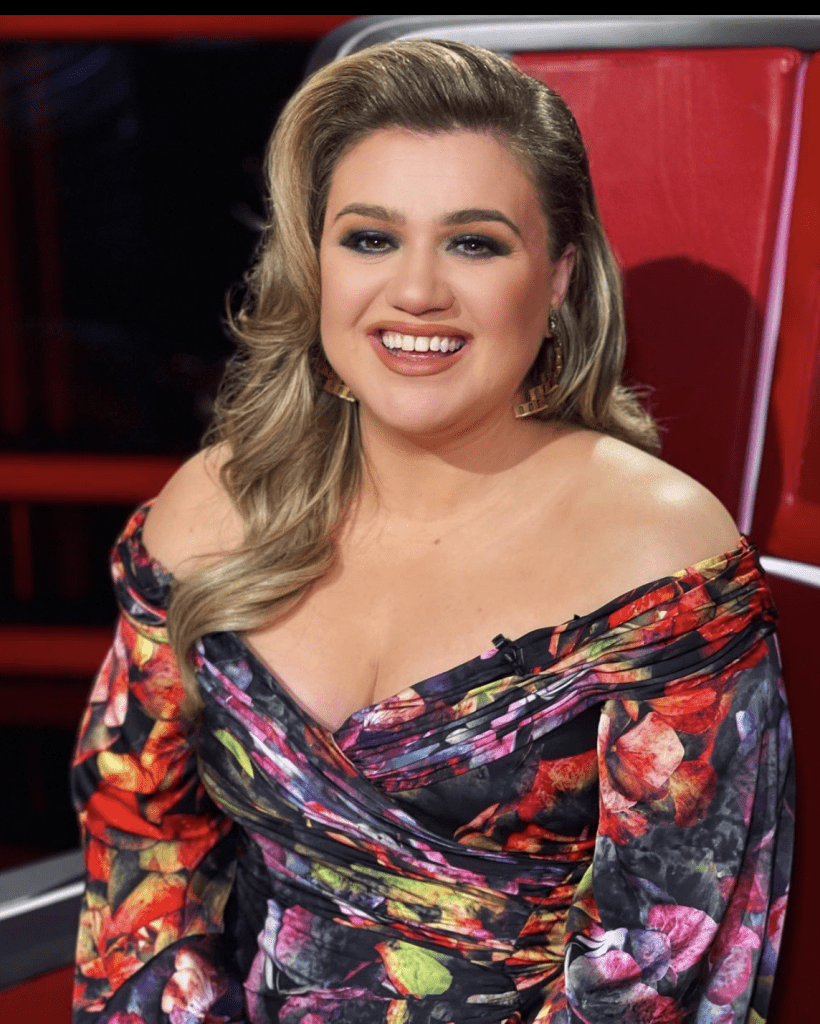 Kelly has been through a lot in the past few years including her messy divorce from ex-husband Brandon Blackstock in June 2020. She has been non stop working through all of it. Clarkson was a guest on NBC's The Today Show where she announced her departure from The Voice – much to the dismay of her fans. Why did she leave? Kelly admitted one of the biggest reasons was because she badly needed the time off, especially during the summer months. "The last time I had a summer off, I was 16 years old," she divulged.
During her time off, she spent most of it by enjoying nature with her family including her sister, kids and friends.
Watch the entire segment with from The Today Show with Kelly, Hoda Kotb and Carson Daly.
How Much Does Kelly Clarkson Make on Her Music?
When she was crowned the winner of American Idol season 1, she landed a $1 million recording contract with RCA Records in 2002. In total, she reportedly sold 25 million records altogether as of 2022 and has earned $30 million from her singing career.
We Know You're Wondering, Did Kelly Get a Prenup?
The short answer is yes…and she should be very grateful that she did. She got great news while on set filming The Voice. The judge taking care of her case agreed to hold up Clarkson's prenup agreement in full.
Clarkson accumulated the majority of the assets including the controversial Montana Ranch. Because of this, she got to keep all assets accumulated during her marriage to Brandon. Brandon contested this decision, requesting it to be split equally. The judge shut that request down. Not only did Blackstock lose the prenup battle, but he also lost a relationship he had with Blake Shelton as his manager that he had for years.
What Happened to the Montana Ranch?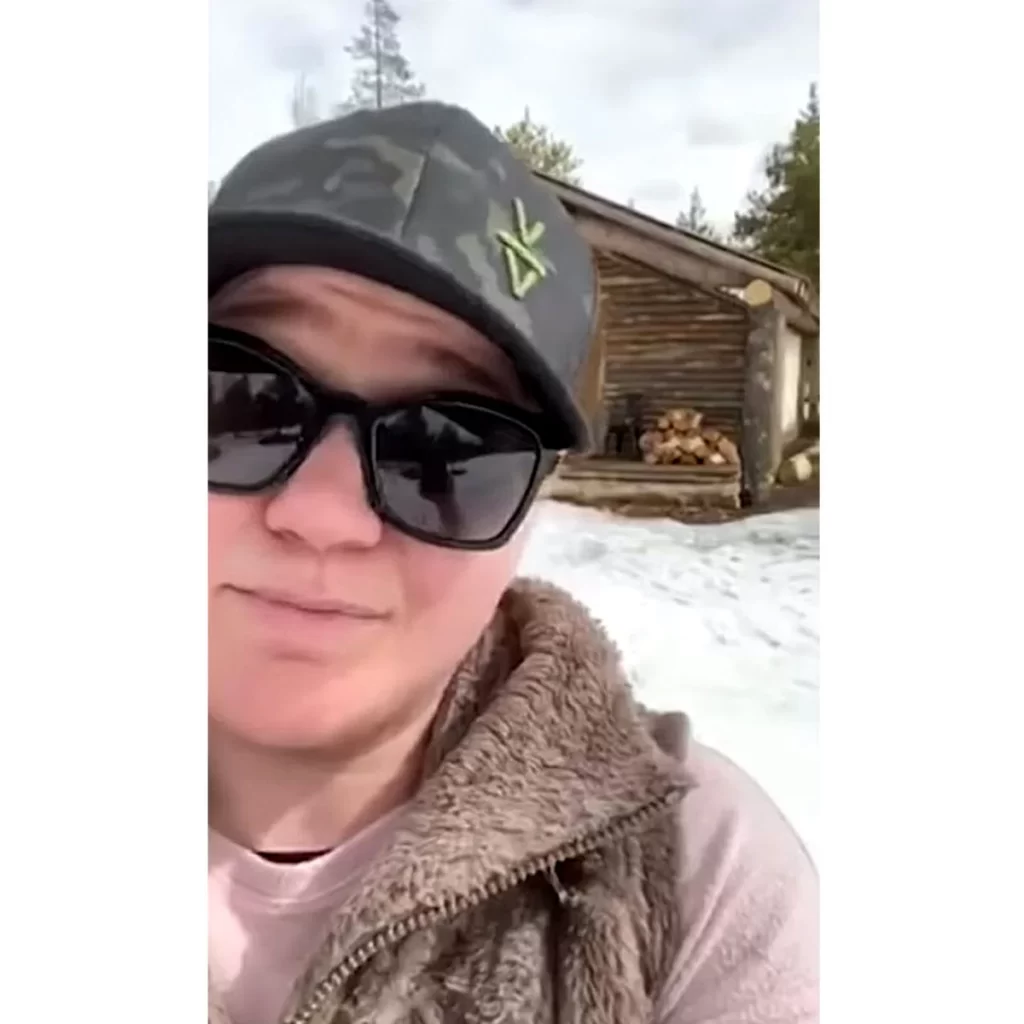 Clarkson's Montana Ranch was the subject of many news articles. So, what really happened to it? Well, we do know that Kelly resided at the ranch during the summer months – to try to get some rest and relaxation.
It's 14 acres and was purchased in 2019. Blackstock fought his ex-wife for the property in January 2022. Kelly gave him 5.12 percent of the ranch. According to People, 5.12 percent of the property equates to $908,800 of a total $17, 750,000 value. Kelly is also the sole owner of property that adjoins the ranch. Get more of a look inside Kelly's breathtaking Montana Ranch. Courtney Rose is an Entertainment Writer at Feeling the Vibe Magazine based in New York. Pop culture and rom-com obsessed. Studied Journalism and is up to date on all the latest entertainment news. For tips or comments, email me at Courtney@feelingthevibe.com