Tik Tok has become the social app to help so many people all over the country and world get through the pandemic. The best discoveries are finding talents which manage to make people smile and spread positivity. We specifically started scouring Tik Tok to find profiles who are truly genuine and shining in a way only Feeling the Vibe readers know all about.
Up first in our Tik Tok spotlight series, is a dancer who caught our eye from his positive vibes of joy and some majorly natural dance talents which would give so many professionals a true run for their money. His name is Drew and he goes by @drewdavibes on Tik Tok (how perfect is that name for Feeling the Vibe?). We caught up with Drew who with his daughter, Hudson is catching the attention of many Tik Tok viewers!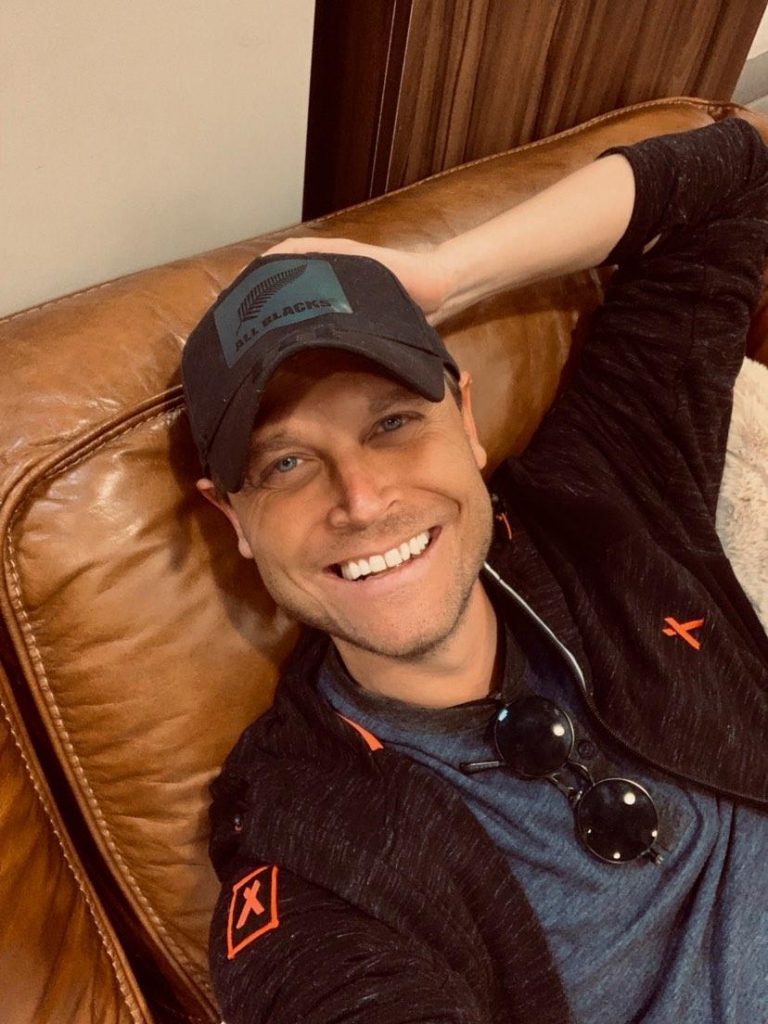 Find out how a Powerball ticket started it all, if he has a connection to the professional dance world, the most important job to him, and more behind the scenes with Drew and his daughter Hudson!
This or That
Tik Tok or Instagram – Tik Tok
Cold weather or warm weather – Cold weather
Morning person or Night person – I'm a night owl
Dressed up or casual – Casual
Sitting by the fire inside or bonfire outside – It's actually half and half for me. It doesn't matter if it's in or out, as long as you have that blanket, it's a whole mood.
Homebody or out on the town – My whole life I was out on the town, I hated being stuck home. During quarantine, I taught myself how to relax a little more and be a homebody, but I prefer being out.
Skiing or snowboarding – Skiing
Board games or video games – Board games
Favorites
Board game – Scattergories
Sport – To watch: football; to play: dance, because I consider dance a sport.
Tik Tok Trend – I actually like when people come up with something new, like a new dance challenge, something creative.
Food – Italian, 100%,
Dessert – Anything chocolate, chocolate on chocolate.
TV show – I like old school shows, "Friends," "Seinfeld," "Will and Grace," I like to throw it back and watch the old shows.
Vacation spot – I would say a trip to Amsterdam or Switzerland as a vacation rather than just sitting on a beach drinking a cocktail. Skiing in the Alps.
Music to dance to – R&B junkie, Motown, old soul, Otis Redding, anything up to today, if it's R&B. Bruno Mars, Chris Brown, Usher.
Music to listen to – I'm very eclectic with music, my playlist goes from country to rock to classic rock to hip hop to R&B, musical theater, Broadway stuff, super eclectic.
Questions
Tell us a little about your background in dance. When did you start dancing and how did you become so good at it?
I grew up in a big family that was always having family parties and there was always dancing. Everyone in my family dances, brothers, mom, dad, not professionally. They're just fully uninhibited. I grew up as this little kid being on the dance floor. My parents were the ones to put me in dance class at 6 or 7. I loved it, trained from that point forward, worked a little bit professionally after college. Then I ended up stopping, my body wasn't quite cooperating. Then I fell into the event industry, and I fell in love with it.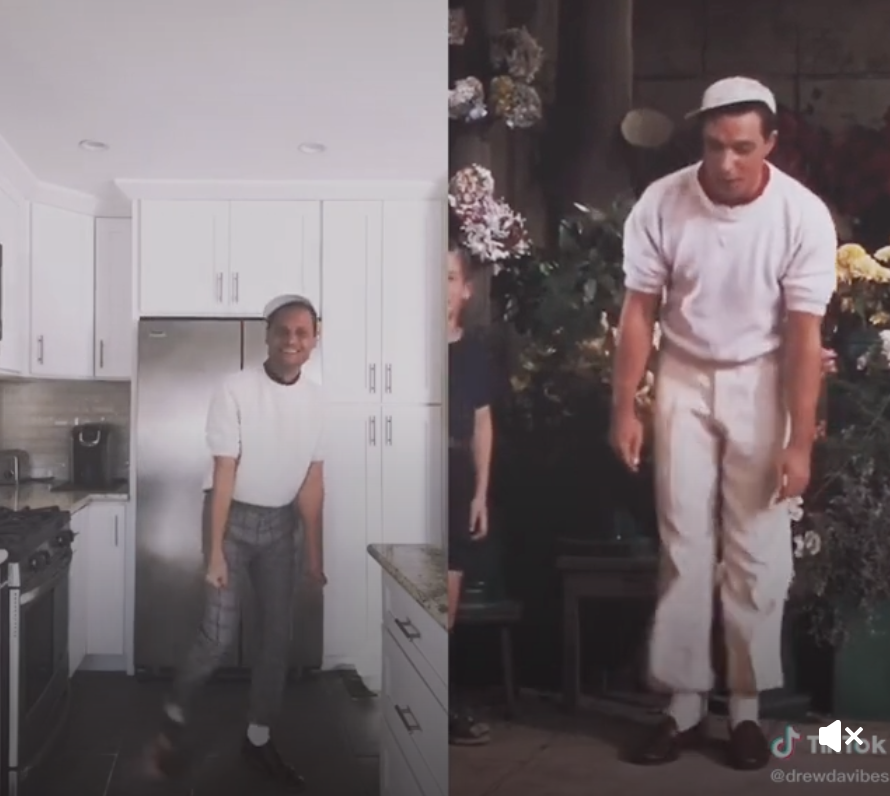 Who are some of your favorite dancers who inspire you?
Michael Jackson has always been a favorite of mine. I actually just posted one with Gene Kelly (tap dancing) because he's always been an icon for me. I like the old classics. Then new school like Justin Timberlake and Chris Brown, he's fantastic. They all inspire me really.
When you're not wildly entertaining everyone on Tik Tok, what is your day job?
It's being a dad, the best I can be. Going through virtual school, my daughter is in a language school, she learns in Italian. All of her studies are done in Italian. That's been challenging. I studied Italian younger, not anywhere near her. She's close to fluent, has been in there since kindergarten. It's been a little challenging to help her with reading, writing, and math in another language. That's become my full time job.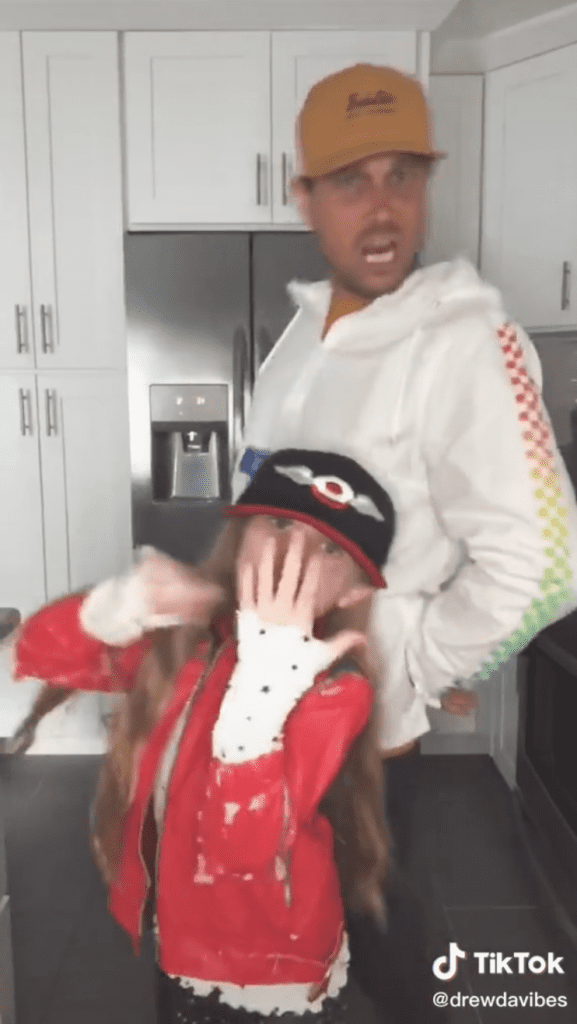 How do you come up with the dances you post on Tik Tok?
What's funny is it's not as thought out as some people think it is. A lot of the videos are off the cuff. My daughter forced me to do the first video when I won the Powerball ticket. I just went with the groove of the song. It wasn't rehearsed. I just hit play and that was it. I rather just play the song and not rehearse. However I vibe, I vibe.
Is your daughter following in your footsteps with dancing?
She is. She's such a performer. She really enjoys getting the whole idea of putting a performance together thinking of the costumes, the lighting, the dancing, background. She thinks of everything as a full performance, doesn't segment it into dancing, then singing, she just puts it all together.
When you're not posting to Tik Tok, what do you enjoy doing for fun?
Pre-pandemic – I love golfing. I'm not a pro. Golfing to me is a whole vibe. It's relaxing and peaceful. You're out on that course, it's a nice escapism. It's a hobby I enjoy. I did also take dance classes to keep myself conditioned.
Now – Watching home renovation shows. My daughter loves HGTV. We watch "Fixer Upper" and more.
When you first heard about Tik Tok, did you want to join right away or were you hesitant at first?
In the beginning when I first started, I really didn't know what to make of it. The pandemic really woke me up to realizing what I do on a regular basis around this house to keep myself sane and healthy, which is dancing around the house with my daughter, really can help others. I realized there might be other parents out there struggling like I am right now, to give them a boost of joy, to give them positivity, to let them know everything is going to be ok, that makes me really happy.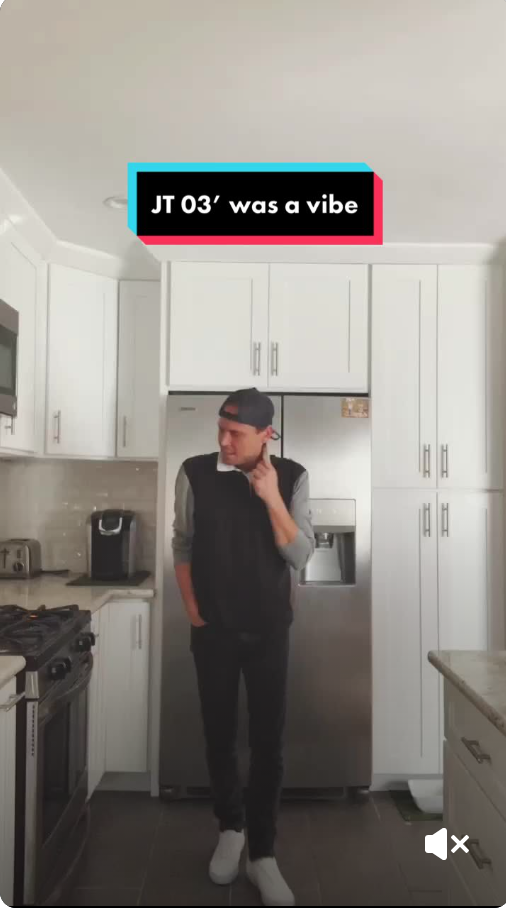 Do you have any crazy or funny stories from your experience on Tik Tok so far?
Not really crazy. Some of the messages I get from other parents and moms are really positive, they're finding some sort of hope, they're smiling. I'm bringing a little joy. I never knew it would touch people like that.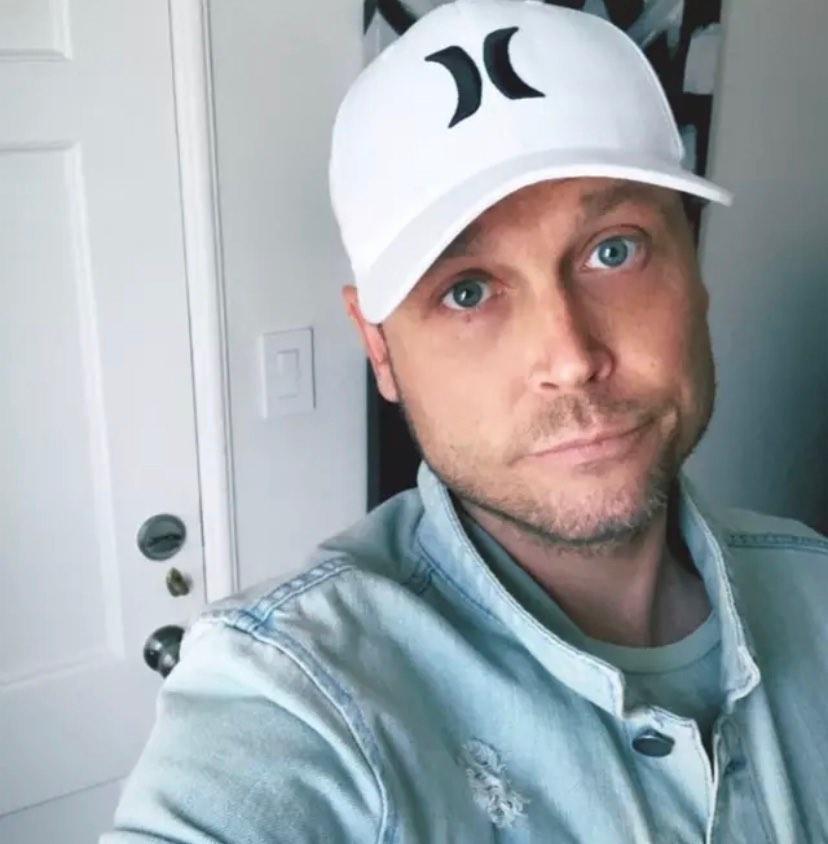 How can someone get your attention on Tik Tok?
I can't figure out this Tik Tok algorithm. The people I follow, the ones I love the most on Tik Tok, are the most authentic. They're not putting on a character, not outside of who they are as a person. That's what I'm most attracted to. Just be you, in all the weird and all the crazy, that's why it's there.
How would your friends and people who know you describe your personality?
I was always the life of the party. All my friends know, the one thing you could say about me is I always like to have fun, I'm really spontaneous. I try to look at everything in a positive light rather than a negative one, regardless of what it is. I'm a social bug, I love to be around people and meeting new people.
What can your followers expect for your next videos?
It's always going to stay true to a good solid vibe. Anything that will stay in the joy side of things. Definitely more creativity. I love teaching my daughter the iconic dances from movies and shows. It's a good education for her. She really enjoys learning the background of them.
Our Favorite Drew D'Andrea Tik Toks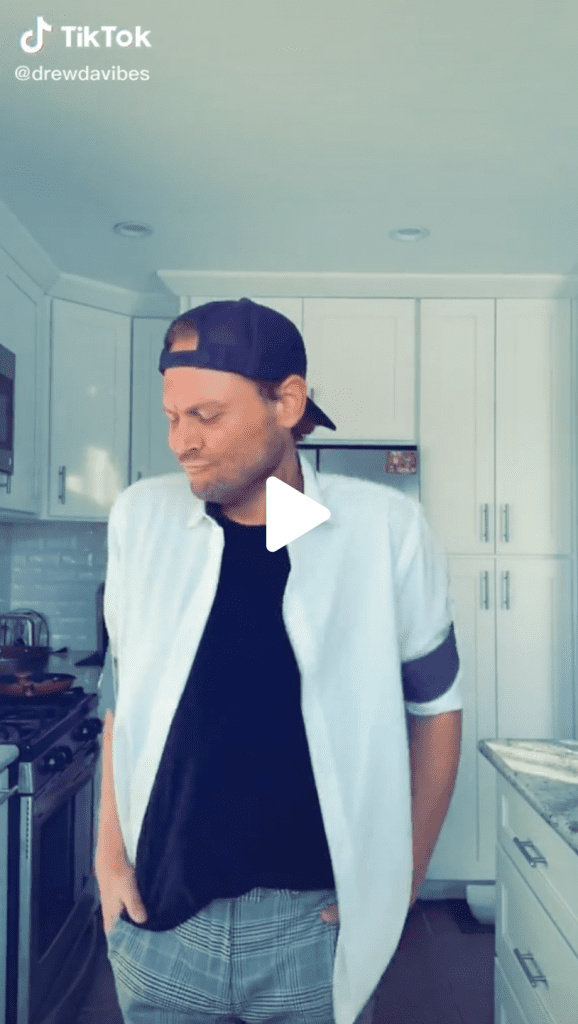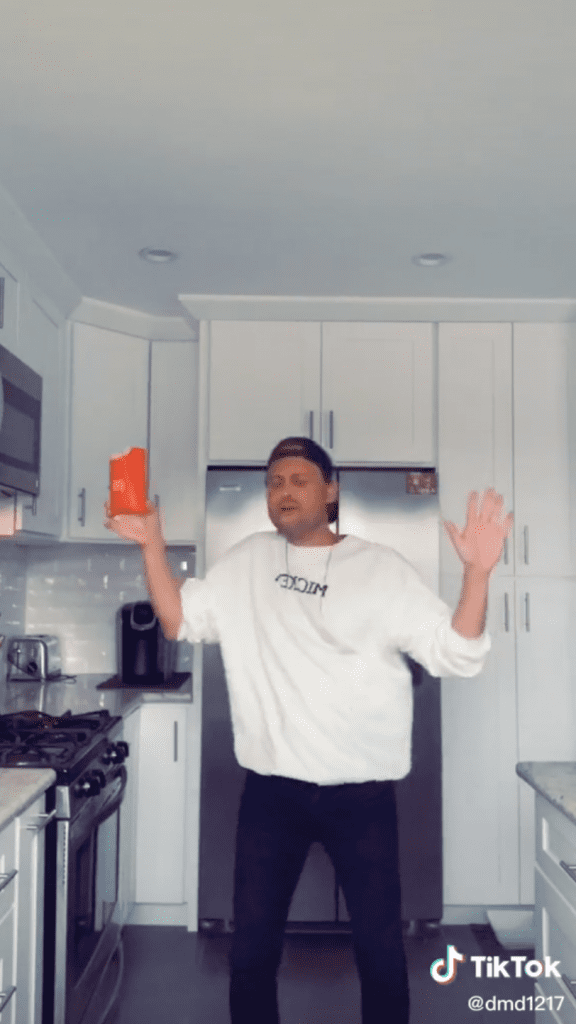 Watch for our next Tik Tok Star in the spotlight!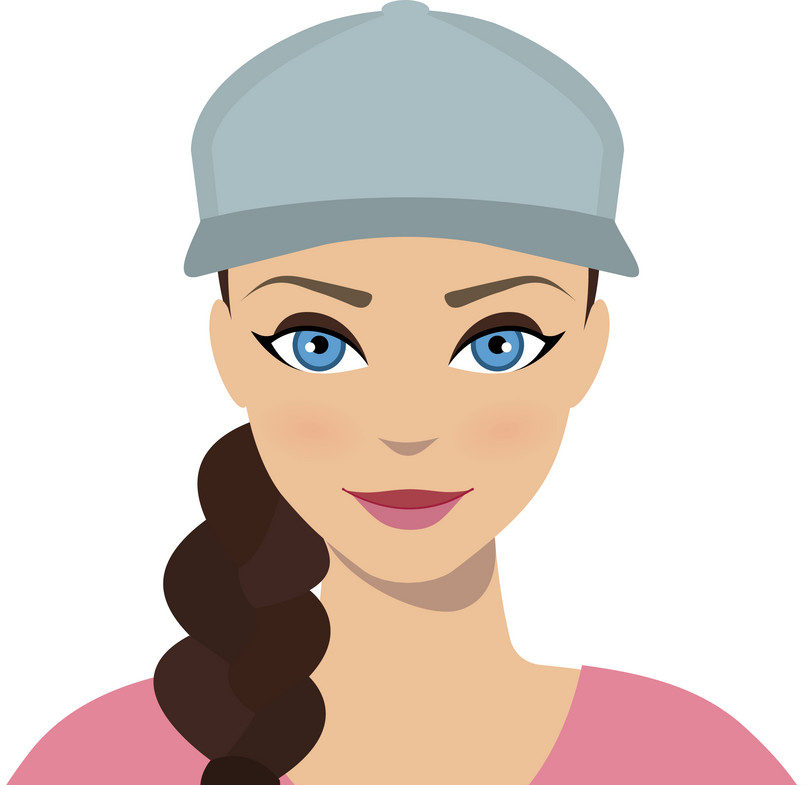 I'm Madison.  I live, breathe, and sleep pop culture. You'll either find me at festivals, concerts, or catching up on the newest Netflix shows.  For tips or comments, email madison@feelingthevibe.com.