He's the tall bassist with the golden voice, a voice given to him by God.  His beautiful voice fills arenas as he sings with the Beach Boys on songs like "Don't Worry Baby" and "Warmth of the Sun" amongst others.  Randell Kirsch is a man with an incredible gift to share with the world and also a very interesting musical background.  Read about his beginnings when he first heard "Good Vibrations," what "Poetry of the Burning Deck" is and what he plans to do this Christmas.  Enjoy!
 
What is your favorite Christmas song?
Silent Night is my favorite Christmas song. That song brings me to tears. I love that song and I love "Silver Bells."
Favorite Holiday movie?
My family always watches "A Christmas Story" and "Lord of the Rings."
What are your Christmas traditions, what do you like to do for the holidays?
Well we made root beer for the first time for Thanksgiving this year, it was such a hit I think we're going to do it for Christmas too.
We make sure the kids don't sneak out and see what's under the tree until morning time. Our kids really love Santa Claus. We leave a note for Santa every year with cookies, celery and carrots (for the reindeer). Santa, bless his heart, he writes back! He leaves a nice note. He is so nice.
I have actually seen Rudolph's red nose go by the window and hear the jingle of santa's bells at night right after the kids go to sleep.
You are inspiring me too though, this Christmas, we're starting a lot of new traditions. We have a new baby so that will start a lot of new things. We do service at various times during the year, but we're going to find something special to do for Christmas. I think that's a good thing to do during Christmastime. Santa would approve, he likes service.
We also have a party every year and help carry on our friend Janelle's tradition with Christmas desserts and Christmas caroling.
When did you begin playing music?
I was 7 or 8 years old. I had my first gig at the Fresno fair. The Beach Boys did that this year. I played at the Fresno fair in 1962 or 1963 as a little kid. It was a joyful moment this year, because I saw my friend that I discovered music with, Jeff. I got back in touch with him and he's still doing music for a living, sings like a bird and plays drums. He played the drums on "Help Me Rhonda" in that show on stage with some of the guys from the band we grew up listening to together.
Do you play any other instruments?
Professionally I've played dulcimer, guitar, bass, drums, keyboards, and sung. I've played a little fiddle on recordings, recorder, french horn, trumpet, and trombone.
Who inspired you to play music?
I'd say my friend Jeff, because we both just loved music. Anytime a new song came out we would be glued to the radio or the record player listening to it. We had a band called "The Scorchers" that started in 1963 or 1964. We played parties. I moved away in 1967 and that was a big change in my life.
Where were you living at the time?
Fresno, then we moved to the Bay area near Berkley and that was a big change. I began making money for playing. We played gigs, we won the 6th grade talent show, I remember that. We played parties in grammar school, but I didn't do it professionally until later in the 1960's. I always loved doing it, I played whether I was paid for it or not.
Now we play at church, Luann and I both play if I'm home on a Sunday, we play at church. We perform songs we've written that are spiritual in nature. It's fun because people sing along.
What have been some highlights of your musical career so far?
Some highlights have been playing with Jan and Dean, Chuck Berry, the Beach Boys, and Steven Stills. Important musical mention I'd like to say, is the first time I heard "Eight Miles High" by the Byrds on radio. That was pivotal. It was such a mind blowing record. The same is true for "Good Vibrations." Both those songs blew my mind. A lot of songs did. Jeff and I would hear these songs and just be amazed. When we first got together playing with electric instruments beyond the two of us with just drums and guitar, the sound that came out was just amazing. You'd hear that on records, drums and guitar together. It was such a rush. It's a big experience.
That which supercedes all though is playing music with the spirit of God.
You also have your own music, you write music with your lovely wife Luann. Please tell us a little about your new cd project you're working on, what type of music is on it, etc.
Luann and I did something for IRS, a record company with the big acts of REM and the Go-Go's. They signed me as a solo artist, but I didn't want to be a solo artist, I wanted to be in a band. Luann and I were in a band called "Show of Hands" with a friend Chris Hickey. We toured all over the United States and we put out a record, touring the states, Canada, and China. We had a lot of fun with it.
After the group disbanded the next thing was this group of songs I wanted to record called "Poetry from the Burning Deck." The idea was to record them all live in the studio. We did a test run and I didn't have Luann sing on the cassette because we didn't have enough microphones at the time. She was disappointed at that and I was a rookie for even telling her there weren't enough microphones. We ended up using that recording instead of doing it again because everything worked out ok.
I released a cassette version in 1991 called "Poetry of the Burning Deck" which could be categorized as "college music." I sold it live at gigs and such. Luann wasn't on it, except for one cut that was a studio cut. Just this last week I was listening to it and thought to put it on the internet but I didn't want to do it without Luann's voice on it. When the kids were asleep, we setup the microphone, she had our new baby in her arms. We recorded the vocals about 18 years after the fact. She used to sing those songs live when we performed. The fun thing is that in almost every era of music that we've recorded there are baby noises. So we're either holding them or they're in the other room. Our newest baby will have some guest vocals on this, his recording debut.
Randell plans to have his cd, "Poetry of the Burning Deck" available online in places such as iTunes and Amazon.com amongst others in the early part of 2010, by March 1, 2010.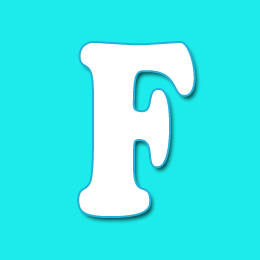 Editor of Feeling the Vibe Magazine.  We have all the scoop on the latest celeb news, makeup tutorials, and so much more.