Best known for her role as Sheridan Crane in the hit NBC soap, "Passions," McKenzie is back! We recently sat down with her for an exclusive interview and got to know the girl behind the character. She reveals beauty secrets, what she's most recognized for, and what she really thinks of twitter!
Do people still think you're "Sheridan Crane" out and about? Do they call you that?
Once in a while people do but mostly i get stopped as McKenzie Westmore which is nice to get the personal recognition and not just a character.
How did you like New York when you were here taping "All My Children?" Had you been here before?
I had been to NY a few times but never to live and I LOVED it there!!
We understand you have a new show you're working on. Can you tell us about it? What type of show is it and where can people watch it?
I'm working on a new webseries that will have other outlets as well that I would love to share but have to wait just a bit. It's "Sex in the City" meets "Desperate Housewives" meets "Entourage" for the music world.
You recently had some news about a new movie you will be in! Congratulations. What type of movie is it?
The movie is a drama title Between the Lines.
It's great that you are also very musical and so is your husband. How would you describe your musical style? What type of music do you sing and what are the plans for that part of your career?
I love all music. I was trained in opera but my voice seems to really fit country.
You met your husband, Seven, on the set of Passions! For girls out there who are dating, what would you say are the qualities they should look for in a guy. What did you look for when you were dating?
My top qualities are humor (a guy has to be able to make you laugh and laugh hard!), intelligence, kindness, genuine, honest, and a cute face dosent hurt! 🙂
We've heard you're very much into fitness. What type of workouts do you do?
Right now I do YRG workouts. They are yoga based with martial arts and isometrics. It also gets your heart rate up. I feel the best I ever have. I also live off of isogenixs products…that really changed my life!
Your father is a makeup artist and behind some very well known lines such as Max Factor and Smashbox. Any inside makeup secrets or tips you can give to us and all the female readers of Feeling the Vibe?
I believe makeup should be kept to a minimum. Always let your natural beauty shine through. I actually have even stopped using base makeup and just use a tinted lotion. A little bronzer, eyeliner, mascara and gloss. The simpler the better!
You have a three year old! When is his birthday and what is it like being a mother? You were only 3 when you started acting, does Maddox seem to have the acting bug?
Maddox was born may 2006 and yes, he is a ham!! He loves to fake cry just to make me laugh.
When you're not working what is your favorite family activity to do?
My favorite family activity is going over to Malibu Mart and let Maddox play at the park, get a coffee and have a great lunch at one of the little shops around there. Easy and low key is my motto these days! 🙂
How did you find out about twitter and do you think your other costars from Passions will jump on the bandwagon?
I had so many fans write to me on my website and tell me to join twitter. I resisted for so long but before I knew it I was joined and addicted!! LOL! I love it and it's such a great way to keep in touch with friends and fans.
Visit Westmore Beauty here.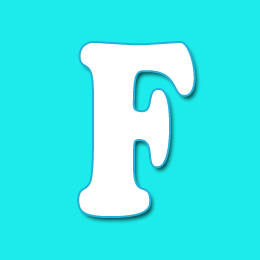 Editor of Feeling the Vibe Magazine. We have all the scoop on the latest celeb news, makeup tutorials, and so much more.