Exclusive: Lucas Till Interview
Lucas Till, take note of this name, it is one you will be hearing a lot of. He landed the lead role opposite Miley Cyrus in her new upcoming 'Hannah Montana Movie." Find out about this charming and endearing newcomer, why he once disliked auditions, what he thinks of Miley, and what he has in common with an onion. Read it now!
Q&A
FTV: What was the audition like for the Hannah Montana Movie?
Lucas: Well the audition for the Hannah Montana Movie was a nerve-racking experience, from as far back as a week before up until a couple days after I found out I got the part. After the audition, I felt that it went well enough but that was all I would let myself think because I have been doing this for a while and have set myself up for a lot of falls after I don't get a part. Wasn't going to let that happen again. When I found out, I recovered from my heart skipping beats and proceeded to do the usual celebratory hand-stands and flips, you know, standard procedure.
FTV: Do you like going on auditions?
Lucas: When I was a kid, I used to hate it when my mom would tell me I had an audition. Once I got in the room though, it was a different story. I likeacting, that's why I do it, and auditions give me that opportunity to do what I like to do for just a couple of minutes a day in front of whatever audience, and I loved it. Now I would say I love auditions.
FTV: How would your friends describe you/your personality?
Lucas: I let my friends answer this question and it got a bit ridiculous, But one of my friends said that I am like an onion, you think I am this type of person, then you put me in a different atmosphere with different people and you find out something completely new about me. I'll leave it at that people like it mysterious.
FTV: Where and when was the Hannah Montana Movie filmed?
Lucas: The movie was filmed in nashville, Tennessee and then a little bit in LA.
FTV: Had you met Miley before working on this film, and was she what you expected, or something different?
Lucas: I had never met Miley before working on this film. Honestly, I hadn't really kept up with the Hannah Montana phenomenon before doing this movie so I didn't know what to expect. But when I met her I was very impressed with the funny yet mature person she was.

FTV: What is the Hannah Montana Movie about and how does your role fit into the story?
Lucas: The movie is about Miley's character uhh… oh yeah Miley! and her letting the fame as Hannah Montana go to her head too much so she makes an unexpected trip home to find out who she really is, all over again. I play an old childhood friend of hers who might end up becoming something more….
FTV: What is your favorite part of filming a movie?
Lucas: My favorite part of making a movie is when the director says action and for a couple minutes, you get to become someone else. This role was almost being myself, just had to add a little accent.
FTV: Any tips or tricks that you use when memorizing your lines for a movie script?
Lucas: My advice for memorizing lines is pretty lame. I look at them until I am sick of them, then don't look at them again until right before the audition.
FTV: They say you can do impersonations and different voices, which ones can you do?
Lucas: I try to impersonate a lot of people, I don't know whether or not I am good at it, but I enjoy it. Several I do a lot I guess would be Southern accents, German, British, Scottish and Irish.
FTV: Do you have an official website and myspace?
Lucas: I loved that you asked this question. I do NOT have a personal Myspace. There are a couple out there but they are not me! Not because I have anything against it but it was just never my thing. However, I do have an official website: www.lucastill.com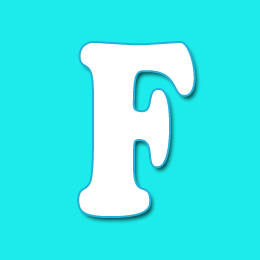 Editor of Feeling the Vibe Magazine.  We have all the scoop on the latest celeb news, makeup tutorials, and so much more.