Michael Campion, Jackson on Fuller House Talks to Feeling the Vibe about upcoming Season 2!
Fuller House, Season 2 is about to hit the Netflix airwaves! If you're like us, you are super excited for the new season too! Fuller House, the show the critics said wouldn't make it past the first season. Those critics were proven wrong by all of you who just loved the show. We had the chance to sit down one – on – one with Michael Campion, who plays "Jackson," the oldest of DJ Fuller's two sons. Get to know Michael, learn about the ice cream flavor he orders, who keeps him laughing on set, how he fits school into his busy filming schedule, and how he won the role of "Jackson," plus so much more. Find out all the details and an exclusive video below!

Favorites
Subject in school – Science
Vacation spot – The beach for sure
Things to do when you are not working – Video games
Game – Over Watch (Get Over Watch Game!)
TV show (besides Full House) – That's a hard one! I'll say Mr. Robot
or Scorpion
Fuller House Episode – The Halloween one. They had a lot of cool stuff there. We got to go through a haunted house.
Ice-cream flavor – Cookies and cream
Car – I really don't know much about cars but I'd say Lamborghini
YouTube channel – Game Theory
Who in the Fuller House Cast Is…
Funniest –I have to say by far Dave Coulier. He is literally like his character. He is always making jokes.
Quietest – None of us are quiet. If I had to say the quietest I'd have to say Andrea. That really surprised me. I didn't I mean when I first met her I'm expecting Kimmy Gibbler. She is intelligent, nice and normal.
Loudest – By far Elias
Always on their phone – Soni for sure. She's always on it.
How did you get the role on Fuller House? What was that audition like?
Well since I live in Florida and I'm based in Orlando, I did a video audition. I do a lot of video auditions for projects in California and I didn't really think anything was going to come out of this one. I was surprised when they called me. They asked how would I feel to change my hairstyle and asked to see me in California. I was so excited! I actually didn't know it was for Fuller house at first. When I found out it was great because I love Full House. It wasn't easy. It was me and a few other kids all in the waiting area. Eventually they said, we are very proud to say that we are welcoming you into our magnificent Fuller House family, and I actually started crying.
Of course!
My mom was in the room with me when I found out and they were actually still videotaping so that's all on tape.
I'd like to see that. That would be awesome. It was a good thing your mom was with you so you can tell somebody! That would be crazy not to tell anybody. So I'm guessing you did watch the original Full house then?
Oh yes definitely.
Who was your best friend on the set?
I would say Soni because Soni and I are really like brother and sister. I got to say she does act a lot like my sister in real life.
Are you around the same age?
Yes we are actually both 14. I guess what really makes us like brother and sister. We see each other every day so we are sick and tired of each other. We are always playing pranks on each other, we will play laser tag.
What is a typical day of rehearsal like for Fuller House?
Monday and Tuesday are our rehearsal days, and on Monday we usually just go through the script. I also have to do school up there with Soni. We do the same program so that's between takes. We also have a break every hour or so. We have really nice lunch I have to say. They make like gourmet food there. Then at the end of it all we get the Netflix and Warner Brother workers to come in and we do the whole show for them. We obviously have our scripts and stuff as we don't know the lines yet. Then they have a meeting at the end to see like what they would like to change.
Do you do like online school or do you have a tutor on set?
Yes I do online school. I just transferred from my normal school. I go to a private Christian school and based on that I have a teacher on set, but she is also one of my caretakers and stuff.
Do you like online school?
Oh yeah! It's nice because I get to have a lot of free time here. I don't have to do a lot of schooling. I don't get the breaks they have at school or the amount of homework either.
Alright you have a really adorable dog on Fuller House. Are you a dog person?
Yes I have 2 little yorkies right now.
What are their names?
One is Princess and one of them is Treasure. I named the one Treasure because I was into pirates and stuff and pirates have a lot of treasure.
I think that's a great idea. Okay we know New Kids on the Block is going to be on the second season. Were you aware of their music?
I have heard of them but I didn't listen to them a lot. I'm more into rock I have to say. I've always liked 80s. My mom brought me up on 80s, but I wouldn't know boy bands. I was definitely familiar with their songs and stuff.
What's your favorite 80s band then?
That is so hard. I love ACDC
and Aerosmith
. Those are my favorites.
Are there any funny stories from this either rehearsing or taping that come to mind?
I've got a lot. Well in the first season actually I don't think they put it anywhere, but we have a blooper reel at the end of every season we have, and during one of the takes, I think it was in episode 3 and I slipped on one of the pieces of silly string during a live audience. I didn't get hurt or anything and the whole audience went oh no.
Time to do a retake.
I really have a terrible reputation for slipping on things during filming. I slipped on the floor once another time while doing rehearsal, I don't know I just randomly slip on things.
What qualities do you look for in a friend?
They have to be really trustworthy. Number 1 trustworthy, 2 they have to get my jokes. They have to care about me, and give me advice about girls and stuff.
On Instagram do you message back or reply to those that write to you?
I use to try to reply back to everyone in the direct messages. They would tell me "I love you so much – you replied to me." I loved that but it got really overwhelming that I ended up with so many followers and stuff, and now I'm like okay I can't do it all anymore. Occasionally I will go back and write back to my fans because I love them.
Tell us about your family.
I have a sister, she is 24 years old. My mom works at Disney and she is a fairy godmother there. We get to go to Disney all the time. My dad is a contractor.
So where did the acting come from?
My mom for sure. My aunt is actually a professional clown. My other aunt and uncle are Mr. & Mrs Clause.
Do you know your background, your nationality?
It's funny though because my dad just did ancestry.com. I'm actually 23% Norwegian, Scandinavian and some percentage of German and some percent Swedish.
What will you be doing for Christmas?
I think we are staying home with family.
How would your friends describe you in 3 words?
Definitely the number one would be funny, trustworthy and honest.
Are you working on any other projects and what's coming up for you in the next year?
I'm not working on any projects right now, but I think a movie that I just did is going to be coming out sometime in the summer so that's exciting and definitely looking forward to the second season premiere of Fuller House on Netflix, December 9th!
Any sneak peeks into season 2 that you can say?
There is definitely a lot more "so-called drama" but everyone gets a new partner or a new love interest. Soni and I definitely grow to be more like brother and sister in the show. There are some extra characters like Jimmy which is Kimmy's brother. Max has a new love interest as well.
Thank you so much Michael we really do appreciate you taking your time and talking with us today.
It was an honor. Thank you very much.
Catch the second season of "Fuller House" on Netflix, premiering Friday, December 9, 2016.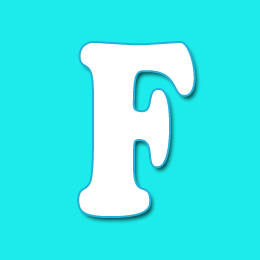 Editor of Feeling the Vibe Magazine.  We have all the scoop on the latest celeb news, makeup tutorials, and so much more.