1. Can you tell us a little bit about yourself and where you're from?
Well I was born in Scottsdale, Arizona and lived there for a couple years before moving to Plano, Texas. When I'm not acting, I like hanging out with family and friends. I'm pretty low key! One of my favorite ways to unwind is playing video games with my best friend, Lauren. We get really into it! My older brother, Chase, got me into video games at an early age and it's remained a favorite hobby of mine. I also love to read! I recently got a Kindle and I've been making good use of it!
2. How did you find out about the auditions for Shake it Up?
My manager actually got me the audition while I was in Texas. She told me they were looking for someone to play Deuce's love interest in the episode "Match it Up!" I was so excited! It seemed like a really fun role. I flew out to LA the next day for the audition. The callback was the day after, and I found out that night that I booked it!
3. Did you originally audition for the role of Dina?
Yes! They were looking for someone who resembled Adam Irigoyen because they really wanted Dina to be the "girl version" of him.
4. We heard that your character, "Dina" was supposed to only be a guest starring role at the time but the public loved you so much that they kept you on. How do you feel about that?
I was thrilled when I found out I booked it when I thought it was just one episode; so when they kept bringing me back, I couldn't even believe it! It's been so much fun getting to work on the show, and I feel really lucky. I'm so glad that the audience has responded to my character in a positive way. I have so much fun playing Dina, so it makes me really happy when I hear that people like the character! I'm just so thankful to the fans of the show; it's been an incredible experience!
5. Would you say your personality and style are similar to Dina's or different?
There are definitely some similarities as well as differences! Dina's more of a tomboy, while I'm more of a girly girl. Dina's also a little more outgoing than I am! But we're both very loyal to our friends, and have a sarcastic sense of humor. I'd say her style is a bit more tomboyish than mine, but we both love cute graphic tees!
6. What is your favorite type of music and who is your favorite artist right now?
I listen to mostly indie and pop! I like a lot of 80's music too. Every couple of weeks or so, I always end up finding a song or two that I can't stop listening to! Right now, it's "Bizarre Love Triangle" by New Order, and "Ironic" by Alanis Morissette.
7. Do you have any funny stories from the set? Who is your best friend in the cast?
One thing that was really exciting for me was when I found out Maggie Wheeler would be playing my mom. She played Janice (Chandler's girlfriend) on "Friends" which is one of my all time favorite shows. I watched it all the time growing up, so I couldn't even believe that I was going to get to work with Maggie Wheeler! I was totally star struck but I tried my best not to show it. One day, she came to my dressing room to run lines with me so we could make sure our accents worked well together. After she left, my mom and I had a mini-freak out and were like "Ahh! Janice was in our dressing room!" Maggie is SO sweet and so much fun to work with. I really hope I get to do another episode with her!
As for the rest of the cast, everyone gets along really well and has been so sweet and welcoming! I knew Kenton from Dallas, so we definitely already had that Texas bond. I probably spend the most time with Adam on set since most of our scenes are together. He's hilarious and a total blast to work with!
8. Have you been acting for a long time? What other jobs have you had?
I've been acting ever since I was 10, but I only started seriously pursuing TV and film when I was about 17. I've worked on some commercials and short films, but "Shake it Up!" is the first television show I've worked on.
9. Is this your first time on Disney?
Yes, it's been kind of surreal, actually! I grew up watching Disney and I have so many fond Disney-related memories from my childhood, so to actually be part of a Disney show is pretty much a dream come true! When I found out I'd gotten the part of Dina, I specifically remember telling my mom I felt a little bit like Cinderella! Cinderella has been one of my favorite Disney movies ever since I was little.
10. We hear there is a big milestone coming up for Dina and Deuce. What can we expect to see?
Yes! I think fans will really enjoy the episode "Wrestle it Up!" I think it's an unexpected twist for Deuce and Dina; it definitely caught me off guard when I first read the script! There will be a new male guest star in it, and he was a lot of fun to work with! His character definitely brought about new sides of Deuce and Dina that we haven't seen before.
Purchase "Shake it Up" Soundtrack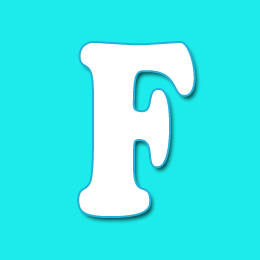 Editor of Feeling the Vibe Magazine.  We have all the scoop on the latest celeb news, makeup tutorials, and so much more.