For those of you who know Eric Martsolf, you know he is a talented and passionate soap star.  For those of you who don't, you definitely will want to.  He is currently playing the role of Brady Black on NBC's longtime running soap opera, "Days of Our Lives."  Read about how this former Pennsylvanian has taken L.A. by storm, has a lot of people looking his way, and what makes him such a down to earth type of guy.
Favorites:
Vacation spot – Petoskey, Michgan.  It's right on the lake, I love water skiing.  Northern Michigan is so great in the summer!
Restaurant – Morton's Steakhouse.  Nothing beats a dimly lit room, a bottle of red wine, burgundy tables/floors, and of course their chocolate lava cake.
Ice cream flavor – Rocky Road
Website – Ericmartsolf.com (joking!) I would have to say TMZ.
Car – Jaguar
Singer – Neil Diamond.  My parents always had Neil Diamond and Barry Manilow CDs playing in the house when I was growing up
Sport – to play: Tennis, I have a strong serve. To watch: football
City – Las Vegas definitely
This or That:
Summer or Winter: Summer
Brady or Ethan: Brady.  I had enough of Ethan. I played him for 8 years, he was too vanilla and black and white.  Personally, I'm more of the "gray" guy, not so black and white, more of a risk taker.
Sunglasses or No Sunglasses: I'm definitely a sunglasses guy, have to have my shades.
Disney World or Disneyland: Funny you ask.  We just took the children to Disney World and had a blast! It's so much bigger than Disneyland.
Reality TV or scripted: Since my living has been in scripted television, I would have to side with them, but I'm not against reality TV.
Early bird or Night owl: Night owl
Q&A
We see you're originally from Pennsylvania and we know you actually performed in Hershey Park Pennsylvania. Have you found yourself wanting to be back on the theatrical stage?
I love the theater.  There are no better training grounds for an actor.  Broadway/the theater will always be near and dear to my heart.  One reason to pursue television instead is that you can make a better living with it.  When my wife said we were pregnant with twins, my Broadway dreams were stilled.  I didn't want to move my children all the way to New York.  You definitely do theater for the love of it, not the money.  It's actually 95% rejection.  There are so many friends of mine who are extremely talented and out of work.  I am very blessed to have my job.
How did you become interested in singing and dancing?
It's a funny story.  My school was putting on a production of "Grease."  I was on the football team in high school and all the cheerleaders were excited and wanted to audition for it.  That is what made all the guys on the team want to try out.  We definitely wanted to do the night rehearsals with the girls, go out for ice cream afterwards, then who knows!  That's honestly what happened.  I auditioned and was cast as the lead, Danny Zucko.  Thereafter, I auditioned for Hershey Park and started singing with them on a regular basis.  In the fall, I would go to school for law, then fell on acting on the side and stuck with it.
What is the best concert you've been to?
When I was up in Northern Michigan, I went to the Def Leppard and White Snake concert.  It was the most memorable concert I've been to, the best rock n roll experience.
You're originally from the east and now live on the west, how would you compare both coasts? What was the biggest change?
L.A. is a quicker pace of life compared to where I was from on the east coast.  I'm really not into just sitting around, I like to be active.  This part of the country definitely agrees with me more.
Did you watch American Idol?
I'm not as into American Idol as I was in the beginning.  I watched the first season and saw Kelly Clarkson take it home.  Since then, I haven't really kept up with it.  The initial auditions are my favorites to watch though.  Now, the competition is so terrific, there is so much great talent that it makes it so hard to pick a winner.  Some people like to judge and say "oh he's a better singer, etc etc."  It's all opinion based because art is so different.  I definitely feel that Steven Tyler brought an interesting element to this past season though.
Also on Passions, you worked with Galen Gering who played "Luis" and Lindsay Hartley who played "Theresa." Now you are all reunited on Days of Our Lives. That is pretty unusual for so many castmates to be back together on another show. Do you know how that happened? Is it the same working together on Days as it was on Passions?
Passions was on NBC as well so it was a pretty natural transition.  There is a revolving door with soap operas.  I made sure I showed an interested in participating in another daytime show.  The producers had me come in and I originally auditioned for the role of Rafe.  That didn't suit me too well though with my light hair and fair skin!  So they actually proposed the renewal of Brady Black.
Would you say you're pretty computer savvy?
Not at all.  I'm so bad at it.  People should definitely not come to me for any computer / tech advice.  I'm not the person to go to.  My solution would be to turn it off and turn it on again.
Soap operas are all about drama and relationships. Today, so many people go through their own soap operas with relationships, what advice do you give young guys on how to treat girls?
All I know is that I would not like to be dating out there now.  No one is beyond courtesy.  Guys should always treat women like ladies.  Women want to be respected.  I don't care if she makes more money, is successful, or independent.  Still open the car doors and be a gentleman.  Guys tend to think the grass is greener on the other side and they keep waiting.  I would tell them to just take risks and go for it.
What has been your biggest challenge in working on a soap opera?
The biggest challenge working on a soap would have to be the amount of material we have to learn.  We receive 100 pages worth of script and tape about eight episodes a week.  Sometimes soap/daytime actors get this bad reputation, but we are some of the hardest working actors.  There have been some very established movie actors who come on the set saying they wouldn't be able to keep up with the pace we do every day.
You can catch Eric on NBC's Days of Our Lives weekdays at 1pm EST.
Official Eric Martsolf Website
Follow Eric Martsolf on Twitter
View pictures of Eric Martsolf in the Photo Gallery
If you purchase an independently reviewed product or service through a link on our website, Feeling the Vibe may receive an affiliate commission.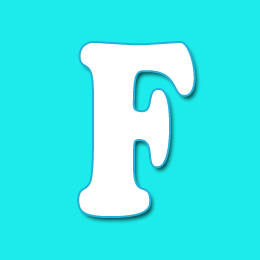 Editor of Feeling the Vibe Magazine.  We have all the scoop on the latest celeb news, makeup tutorials, and so much more.