Exclusive: Drew Seeley Interview
You first heard his name a couple years ago connected to High School Musical's Zac Efron. He revealed himself as Zac's singing voice in the famous Disney movies and CDs. He toured with the cast of "High School Musical" all around the country and has most recently starred in "Another Cinderella Story" opposite Disney Channel's Selena Gomez. If you're a romance/comedy loving type of girl and haven't seen Drew's movie yet, it's a must see, so definitely check it out. Find out all about the guy behind the music and movies. Dive in and check out what Drew's really like!
Quick Questions
Cell phone ringtone: Prince 'When Doves Cry'
Your clothing style: Laid back
Dish you order out most: Pizza
Newest cuisine you've tried: lotta indian food
Favorite clothing style on a girl: Original
What you do to entertain yourself on long trips: Bring an IPod and read a lot
Blackberry, palm centro, regular phone, or something else: Sidekick LX
 
This or That
More talkative or more quiet? Quiet, depends on the situation
Think before you act or act before you think? Always think, usually too much
Homebody or out on the town? Homebody
Picnic on the beach or candelight dinner? Take it to the beach!
Hopeless romantic or whatever goes? Whatever goes
Sugar candy or chocolate candy? Chocolate
Q&A
FTV: Please tell us a little about yourself. Where did you grow up? Do you have any siblings?
Drew: Toronto, and then Orlando. I have one sister, Katie.
FTV: How did you find out about the auditions for "Another Cinderella Story" and how were you chosen for the lead?
Drew: Through my agent, had to go in and read a couple times, then meet and read with Selena Gomez.
FTV: How long did it take to shoot the movie? Where was it shot?
Drew: It was shot in Vancouver, Canada for 6 weeks.
FTV: You did a lot of dancing in "Another Cinderella Story", you're a great dancer. What type of training do you have?
Drew: Thanks! I took classes as a kid, dance competitions, the whole sha-bang..
FTV: When did you first get involved in the acting/entertainment industry? Was it a struggle or did it happen quickly?
Drew: Took a long time, still learning.
FTV: We know that you were touring around with the cast of HSM, who in your opinion would you say is…
The loudest: Monique/Ashley
The quietest: Lucas
The one who will always make you laugh: Mo & Corbin
The most mature: Me. ha! not really, I don't know
FTV: What was the backstage area like on your different tour stops and what did you guys do before shows?
Drew: It was always different, a lot of locker rooms, usually sports arenas.
FTV: What has been the most interesting message you've received on your "say now" number? Does it get overwhelming?
Drew: I think it's awesome and yes it is overwhelming. But people call in and sing to me and thats really cool.
FTV: How do you normally act when you first meet someone? Shy? Talkative?
Drew: Either way
FTV: What can a fan do to leave a lasting impression on you?
Drew: Be genuine..
FTV: We know you also have some songs of your own like "Take You There" and "Crush." Any plans in making a solo CD in the near future?
Drew: Yep in the studio now 🙂
Want more of Drew?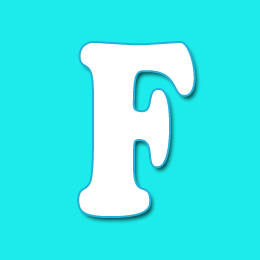 Editor of Feeling the Vibe Magazine.  We have all the scoop on the latest celeb news, makeup tutorials, and so much more.