5 Alarm : : Exclusive Interview : : 5 Alarm
Christian Love, son of the lead singer of the Beach Boys, Mike Love is hitting the scene with his new band, 5 Alarm with a debut CD out now!
The Beach Boys, once named "An American Family," in a movie have music filled with happy times based on the simple ideas of life like surfing, cars and of course, girls. The music is timeless and continues to entertain audiences of mixed ages to this day.
Is it time for another generation of the Beach Boy family to hit the airwaves, or maybe the Youtube waves? We sure think so and at the forefront of this new generation is none other than, Christian Love. You guessed it, he is the son of Mike Love, the lead singer of the original Beach Boys and is actually touring with Mike Love's Beach Boys now. Christian brings about "an eclectic style" of music with his band, 5-Alarm.
With a music video, catchy MP3's, like "My Remote" and a brand new CD to their name, this group is just getting warmed up. So who is the man behind the band, is the music really in the genes? Decide for yourself…read about Christian and 5-Alarm in this exclusive interview that he sat down with us for.
This or That
Dogs or Cats? cats
Pool or ocean? ocean
Italian food or Chinese? Italian
Texting or talking (on the phone)? texting
Right handed or left handed? Right handed
Summer or Winter? summer
Night owl or early bird? Night owl
Favorites
Song to sing? Daydream
Store? Gap
Television show? Seinfeld
Movie? Usual Suspects
Subject in school? English and creative writing, Independent Surfing
Questions
Q: Do you feel your love of music comes from your dad, or is it more a mixture of things?
A: My love for music came from watching The Police on MTV. That's where it started.
Q: What did you see on MTV, what sparked you?
A: The "Wrapped Around Your Finger" video. "Spirits in the Material World," stuff like that. '80's, all of the '80's.
Q: Were you involved in music in school? (theater, band, music classes)
A: Pretty much in high school I was playing kind of secretly in high school. Then in college I really started getting into it, started a band when I was in college.
Q: Oh yeah? What was the name of that band?
A: Alex's Cane, 3 – piece band
Q: What was in it?
A: Bass, drums, guitar
Q: What is something you absolutely love to do?
A: Surfing and volleyball, those are up there.
Q: How long have you been playing volleyball?
A: About 18 years.
Q: What do you think of a show like American Idol?
A: It's a good show, but it gets away from the importance of music it should be more about songwriting, for me, it should be more about that.
Q: Is it like a karaoke contest?
A: Yeah, it seems more just about the singing, more about the vocal performance. Something can be said for vocal performance, but something can be said for the songs themselves too.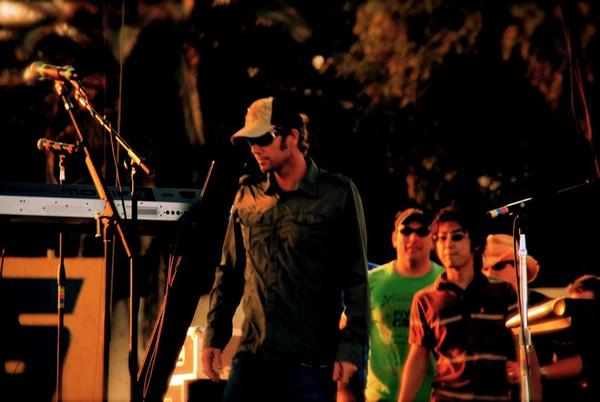 Q: How did the group 5 – Alarm, come into being? When was it found?
A: 5-Alarm was found about 4 years ago. The group has changed over the years.
Q: How would you describe the music on your CD?
A: The music on the CD is an eclectic mixture of a number of genres including reggae, rock, and country. It's truly a compilation of 12 years of writing music.
Q: Do you like performing live more than being in the studio or vice versa?
A: Performing live is my favorite. I also like being in the studio, producing songs. I just really enjoy being in the studio.
Q: Who in the beach boys is the funniest (playing jokes, that sort of thing)
A: John Cowsill
Q: Who is most serious?
A: Probably Chris Farmer.
Q: Who is most quiet or shy?
A: My dad (Mike Love) actually!
Q: How would you compare the Beach Boys music with the music of today?
A: I would say the Beach Boys music is harmony-based and classic. It's really about joy and is just happy music. The beats and rhythms are so recognizable too.
Believe us when we say this music is catchy, you'll find yourself humming it out of nowhere. It's a cd that stands out as much for it's unique combination of music as it does for it's California cool style. We definitely recommend you catch them in concert soon.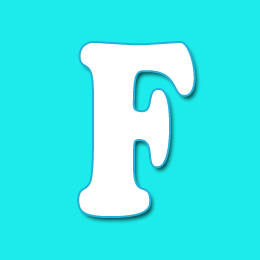 Editor of Feeling the Vibe Magazine.  We have all the scoop on the latest celeb news, makeup tutorials, and so much more.