Exclusive: Chris Trousdale Interview
Interview with Chris Trousdale, solo artist pumping up the energy everywhere he goes when performing!
FAVORITES
Musical:Les Miserables, that's the show I was in
Vacation spot: The most convenient and most relaxing would be Miami, Fl, it's in the states and easy to get to.
Car: oh wow Lamborghini Diablo, that's really my favorite, when I see it I'm just like wow! For a more simple car, I like the Nissan class, metal gray color.
Cologne: L'eau Par Kenzo, nobody really knows about it, it's at Sephora, its a light blue cologne and smells really really really nice!
Designer: I like Diesel just to wear (for casual wear)
Summer activities: Water sports, that's my favorite, jet skiing and water skiing, kneeboarding
Winter activities: I like to snowmobile up in Michigan when we go to the mountains there.
Cereal: Lucky Charms oh wait Cinnamon Toast Crunch! Both! It says favoriteS
Game to play: Halo and X-Box
Restaurant:For chain restaurants I like Red Lobster, I love Red Lobster. My favorite non-chain restaurant is Samba Sushi, it's more of a high end place, a Brazillian and Japanese mix.
Season: Summer and then fall. I like fall a lot too. It's really nice looking.
Sport:Baseball
City: My favorite city is NYC! (of course!)
TV Show: Is Friends, well was Friends. I loved those guys, they were awesome!
Quote: Literally Louie and I talk in quotes or sayings. "I'm not at all surprised" is definitely one of them. If someone does something stupid to us, we just say "I'm not at all surprised" because I'm never surprised, it is what it is.
Song: My favorite song, wow I don't know my favorite song. I don't think I have a favorite song.
Movie: Surprisingly one of my favorite movies is "Love Actually" because I watched it with my mom. She rented it from Blockbuster and she said you have to watch this movie with me. We both related to it because it just showed that it's hard to find love. Yet sometimes you can find it in the craziest places and you never know you just never know. So I really liked that.
Radio station: My favorite radio station….*laughs* Z100 and BLI
Holiday: Christmas
Shampoo: I like Bed Head. They have shampoo and conditioner because I have so much stuff in my hair, the only shampoo that takes it out is Bed Head.
Subject: My favorite subject is…well was…probably science. I loved Science. I really liked Earth Science because I got to learn about the earth and then I took biology. I thought that was interesting to learn how our body works.
 
This or That
Pepsi/Coke– Coke
Burgers/Hotdogs – Burgers
Mexican/Italian food-Italian
Comedies/Mysteries– oh wow that one's hard. I always laugh with my friends a lot so I don't need comedies to get me going. I like curious things like mysteries because I get comedy in life all the time. My whole life's a comedy.
Gold/Silver jewelry– I like silver. I don't know why
Vanilla/Chocolate– Vanilla, simple…I like Chocolate though too.
Dogs/Cats– Dogs
Ice-skating/ Rollerblading– Rollerblading
Movie at home/In theater– in the theater
Morning person/ Night owl– Night owl big time…I hate when the night ends. If you're on vacation sometimes in the morning you just want to go lay out in the sun and just chill. Then the mornings are nice because you just fall asleep wherever you want (like on the beach). I don't like having to do something right away in the morning, like school, ugh.
Last….
Dream you hadI'm trying to think last night, what did I dream about…Lets see… I don't remember! I'm really bad with remembering my dreams. If I do remember I remember it right after I wake up and then it just goes away.
Movie you saw– Justified! (line from the movie, lol) Oh wait no, "Skeleton Key." It was this scary movie about voodoo and New Orleans with Kate Hudson. You have to see that, it was good.
CD you played– Black Eyed Peas, the new one.
Q&A
We saw you on July 16th in NYC- Central Park, your show was just spectacular! We loved it! You're such a natural on the stage. Have you always liked performing?
Thank you! I've always always liked to be the center of attention. My mom used to bug me and say, "Chris stop being so obnoxious." I would say,"mom I love it." I used to always love to perform. I loved to move andjust go crazy. I did everything. I used to tap, anything that would make noise and make people snap their heads, I used to love to try.
Do you still tap?
No I haven't done it in probably 4 years but I could probably go back to it easily.
On a show day what is your routine like?
I wake up in enough time so that my voice gets warmed up. It helps to talk a lot, my voice is best at night. I make sure I have enough time. You can't warm up when you first wake up because it will hurt your voice unless you start off really really slow. So I take it really easy whenI get up. I take a nice shower, do my hair, pick out my clothes, and see what I'm supposed to do. It's like getting ready for a school day, only you're going to be in front of people, a lot of people so….it's more fun probably. I rehearse the day before and then when we get to the show we'll work at it again.
How long does it take you to learn one of those dance routines?
Well now because I've been with Claudia so long, it doesn't take that long at all. Probably about 2 days or 3 days to learn the whole thing. We learned "Play It Like That" in 2 days. I think that one was the last one. I think the one before that was Turn it Up. They're all cool, thanks to Claudia.
We heard that you enjoy writing music. What do you use for your inspiration for these songs?
Yeah I love it! Whenever I write something it's never the whole song. I always get caught up in a chorus. I can write this whole chorus on my computer at home and then I get really tired of it. Then I'll move on to something else. So I've yet to write an entire song through and through with instruments and vocals. I like writing but it's probably best if I sit down with a professional song writer.
There are 2 songs on my album that I worked out a lot of the kinks in, "Love's Gonna Getcha" and " The Dream Is Gone" and I said, "put more of this in, put more of that in." I wrote a lot of the music in the sense choosing which sounds I liked, the rhythms, and which instruments fit best. I helped write the sound of 2 or 3 of my songs but Berny and Kevin were actually the writers of the songs and they totally let me letloose on them. They're the ones who I really worked with in the writing. The other songs were all other writers and it was cool. But I always had something to say if I didn't like it. It's good. They would let me say whatever I want.
What's the best compliment you've ever received?
I think it was probably from Louie, my manager, because after a really long show day, for one of my bigger shows I signed autographs for 3 ½ hours and everyone was waiting for me. Then on the ride home Louie would say, "wow you really stuck it out. You really spent time with them." It's not like I even need a compliment for that but for him to encourage me and make me feel like I did something good really helps me feel good. It's different to feel something and then have someone actually notice it and say something about it. It makes me feel great about what I do.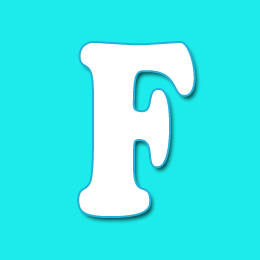 Editor of Feeling the Vibe Magazine.  We have all the scoop on the latest celeb news, makeup tutorials, and so much more.