It was a cool brisk day in the middle of Manhattan, Bryant Park to be exact. Scarves and gloves were the accessories of choice, of course accompanied by big warm coats on almost everyone who walked by. A small outdoor mall was setup in the park which had some Christmas shoppers peering into the boothes to see what special gifts they could buy. Only a few feet away was a big promotional event occurring near the ice skating rink. It was ABC Family's 25 Days of Christmas with over 250 elves gathered in the center cheering and having a fantastic time. To the side was the red carpet where the stars of ABC Family, particularly Candace Cameron-Bure.
Candace made her way down the red carpet to us and she was accompanied by a young girl. A girl who resembled young Candace. It was Natasha her daugher. She and her entire family (husband, Val and two other young sons) were in New York city for the event. We talked to Candace about her stay in New York, Christmas, and of course Twitter! Read to find out.
We have Candace Cameron – Bure here, with her beautiful daughter, how old are you?
N: I'm eleven
So you're both here in NY, when did you get in?
C: We got in very early Saturday morning, we took the red eye. My husband and my boys are here, but they are way too shy to come down the press line, but Natasha loves it.
Is this her first time in NY?
C: No, they were here last year. I think they've been here two or three times.
We heard you took the subway the other day.
C: Did you ready my twitter?? We did! The subway's great and it gets you there so much faster! We sat in the car for two hours to go to New Jersey last night. I thought, why couldn't we take the train??
What's coming up for Make it or break it? We're so happy to see you back on tv…
C: Thanks. Lots of good stuff, some changes in relationships. My character, Summer of course is broken up with Steve, so she might…be finding a new love. Maybe in the gym, maybe not. I don't know!
Have to keep it suspenseful!
C: Yes, we do, haha
What is your favorite Christmas song?
C: Our favorite Christmas song? maybe Rudolph the Red Nosed Reindeer, for the kids?
N: No, no….
C: Silent Night?
N: It's the most wonderful time of the year
C & N: *sing* It's the most wonderful time of the year…
Your hair is beautiful. What do you do?
There's this great stuff. I have very fine hair. There's a lot of it, but it's fine. It's Osis, It's a dusting matting powder. It gives grit to your hair, and volume. It's fantastic!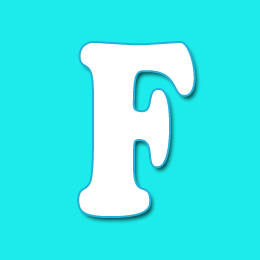 Editor of Feeling the Vibe Magazine.  We have all the scoop on the latest celeb news, makeup tutorials, and so much more.