Chris Trousdale is back! The talented singer, dancer, and actor is back on the scene. He was just recently seen as "Justin Starr" in Disney channel's "Shake It Up." We were able to reconnect with Chris while he was on a break back home in Michigan for the holidays. Find out what he thinks of Twitter, where he likes to shop, and what advice he has for you. Let's jump in.
What have you been doing these past few years?
I needed a break from the business, so I went to Michigan because my mom was actually diagnosed with skin cancer, but she's doing great now. I came to help her out and stayed in Michigan for 3 years. I also helped open up this dance studio here. They had a studio but it was in a really bad building, an auto mechanic garage. I went to go take a class because I was itching to dance. They asked me to teach there and I thought ok why not! I actually helped them open up a new studio because they really needed one. So I did that while I watched my mom. Then I knew I had to go back to LA or NY. I had to get back into the business. I couldn't stop doing what I love. It's just in my blood. I auditioned for a few gigs and have a great management team, so things are happening again!
How do you like L.A. vs. NY?
It's a totally different experience because you guys know that I'm a New Yorker really. Moving to LA was good, it was such a change of pace. I love it.
The people are supposed to be laid back over there. Do you feel that way?
I totally feel that way. The first week I was there, I went to Starbucks and I was thinking "wow this is taking a while." Everyone was talking, just friendly conversation. In NY, it was "what do you want" and you have to be really quick. It's so different, but I love it.
Are you taking a break for Christmas?
I came out to Michigan to spend Christmas with my family. It's about 20 degrees here, very cold! We have about 4 feet of snow. I'm also just taking some time to think about my next moves in the business and what I want to do in the studio when I get back to LA.
What are song of your favorite Christmas songs?
"Have Yourself a Merry Little Christmas," "The Christmas Song" and Mariah Carey's "All I Want for Christmas."
We heard you have become tech savvy. How do you feel about that? Do you like it? Do you get to read and/or respond to the messages sent to you on twitter and facebook?
Yeah I'm twittering! I love it. It's a great way to connect. Tweeting is awesome. I just started my Twitter in December though and with me being out in Michigan, I don't get a great signal so I haven't been able to log on as much as I'd like to. I'm definitely going to tweet today though and apologize for going MIA for a little while. I want the fans to know that my twitter is twitter.com/officialcrt because there are a lot of other imposters out there. I want to say no no no that's not me, I'm over here.
Where do you shop for your clothes out there because we know you loved H&M here.
Oh that's right, I loved to shop there. Right now I go to Melrose Avenue. I love the Beverly Center too. I get a lot of stuff online now because for me it just works best. I go to ASOS.com. When I would visit Sweden, I used to go crazy buying there. I'm very used to the European brand. Skinny jeans are very big in America right now. I wear that, but I do mix it up a lot.
Have you been back to NY since you left?
Not really, I was only there last summer. I helped Claudia shoot a music video for Danny Aiello. It was called the "City of Lights" and another one that Danny remade called "Save the Last Dance for Me." Claudia choreographed it and I actually danced in it.
Did you record any songs yet for your album?
Not really. I only recorded "Not Too Young" for Shake it Up. Other than that, I will get into the studio in January and start recording my other songs. They are off the chain, so good!
Do you know when it should be out?
I'm not sure. I want to finish it before I put a date on it but I'm hoping by the summer or early fall of 2011.
You go through so many different stages of you life. Teens, early twenties and beyond. Now that you're 25, what do you know that you didn't know when you were 21?
Dreams never end.  They are always in you.  The sky is the limit really.  In my late teens and early twenties, it seems like there wasn't much happening.  I wish a little birdie came by and whispered in my ear, "you still have what it takes, don't give up."  It has to all come from within you.
Watch Chris on Disney's Shake It Up Singing Not Too Young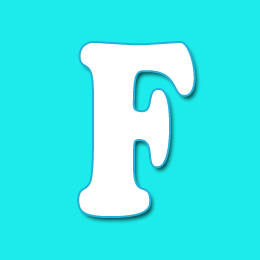 Editor of Feeling the Vibe Magazine.  We have all the scoop on the latest celeb news, makeup tutorials, and so much more.