Kristin Cavallari first graced our screens on MTV's Laguna Beach: The Real Orange County as a teenager. The now 33 year old has her very own show Very Cavallari on E!. Here's everything the actress and fashion designer does to stay healthy.
According to Women's Health, Kristin follows the 80/20 rule, a weight loss rule where participants eat healthy 80 percent of the time and eat their unhealthier cravings 20 percent of the time. Foods like fruits, vegetables, lean protein, and low fat dairy are all considered healthy in the rule. Unhealthy foods are considered highly processed foods like ice cream or pizza, alcohol, refined carbs, and foods high in saturated fat like cheese or bacon.
The restrictions are also catered to the individual following the weight loss rule. Everyone has different calorie needs and weight-loss goals so they may restrict or increase the 20 percent of unhealthier foods.
What does Kristin do day-to-day?
Kristin eats three meals per day. She first drinks a Lypo-Spheric vitamin C shot after waking up at 5 in the morning. She then drinks a smoothie of collagen powder and greens like spinach and kale and after an almond milk latte.
Next is her workout. She focuses on weights and circuit training more than cardio. She first does a single leg step-up then moves to a side plank. She uses the lying leg curl machine and a cable machine to tone her arms. She uses both a leg press machine and does seated dumbbell shoulder presses.
After her workout, Kristin eats a breakfast of either smoothie, eggs, or oatmeal. She puts Omega 3 Fish Oil in her smoothies or oatmeal to lower elevated triglyceride levels.
For lunch, she'll have either a salad or a meat with vegetables. She has to have dressing with either meal.
For her last meal of the day, she has healthier version of her favorite foods. She will make enchiladas but use organic chicken and goat milk cheese. By switching regular pasta to pasta made with lentils or using brown rice instead of white, she is able to keep eating her favorites while still losing weight. Her dinner recipes always have meat and vegetables.
Sometimes Kristin with have some dessert, but nothing too crazy. She usually has a bite of Hu Kitchen dark chocolate.
Kristin reveals all her best healthy recipes in her book True Roots: A Mindful Kitchen with More Than 100 Recipes Free of Gluten, Dairy, and Refined Sugar. She has recently released a digital-only copy that will provide all proceeds to the COVID-19 Crisis Relief Fund.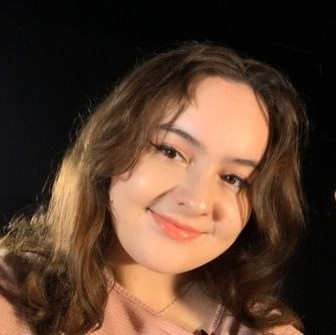 Sarah is an Entertainment Writer at Feeling the Vibe Magazine.  She's a current Journalism student in Boston.  Always knows the next album dropping or hottest celebrity gossip. Email sarah.turley@feelingthevibe.com