Summer is quickly approaching. It's that time of year where you go into your favorite store and are hit with adorable and colorful bikinis, but you're thinking you're not quite ready for swimsuit shopping after a long cold winter.
Don't worry! With this 8 minute workout taught by certified fitness instructor Cassey Ho, your body will be feeling bikini ready in no time. Get ready to flatten your abs, perk up your chest, and tone the rest of you. Let's go!
Get Your Yoga Mat & Get on the Floor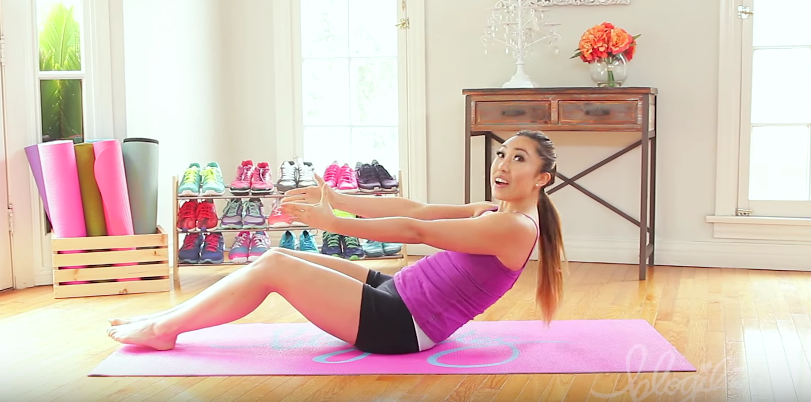 You can get a colorful mat just like Cassey. They have all sorts of colors available right on Amazon. We really love this one in blue and pink. There is another version available in purple and blue if those colors go with your room better.
Look the Part
To get in the working out sort of mood, you have to look the part too. So now you have your mat, but what about your outfit? If you want to copy the fitness instructor in the photo above, here is a similar purple sleeveless top and black shorts.
Stretch, Tone, and Twist
Cassey will take you along on a number of exercises which will be done right on your soft yoga/pilates mat. Check out the bikini body workout below. There is a countdown timer and everything making sure you're done in 8 short minutes!
Time to Shop!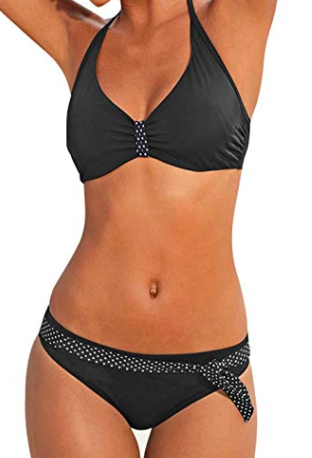 Now that your body is getting in bikini-ready shape, it's time to go shopping for your new swimsuits! There are so many cute styles on the market this year. In our opinion, you can't go wrong with a classic red bikini. There is one available on Amazon, complete with the ties on the sides of the bikini bottoms. With over 300 reviews, this is a red hot buy!
We also love the halter top look, it's feminine and classic. Amazon has a customer favorite available with super good ratings which is the #1 new release.
Now you're ready to have a super fun and hot summer on us – you're welcome!
RELATED Get the Look: Summer Swimwear from Demi Lovato, Jess Conte & More! Courtney Rose is an Entertainment Writer at Feeling the Vibe Magazine based in New York. Pop culture and rom-com obsessed. Studied Journalism and is up to date on all the latest entertainment news. For tips or comments, email me at Courtney@feelingthevibe.com