By popular demand, here is the highly anticipated information on Candace Cameron Bure's jewelry and shoes from her most recent Hallmark movie, A Shoe Addict's Christmas.
Candace did a Q&A last week on Twitter where she shared some fun facts about the movie, including her love for the shoes and jewelry that were used on set!
So settle in, readers: we have all the details on where you can get ahold of her exact pieces from the movie, from her earrings to her boots! Keep reading below to find it all out!
---
A SHOE ADDICT'S CHRISTMAS JEWELRY
all from Melinda Maria and Candace's collection with Dayspring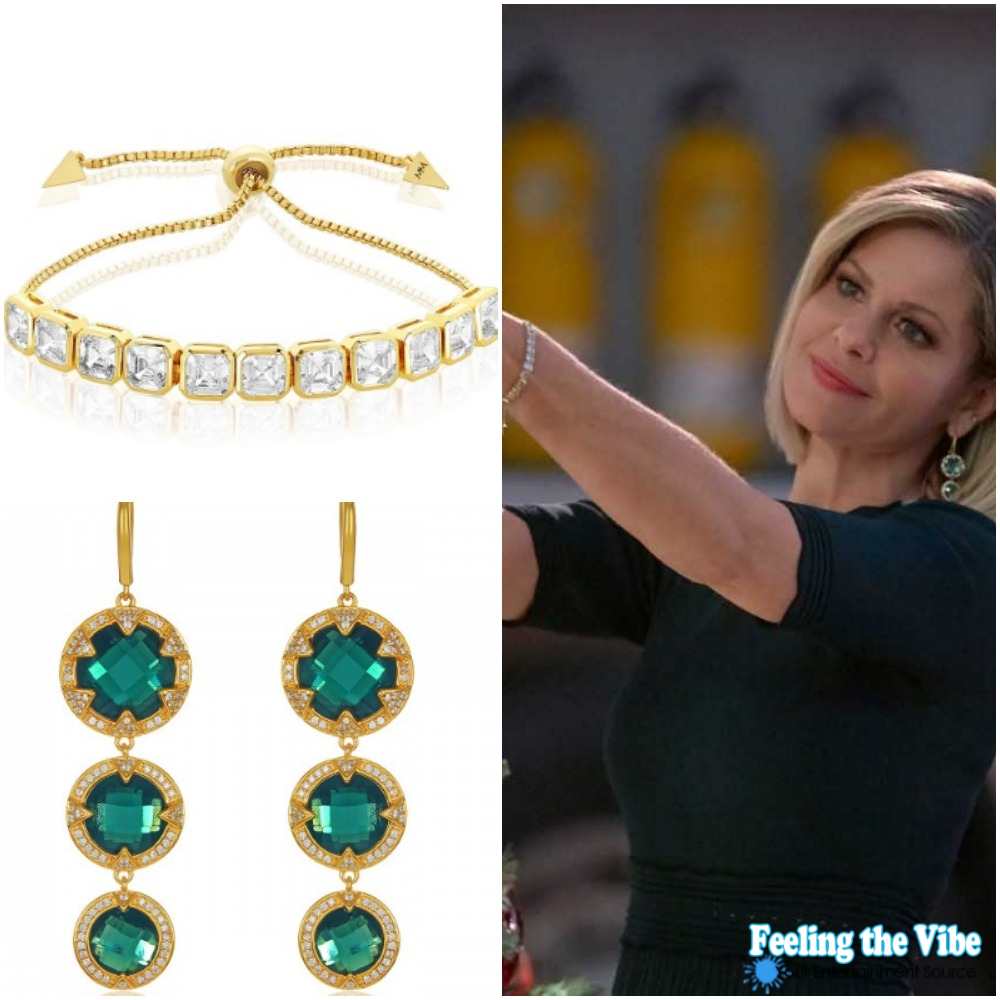 Candace wore these gorgeous, almost green looking earrings with her Ted Baker Dorlean Knit green sweater dress. You can get them here. As for her bracelet, it is a delicate 'Duchess' diamond style, which you can get at Melinda Maria's Duchess Gold bracelet. The bracelet is currently sold out, however you can get a similar one: Heiress Bracelet from Melinda Maria.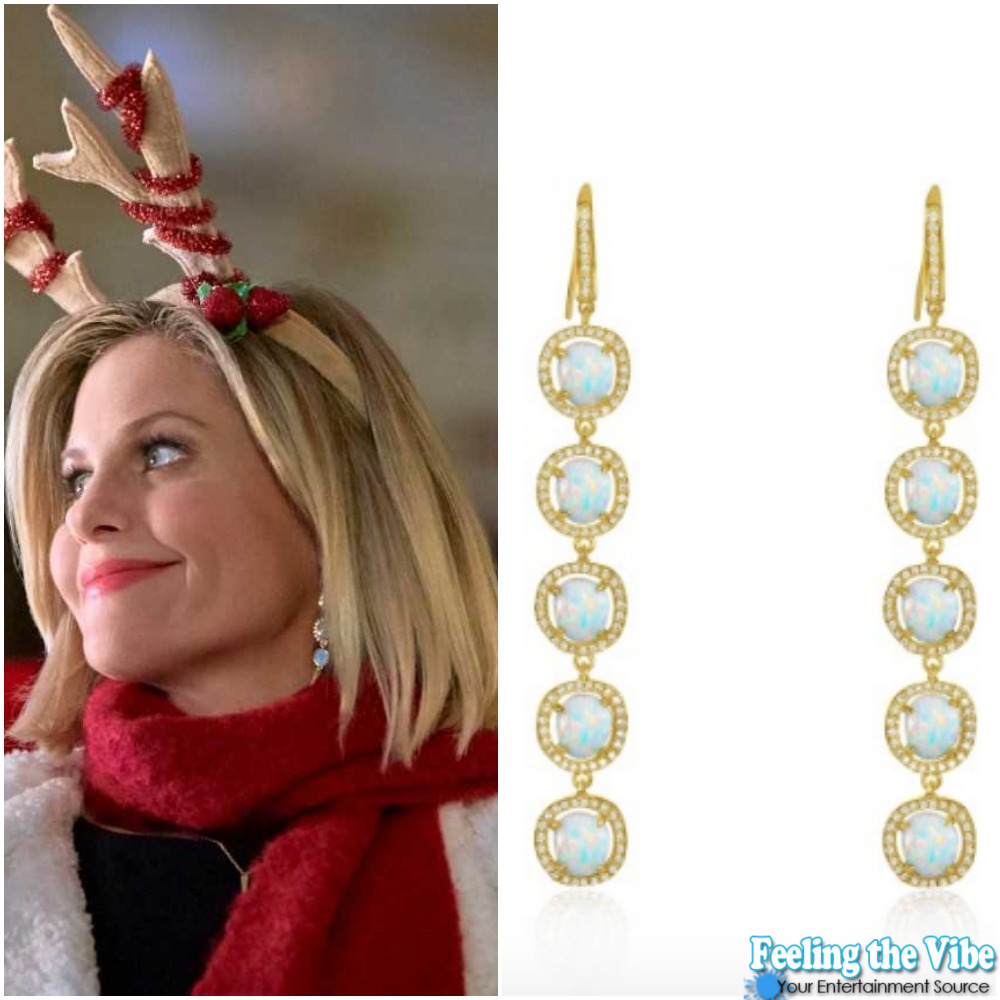 While rocking fun reindeer ears, Candace also wore a pretty pair of opal earrings. While her exact ones in blue opal are sold out, the white opal ones offer an almost exact look. You can get the Meredith White Opal Drop Earrings from Melinda Maria here. These earrings are currently sold out. However, you can get a similar diamond drop earring from Melinda Maria.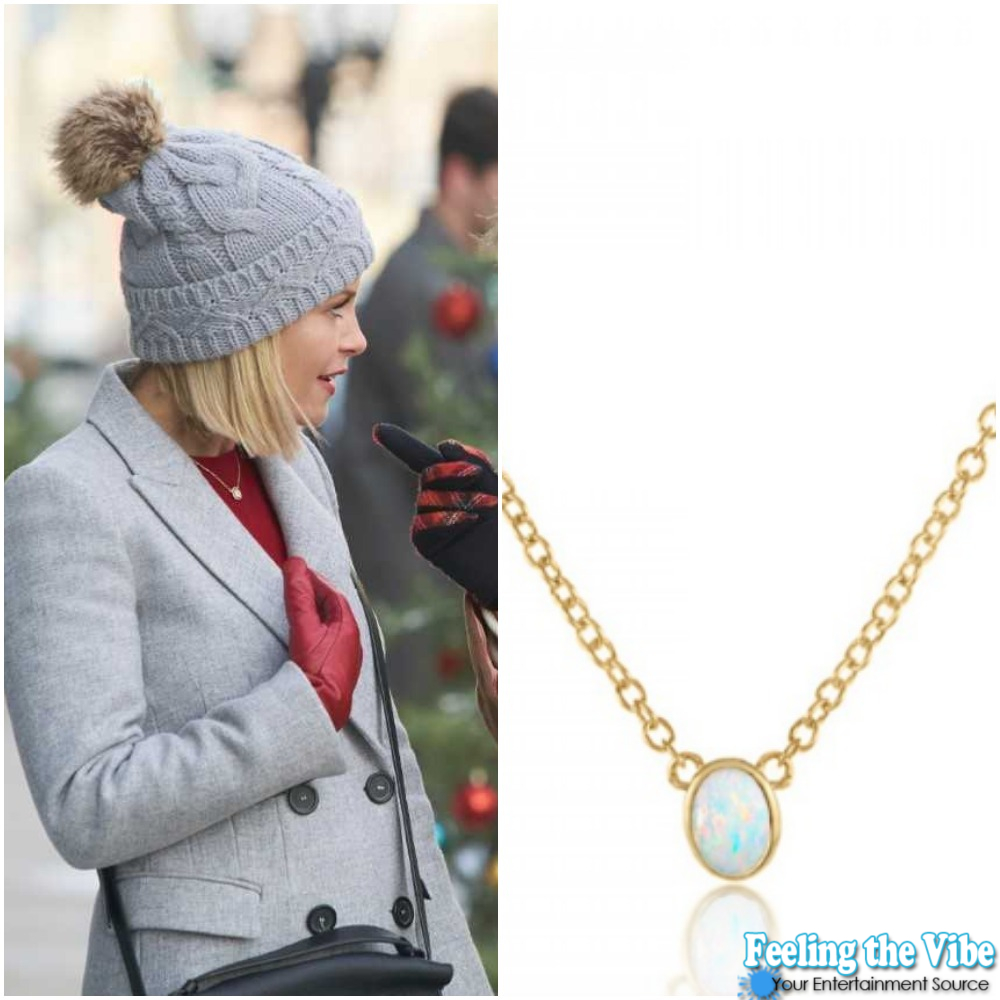 In the photo above, you'll see that Candace has a small pendant necklace on. You can get the white opal necklace from Melinda Maria here.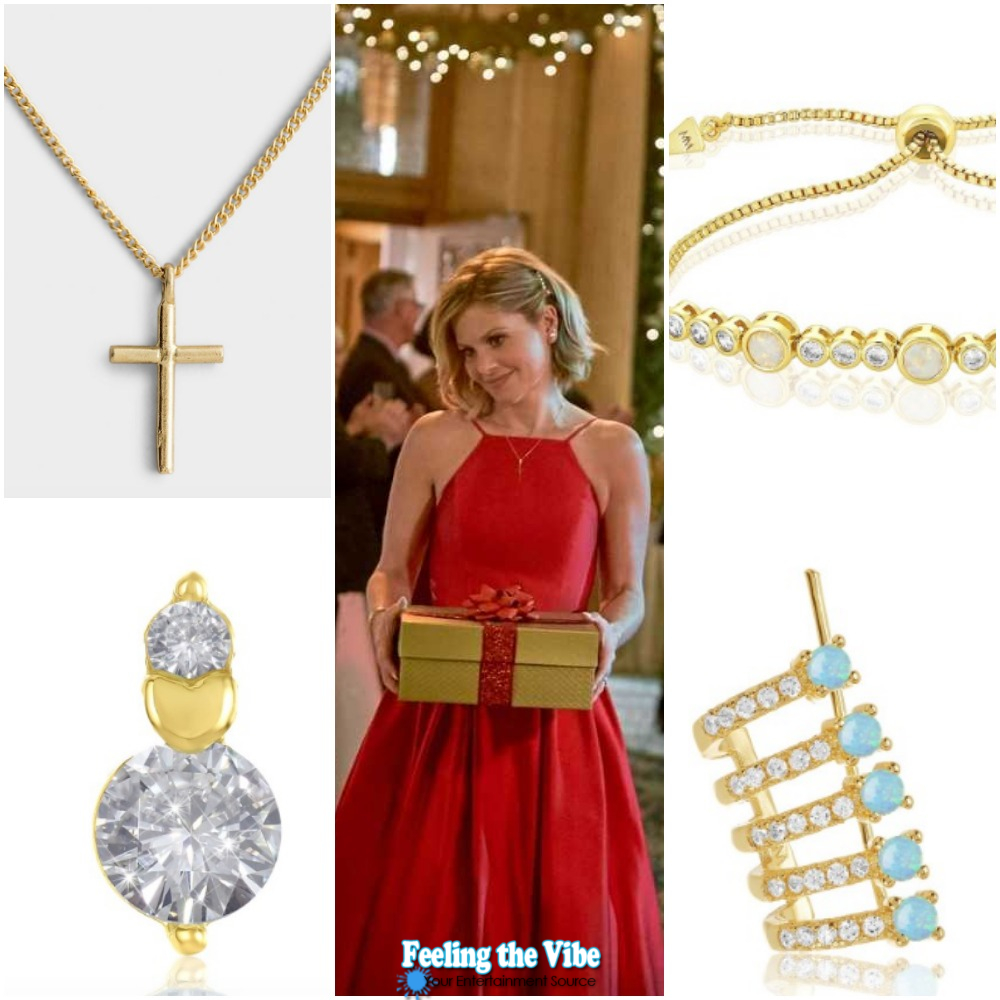 To accessorize her red dress, Candace went for some gold detailed jewelry. You can get her cross necklace here, the earrings here, and a similar bangle to hers from here. If the bracelet is sold out, Melinda Maria has a variety of beautiful bangles. If you wanted to go an extra mile, try adding in a jeweled cuff into your hair – Candace's looked like it was pinned back with a gold and blue opal pin, which you can grab here.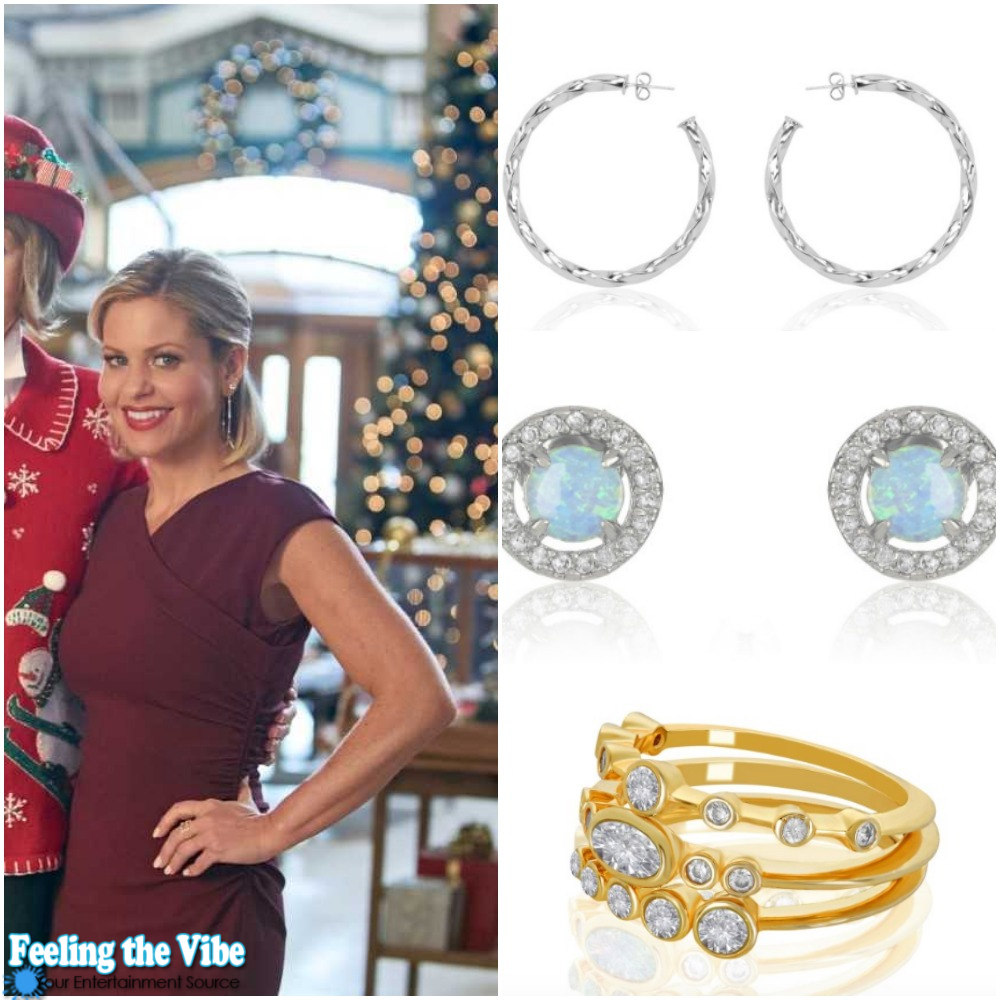 To accent the burgundy dress, she went with more cool tones this time. Her earrings were a silver hoop, which you can get here. If they are sold out, Melinda Maria also has different silver hoop earrings. She also rocked a studded pair, which are available here. To top off the look, she wore a layered ring, and you can get a super similar style from here.
FEATHERED DROP EARRINGS
Candace wore this statement piece at her Christmas party in the movie. You can get these organic feather shaped earrings from Melinda Maria jewelry.
A SHOE ADDICT'S CHRISTMAS SHOES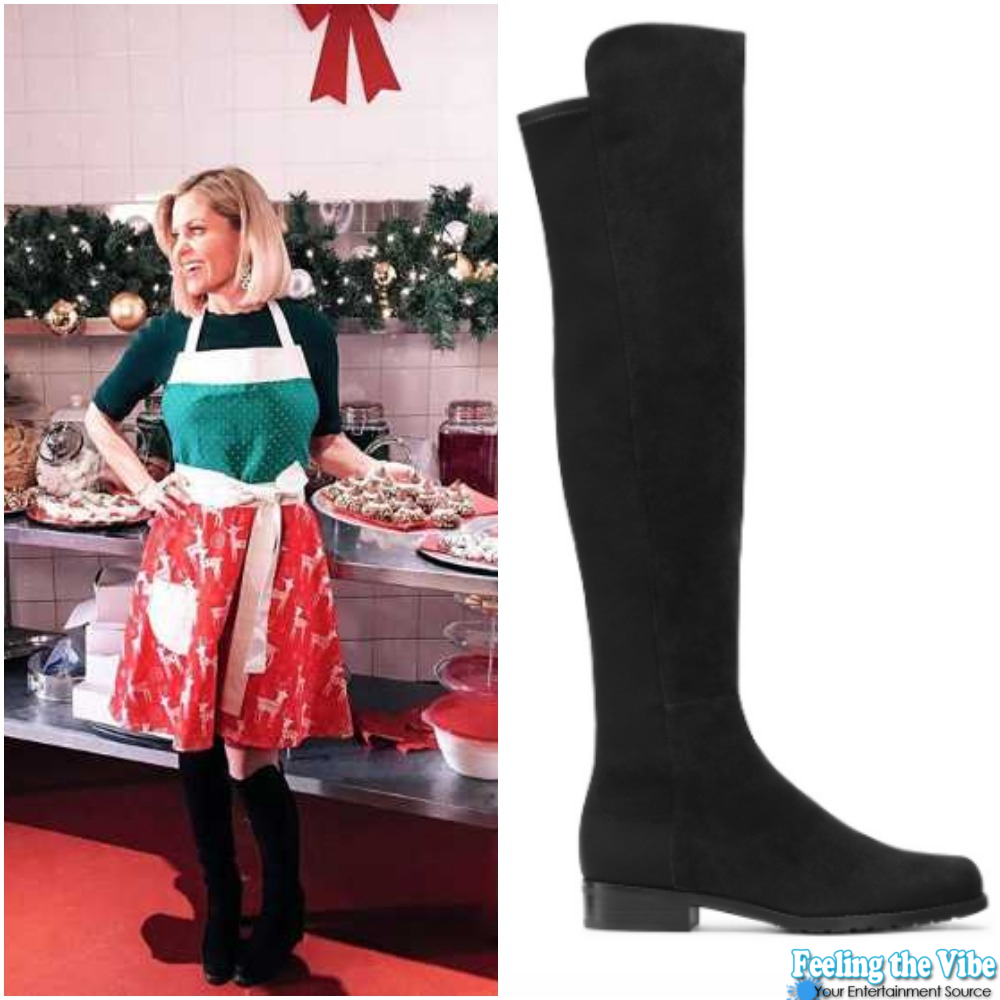 In the photo with her festive apron, you'll see that Candace wears a tall, almost riding style boot. You can get yourself a pair from Stuart Weitzman (one of Candace's most worn designer brands!)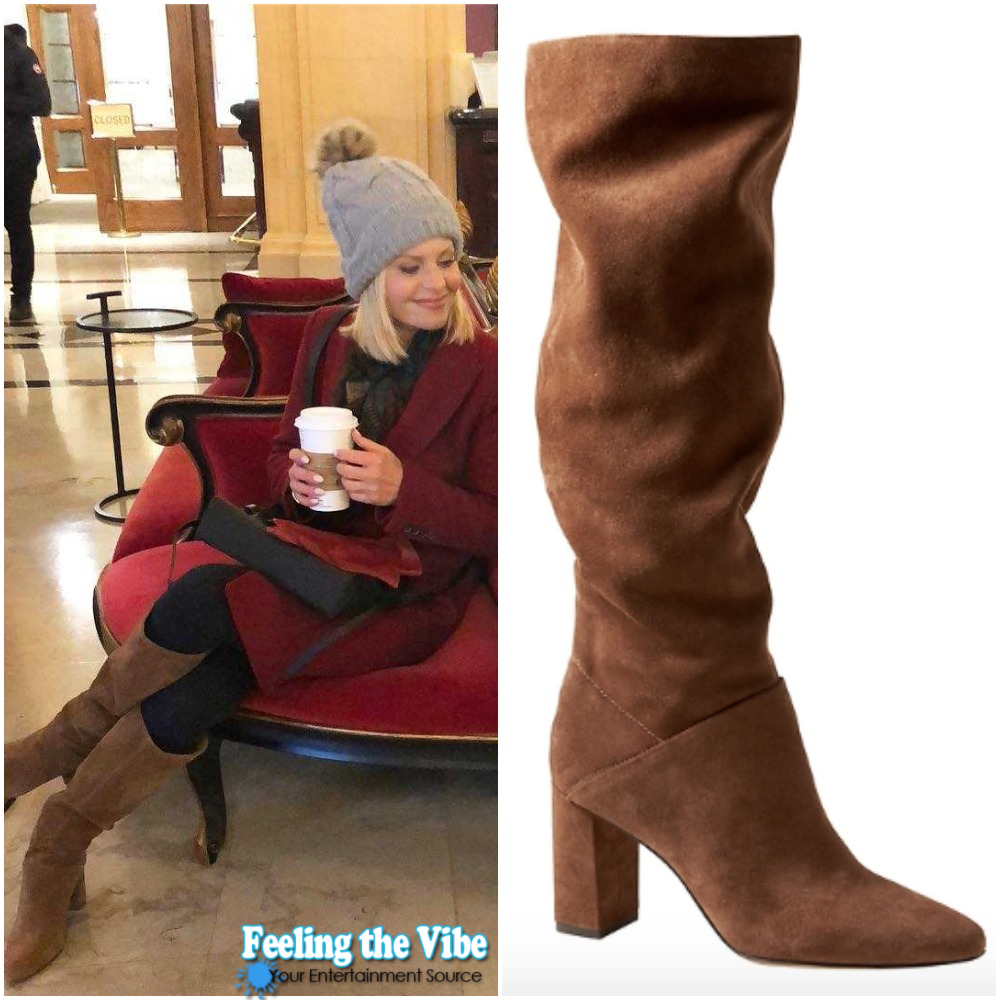 She also got to take home a pair of shoes from set, which can be seen in the behind the scenes photo above. They are available from Banana Republic.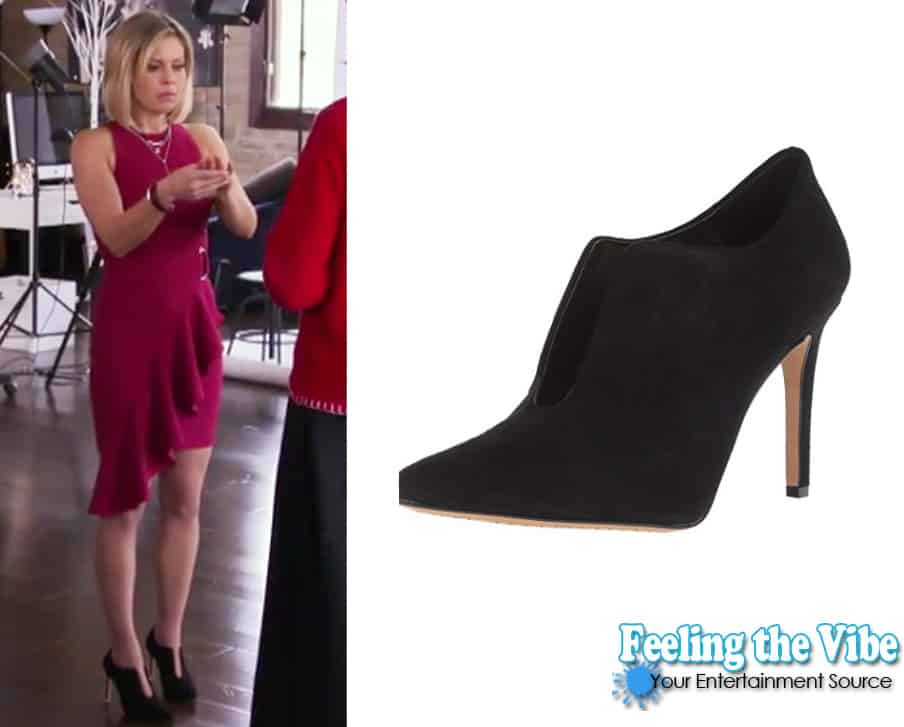 Candace stunned in these versatile Vince Camuto Metseya Suede Split-Vamp Booties in black. They are still available for purchase in a variety of colors on Amazon.com.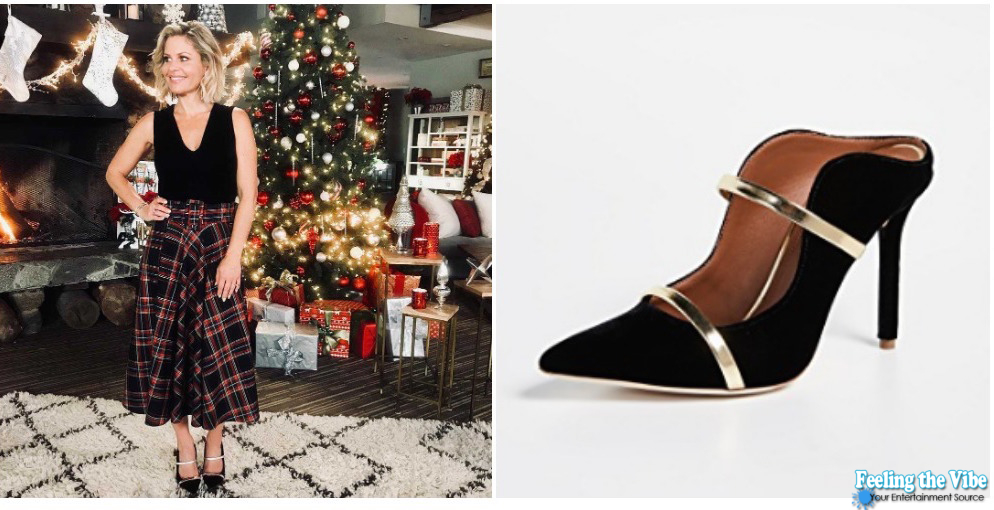 The heels that Candace posed in for this Hallmark Christmas photo above. You can grab those from Malone Souliers. They also come in gold and champagne colors.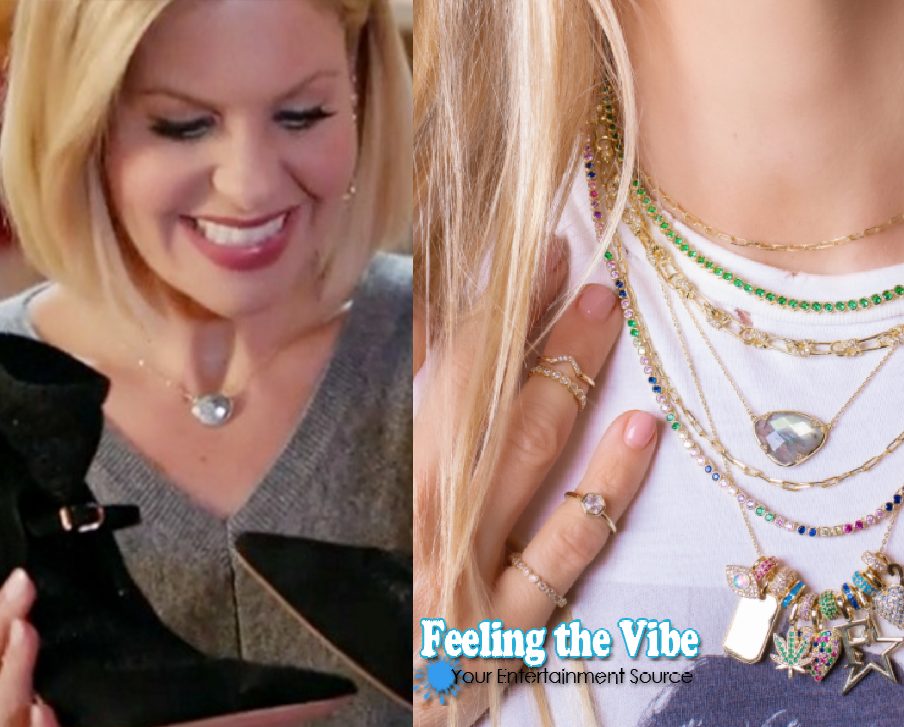 How beautiful is this necklace wore? It's again from Melinda Maria and is called Baby Charina Necklace and is available for purchase on their official website.
---
Join the community for more style guides on Facebook!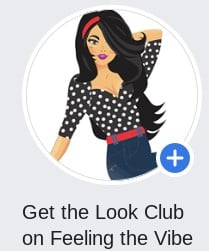 Alright, there you have it – now you can get the exact pieces from Candace's movie, A Shoe Addict's Christmas! Happy shopping!
Kari Highman is a Beauty and Fashion Blogger at Feeling the Vibe Magazine. Otterbein Alum (2017) – English & Psychology. Always learning & creating. Avid fan of mid 2000's TV & pop music. Comments or tips, email kari@feelingthevibe.com