The Golden Globes filled with all things golden. From surprise wins and snubs to courageous fashion choices by your favorite celebrities, the night was definitely one to remember.
Kristin Cavallari who served as an E! channel correspondent during the Globes, made sure to bring her A game. Donning a sheer golden dress, Cavallari made a statement while stepping outside of her comfort zone.
From her makeup to her dress here's how you can attain the look..
Hair:
For Cavallari's look, hair stylist to the stars, Justine Marjan, opted for clip in's by Hidden Crown Hair Extensions. Marjan sealed the hair in the bobby pins and elastics.
Marjan achieved Cavallari's effortless waves with the GHD Soft Curl Iron and she finished off the look with the help of the:
A Detailing Toothbrush
Thermal Creations Blow Dry Balm
Kristin's Makeup:
Ash Kholm was the makeup artist responsible for Cavallari's "bombshell" look and all the key products were by Buxom Cosmetics.
Skin:
Eyes:
Lips:
Dress:
Cavallari was styled by Mimi Cuttrell who has recently been doing a lot of work with the famed Priyanka Chopra. Her dress was a golden Amen Couture gown beaded with crystal embellishments. (See similar style)
While it may be difficult to get your hands on the actual dress, this Forever 21 Dress serves as a fun and affordable dupe.
Keep up with Kristin Cavallari and her company, Uncommon James on the upcoming season of 'Very Cavallari' coming to the E! channel n March 2019.
http://blog.feelingthevibe.com/news/what-you-need-to-know-about-the-very-cavallari-season-2-cast/
Join the community for more style guides on Facebook!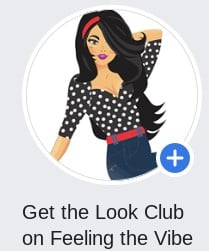 Oriana is a contributor writer for Feeling the Vibe Magazine.  For tips contact Oriana@feelingthevibe.com.