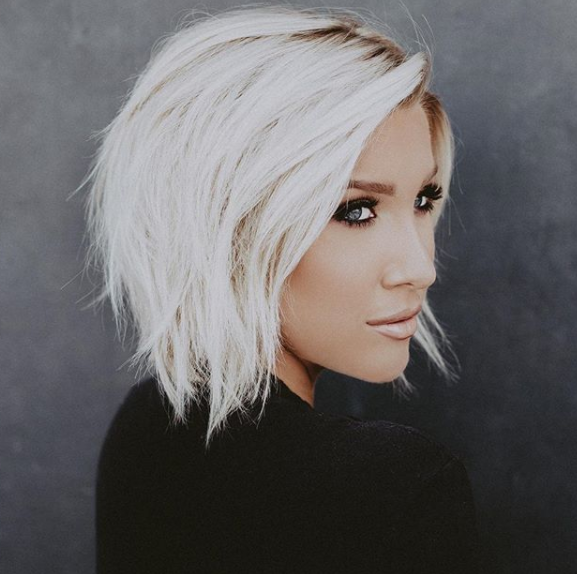 Savannah Chrisley recently uploaded a picture on her Instagram featuring a very bold eye look.
Not only is Savannah Chrisley hilarious on the hit TV show 'Chrisley Knows Best' along with her family, but she's also gorgeous. We've got everything you need, and everything you need to know to get her recent smokey eye look done by Emily Jimison.
Face
Eyes
Lips
Now that you have all the steps and all the products to achieve this purple smokey eye seen on Savannah Chrisley, you can wear it out on your next night out, or even for a bolder statement during the day.
MORE ON SAVANNAH CHRISLEY MAKEUP
Savannah Chrisley Makeup Breakdown – Pretty in Pink
[BEAUTY] Savannah Chrisley Makeup Breakdown for the Oscars 2017
Savannah Chrisley Bronze Makeup Tutorial Uses KKW Beauty Says Makeup Artist, Emily Jimison
Savannah Chrisley Glam Makeup Beauty Breakdown from Makeup Artist