You've seen her questionable working style on Kristin Cavallari's E! Reality show, 'Very Cavallari' but who is Shannon Ford, the spunky social media director for Uncommon James?
Shannon Ford, 28, a resident of Nashville and native of Gilbert, South Carolina has been turning heads since 'Very Cavallari' premiered on July 8th.
Let's get to know this girl a little bit more, shall we?
How old is Shannon?
Shannon Ford is currently 28 years old. Her birthday is November 22, 1993, and yes that means she is a Sagittarius.
Shannon Ford Height
She looks quite tall, you can tell from her long legs. But exactly how tall?
On the Block Agency profile, it lists her as 5'8″.
Shannon Ford Model
According to the Block Agency profile, it appears that Shannon has done some commercial print modeling.
Her stats are below:
Height: 5'8 | Blue Eyes | Red Hair
Bust: 32 | Dress: 2 | Shoes: 8
Shannon Ford & Kyle Long
Shannon was rumored to be dating the Chicago Bears offensive lineman, Kyle Long. In July 2017, Kyle made their relationship Instagram official.
Kyle captioned the photo, "Got tired of eating by myself" with a photo of the couple.
It's not documented exactly when the couple broke up but afterwards, Shannon started dating musician, John Gurney.
Shannon Ford's Family
We can see where Shannon gets her red locks! Her mother, Sharon Kay Ford was photographed with her daughter for an Instagram post.
"I'm so lucky. I LOVE YOU. p.s thank you for "ruining my life" in 6th grade and not letting me dye my hair blonde," she says.
Shannon wished her dad a very happy birthday with an Instagram post.
She said, "61 looks good on you! He doesn't have social media cause he's too busy fixing boats riding Harley's and being the loudest – most cool dad in South Carolina."
Shannon Ford's BFF Taylor
We've seen Taylor on 'Very Cavallari.'
Shannon's BFF got married on May 11th!
In typical Shannon fashion, she captioned the photo "Holy matrimony my tee tee is MARRIED! Yesterday was perfection. I'm so happy and so filled with love and booze. "
Shannon & Ex-Boyfriend, John Gurney
Shannon posted a lot of lovey dovey photos of her ex-boyfriend, John.
She celebrated his 30th birthday with him back in January with a slew of shirtless photos.
Celebrating St. Patty's Day together
Shannon was very much in love and having a great time dating John when she was filming the Very Cavallari reality show on E!.
She said, "I'm definitely going to trick u into dating me for a lot longer."
---
Shannon Ford's New Boyfriend James
She has a new man in her life and his name is James Middleton. He is an online fitness and mind coach according to his official Instagram.
These two love hanging out at the beach together, working on their tans!
They traveled to London together in the summer of 2022.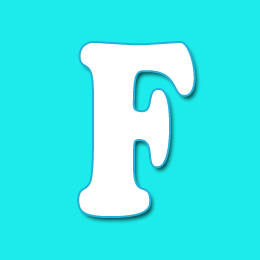 Editor of Feeling the Vibe Magazine. We have all the scoop on the latest celeb news, makeup tutorials, and so much more.