Exclusive: Tim Rozon Interview 2
Tommy Q is back and it's about time we all had a glimpse into what Tim Rozon has been up to since Instant Star. Did you know he's been on tv in a new role as an interviewer and also is working on hitting the big screen? It's all inside plus pictures, videos and more Tim! Plus you can have the chance to see secret exclusives (details below).
Q&A
FTV: We saw you were a recent correspondent for an entertainment news station in Canada. How did it feel being on the other side of the microphone this time? Is it something you'd like to continue doing?
Tim: It's something I had never done before so the challenge of it got me exited. I will say this it's harder than it looks and you need a real confidence, that sometimes I have and sometimes I don't.
FTV: What are you usually found doing on the weekends?
Tim: Watching movies on my couch and eating sushi.
FTV: Are you the type to be adventurous with trying different cuisines? What would you say is the best cuisine and which is the worst?
Tim: Let's say I'm more adventurous now at eating healthy foods!! I always loved eating out before from fine dining to Burger King but I never was conscience of what I was putting in my body, now I am. Listen, one of life's gifts is food, I'm not going to eat chicken breast everyday but I won't eat pizza everyday either.
FTV: We could see you being on a soap opera. Would that be something you want to do?
Tim: If I was in this for the money then yes. Wait…maybe General Hospital…and they would have to bring back the Bo and Billy story line.
FTV: Are you more of a texter or talker on the phone?
Tim: 🙂
FTV: If you're looking to meet some new girls, where would you venture off to?
Tim: What was wrong with the old ones?
FTV: Would you classify yourself as a deep thinker or are you a "jump in head first" type of guy?
Tim: Worry then jump. worry. Then conquer. Then worry about that.
FTV: How would you describe your style and where do you like to shop?
Tim: Jeans and a t-shirt. I shop everywhere.
FTV: What other current projects are you working on?
Tim: A Canadian series called Wild Roses and a guest role on a new American show called The Listener. I also did a film called ST. Roz that should be coming out soon.
FTV: Do you have any meet & greets scheduled for the near future?
Tim: Meet me in the street and we can talk..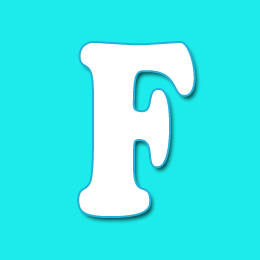 Editor of Feeling the Vibe Magazine.  We have all the scoop on the latest celeb news, makeup tutorials, and so much more.