Shawn Christian Interview – August 2017
Feeling the Vibe favorite, Shawn Christian is back with us for another extraordinary interview. The dynamic actor goes a little deeper with us sharing his life rules, what he learned from a 90 year old superstar, his storyline hopes for his Famous in Love character, and how he feels when fans approach him in public. On the heels of bringing back a second season of 'Famous in Love,' Shawn's calendar is filled with new projects and many new adventures. Read the interview below plus watch some bonus video from our exclusive interview with the one and only Shawn Christian!
You recently saw Tony Bennett in concert. How was the show?
It was amazing! I can't say I was a huge Tony Bennett fan throughout the ages. I definitely respect who he is and what he's done. This guy is 90 and he is out there kicking it. It was a beautiful starlit night. I'd go again. The poetry of the music is astonishing. Those songs have great memories about the simple life and romance.
You also took a tour of Capitol Records this summer. What was that like? What brought you there?
That was very very cool. I had never had a Capitol Records tour. My friend Karen gave me a wonderful inside tour there. When you walk in, you feel the history! You see all the photos on the wall of the wonderful artists that worked in there such as Paul McCartney, Bob Dylan, John Mayer, Beach Boys, the list goes on. Then to see Al Schmitt, who won 20 Grammys was incredible. He is one of the best in the business in the last 5 decades. He worked with Michael Jackson, Celine Dion, Steven Tyler. It was unbelievable! We got to see him sit down and work in his office. When John Mayer comes to LA, this is where he goes to work on his music. When you go to Studio A, that's where all these wonderful artists have been. Frank Sinatra and Dean Martin for example, I saw the piano they worked on. The Lab machine where they cut the records is still there as well! To go see that was mind blowing.
Your son was able to go with you as well.
Yes, he is a musician and producer. To have him get a taste of classical artists and what it takes. This is the engineer room, this is where it all happens. It's not all the glitz, glam and the fame. This is where the real music happens. I could see that his jaw just dropped. They do the Oscar music there. They open up Studio A & Studio B and they have a whole orchestra there live. Then they feed it to the Dolby Center. They aren't actually there under the stage. They are playing from Capitol Records. I saw a video of how they were doing it. It's an incredibly inspiring place to be.
On Days of Our Lives, you played a doctor and on Famous in Love, you play the equivalent of the head of Warner Brothers. How did you feel playing both roles?
I certainly dress nicer as the studio executive in FIL, better wardrobe by far. I have to clean up a little more of course. Honestly, it's not my favorite thing to do. I'd prefer to be a little rough around the edges. That's Shawn though. If I have to run Warner Brothers, I'll take it. If you're making million and billion dollar deals, you have to dress the part.
How did it feel to wear a suit?
I love a good suit! I'm not a big tie person. The tie is a little constricting. However, there's something very sweet about dressing up. Looking good is not a bad thing. I have to add some swagger and style.
What would you like to see happen for your character in a second season of Famous in Love?
Well clearly now I (Shawn's Character) have a son. I'd like to see the repercussions of that unfold and certainly with the Nina character as well. We talked to the writers in our Facebook meetings we would have on Tuesdays when the shows were premiering. They said, "oh no you two will be causing a lot of trouble." Trouble is good!
What is your biggest vice? Get the answer – GET THE ANSWER – SIGN UP FOR BONUS SHAWN Q&A BELOW*
https://www.instagram.com/p/Br-9kQVAeS-/
Where have your travels taken you this summer so far?
I was up in Big Sur recently. It was amazing. I stayed at the Tree Bones Resort. You can stay in a yurt or a group of nests. It's pretty extraordinary. I didn't stay in the nest, but in the yurt. I would say it's kind of glamping. The yurt is beautiful with a bed and hot water. It's luxury camping. It's an exquisite place to stay. It's completely rejuvenating.
Do you do any meditation?
I do, every day in a nice quiet and serene place. Anywhere I go, I take a moment to breath in the environment. I have to quiet my mind because I sort of go on autopilot. I forget to stop and slow down. You need a recharge.
Get the Exclusive Video from Our Shawn Christian Interview – Right in Your Inbox
Sign Up Below!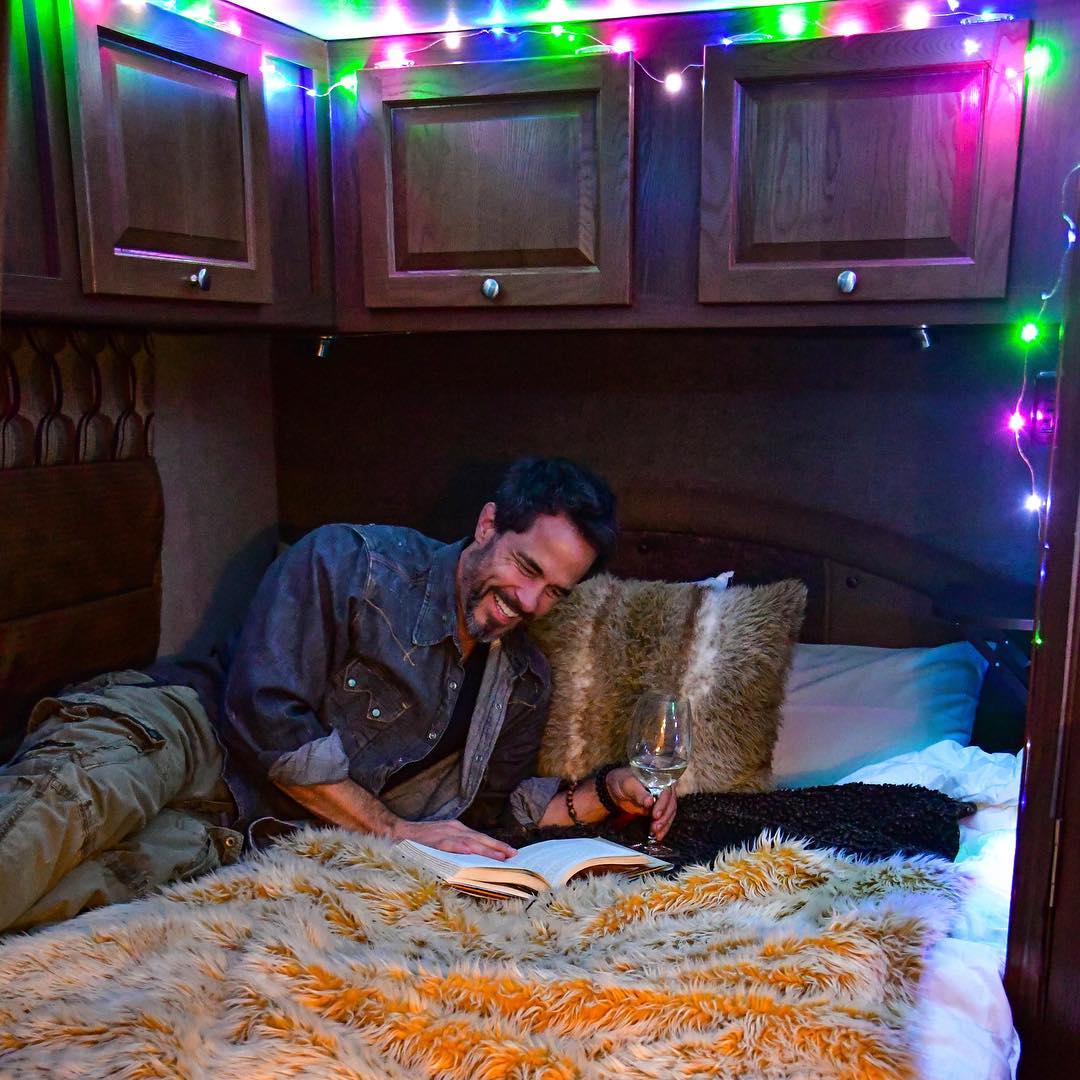 Do you go for massages?
I love massages. I don't have them enough. If I'm in a swanky resort, it feels like it's time to pamper yourself. Then I go and I'm crying. They tell me I'm holding so much tension and I'm like I know, go easier on me. When I was in Romania filming, I got a massage there at this 5 star resort. You think it's going to be relaxing, and this Romanian lady bent my legs back, got on top of me and hammered down with her whole body. I was just bent like a pretzel, but it worked.
Being a gentleman means different things for different people, what do you think being a gentleman means to you?
I think being a gentleman is the simple common courtesies. You open a door for a lady, you let her go into an elevator ahead of you, you let them get out first. I definitely pull the chair out for my lady. I think simple common courtesies are what being a gentleman is really about.
How do you see that definition playing out in your life? GET THE ANSWER – SIGN UP FOR BONUS SHAWN Q&A BELOW*
What gets you up in the morning?
Me! My brain and thoughts. It wakes me up. If I remotely have a thought, I'm up. I will meditate of course and get myself centered. I find myself getting up earlier around 5 or 6am. I sometimes will go to bed at 1am and get up at 6am. It gets a little hard on the skin, makes you look older.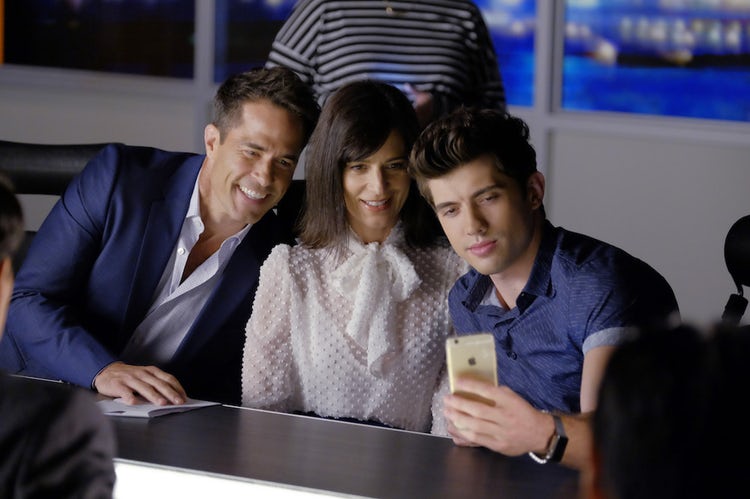 What are your Turn Offs/Turn Ons?
Turn Offs – Rude, mean spirited people. Cruelty really hurts and makes me cringe. People who are insensitive and rude. The way people talk to each other sometimes is crushing. Back to what it is to be a gentleman, I look and say, "where did that go?" The bashing on social media too is like hit and run, just stop. Social media isn't necessarily always 100% the real you. For the most part, it's the best representation of you.
Turn Ons – GET THE ANSWER – SIGN UP FOR BONUS SHAWN Q&A BELOW*
Which qualities do you most look for in a friend?
The biggest quality I look for in a friend is loyalty. Honesty, reliability and resilience through hard times are important as well. Bad times happen to everybody and if you bail when times are tough, you're not really a friend. You need to have that same resilience and stick it out. For all my close friends, I'm there if they need me. These qualities I hold myself to, I hope to find in others.
Would you ever do a reality show?
I wouldn't rule out anything. It's such a wild west in entertainment now. If I had a certain amount of control, and could be a producer on it I would think of it before I let someone in to film my life.
What type of music do you play when you're on a long drive?
Sometimes I just have the music off. Typically, I just allow myself to think. It's when I have some of my most creative thoughts.
What do you think when people come up to you in public when you're out and about?
I love it, it's great! It's wonderful that someone would acknowledge and say hello. It's moving. It's part of the gift of this business. It's not just about throwing myself into this character, but to share it. When you find someone wherever you are, moved by what you do is a good feeling. A big shout out to the fans who come out and say hi. I'm completely grateful. I love it. It's a huge part of why I do what I do.
Please tell us about one of your fan experiences. – GET THE ANSWER – SIGN UP FOR BONUS SHAWN Q&A BELOW*
*Note: If you are using Gmail – please check your promotions tab for the Bonus Q&A email after subscribing *
Sign Up for Bonus Shawn Christian Extras – Straight to Your Inbox!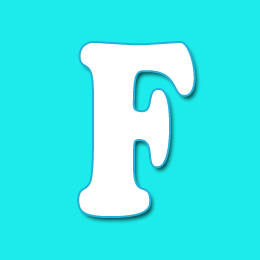 Editor of Feeling the Vibe Magazine.  We have all the scoop on the latest celeb news, makeup tutorials, and so much more.