First, Scott Has Something to Say:
Scott Totten is the incredibly talented musical director of the Beach Boys band touring all over the country and abroad throughout the year. Scott is celebrating his very special 15th anniversary milestone with the Beach Boys Band. We sat down with Scott to help you learn more about the person behind the golden vocals and nimble guitar fingers.
Find out his favorite tv show, what music he is listening to currently, and how the Beach Boys are celebrating a very important milestone in their illustrious career, plus so much more.
Scott Totten's Favorites:
Sport to Watch: Football
Concert Venue: Red Rocks in Denver, Colorado
TV Show: Mad Men (its over)
Vacation Spot: Home
Dinner Food: Pasta
Learn About the Beach Boys Band Members:

Most Talkative: John Cowsill (when he wants to be)
Early Bird: Bruce Johnston
Night Owl: Jeff Foskett
Biggest Jokester: Might be me
Question: You are the musical director of the Beach Boys. Could you tell us what that role entails?
My job is to make sure we play all the right notes, sing all the right words, and end at the same time. It is important to keep everyone on track. I liken it to being a coach on a football team.
Question: A lot has been talked about for the 50th Anniversary of Pet Sounds. How is the band celebrating such a huge milestone?
We are featuring some extra songs from The Pet Sounds album. "Caroline No" is one of the songs we added. We also are utilizing a large screen that sits behind the band throughout the concert displaying many great videos from the coveted Beach Boys vault. We even have a video of Dennis Wilson singing "Do You Wanna Dance" while the band plays the song backing him up.
Question: We know you all tour a lot throughout the year. When you do have some time for a break, how do you keep your voice in shape for going back on the road?
I do at least an hour per day of vocalizing. If we don't have a show, I make sure to do that.
Question: How did you start working with the Beach Boys, what is the story behind this?
It's a long crazy story. A guy I knew told me the Beach Boys were looking for a guitar player. So I tracked them down. I called Capitol Records and sent them my resumé. They called me back and my first gig was on December 28, 2000 subbing for one of the members. Then I became permanent in the band on July 5, 2001.
Question: When did you become the director?
I started as the musical director in 2007.
Question: We saw a little while ago, you and the band were on the TV Land awards. Tell us a little about that and do you have any other tv specials coming up.?
At the TV Land Icon Awards everyone was so nice and the entire event was well organized. They were doing a tribute to John Stamos on that night. It was great fun to see the whole "Full House" cast too.
As far as other TV specials, I don't know of any others coming up.
Question: What are some of your favorite summer activities and sports when you're not with your guitar?
In summer, I'm on tour with the Beach Boys all summer long. So I don't have time for anything else.
Question: What songs are you listening to today?
It's been a few years since I've heard anything new that I really liked. About 5 years ago I got into the Fleet Foxes. They have a Beach Boys type of sound, so that's probably why I like them. Check them out. I really loved the first album.
Question: What do you do to entertain yourselves while on the road traveling from one city to the next?
I like to read or catch up on shows. A lot of the time on the bus we'll watch something either together or alone. I also usually read. I've been reading a lot about orchestra and orchestration, Beethoven's symphonies.
Watch Scott perform one of our favorites: "Ballad of Ole Betsy"

WAIT, do you want to be an FTV Insider and access to the FULL interview with Scott Totten plus more full interviews? It's FREE! Just sign up below and it will be delivered to your email inbox.
If you haven't seen a Beach Boys concert ever or even just this year, you definitely want to catch one as they surf into your town.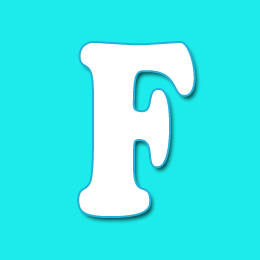 Editor of Feeling the Vibe Magazine. We have all the scoop on the latest celeb news, makeup tutorials, and so much more.