Michael Campion Talks to Feeling the Vibe About How You Can Break Into Show Business, Who He Hangs Out with From the Fuller House Cast, & More!
Congratulations on Season 3 of Fuller House!
Thank you! It will premiere on Netflix on Friday, September 22, 2017!
We've seen Jackson grow so much. Are there any major storylines for Jackson in Season 3?
So many! It's really focused on the kids this time. For the past three episodes I've been filming, it's actually been nothing but Jackson. They gave me a lot more this season. I think season 3 is by far the best season!
Has Jackson changed since season 1? If so, how?
Oh my gosh yes. He's gotten a lot bigger (obviously!). I was little when I first started, I was only 12. He got a lot smarter for sure. He's better with the girls this season and becoming an active member of society.
What is a week like taping Fuller House?
Mondays and Tuesdays are rehearsal days. The executives come in and we do a run through for them. On Wednesdays, it's pre-shoot so we pre-shoot the scenes that day that we will do for the live audience. Thursdays we have the live audience come in, do our scenes in front of them, and are able to get their reactions in. It's a lot of fun because there is so much energy. Our crowd entertainer really pumps them up.
We know you live in Florida for most of the year. Where do you stay in California while taping? – GET THE ANSWER – SIGN UP BELOW FOR BONUS Q&A!
How do you like California, any favorite spots?
It's amazing! It's a lot like Florida. It's like Florida but with mountains. I go to Venice Beach sometimes. I go airsofting a lot. Airsoft is a lot like paintball, but instead of paintballs, it shoots little plastic pellets. This airsofting field I go to is one of the best in the US. A lot of big teams go there and they compete.
How does it feel when you're recognized from the show when you're out and about? – GET THE ANSWER – SIGN UP BELOW FOR BONUS Q&A!
Do any of the acting veterans on the show offer acting advice or tips as you go through the different scripts?
Sometimes Candace will give me advice on how to put emphasis on certain words I have in my lines to make my joke funnier. The person who mainly does that though is my dialogue coach. He helps me with all the jokes, timing, and landing.
What does a dialogue coach do exactly?
In a sitcom, every other thing you say is a joke so there's a lot of rhythm and timing. He works with me on the turnaround, coaches me to stare at my castmate blankly, etc.
How is it working with the creator of Full House & Fuller House, Jeff Franklin?
He's so cool. He's around pretty much everyday for all the run-throughs, shooting, etc. He's your boss but he's your cool boss. You can talk to him about anything, crack jokes, he's just like one of the guys.
Is the beloved golden retriever, Cosmo or Comet Jr Jr still in a lot of the scenes?
Oh yes he's definitely in a lot in season 3. The dog is in more scenes with my younger brother and baby brother on the show than with me. I worked with the dog for some of my scenes this season but I'd love to work with him more.
Who do you stay in touch with during the offseason from the Fuller House cast?
Just recently we all got together for a pool party. Elias was there, Soni, and Isaak. That was cool. I was supposed to hang out with Soni today but plans fell through. So I definitely keep in touch with them.
Where did your travels take you this summer?
I went to Hawaii this summer which was incredible! Besides that, we went to Japan to shoot two episodes of Fuller House.
Do you see yourself as an actor in the future or do you have other plans? – GET THE ANSWER – SIGN UP BELOW FOR BONUS Q&A!
So many kids your age want to get into acting. What type of advice would you give them based on your experience with Fuller House and other projects? – GET THE ANSWER – SIGN UP BELOW FOR BONUS Q&A!
What was your big break before Fuller House?
I go to a church where I was in a lot of their plays. One of the guys that guided me was a big time Broadway director and he asked me if I wanted to be in one of their bigger productions called "The Singing Christmas Trees." That was the next step up from the plays I was doing. It was a show during the Christmas season and sat about 5,000 people a night. The show ran for two weeks and it was Broadway style. It was an absolutely incredible experience.
Speaking of other projects, do you have anything new coming up or any special announcements?
I have a role on a Nickelodeon show that I can't say too much about but I will be announcing when it's out!
*Note: If you are using Gmail – please check your promotions tab for the Bonus Q&A email after subscribing *
Sign Up for Bonus Michael Campion Fun Facts – Straight to Your Inbox!
Are you excited for season 3 of Fuller House? Tweet us and let us know! @feelingthevibe
Catch Michael as Jackson Fuller on season 3 of Fuller House at Netflix – September 22, 2017.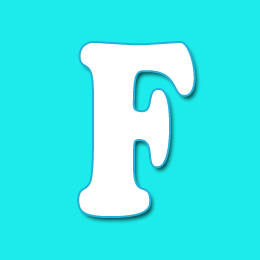 Editor of Feeling the Vibe Magazine. We have all the scoop on the latest celeb news, makeup tutorials, and so much more.