You've seen her act in some of your favorite shows bringing her exuberant personality to the screen.  Amongst her many roles, some of the notable include a stint on Step by Step, a longer tenure with the top rated soap opera, "Days of Our Lives."  We caught up with the one and only Patrika Darbo where she gave us an inside look at her TV role experiences, tips and tricks to memorizing lines on very intense jobs such as being in a soap opera and we uncover what she is currently working on.  Read all about it below. 
Many of our readers grew up watching shows like Step by Step.  We know you were on a few episodes of that show.  What was that experience like?  How did you get that role?
I had done a film called Daddy's Dyin', Who's Got The Will? and was put under contract at ABC. Shortly thereafter Miller/Boyett hired me for a new sitcom called for Step By Step. I did the whole first season of the show, playing the role of Suzanne Somer's character's sister.  Peggy Rea, who played our mom and I suspected we would not be back for the second season as the producers were really working on the kids' story lines.  We were right.  One day I walked into the beauty salon located in the renovated garage off the kitchen, and I never came back.
What is your best memory of working on Step by Step?
I would have to say, getting to work with Patrick Duffy and Suzanne Somers.  They were huge TV stars at the time and they were a pleasure to work with everyday.
When did you know you wanted to become an actress?  How did that come about?
My mom said I came out of the womb acting.  I participated in acting in Girl Scouts, church, school and college.  When you work in theater, you often wear multiple hats besides that as an actor.  I ended up but sewing costumes, building sets, lighting the stage and everything and anything. I learned it all.
If you weren't acting today, what would you be doing?
Lordy, I don't even want to think about that.  Early on, I was a credit manager for over 20 years and only acting part time.  Even if I hadn't become a full-time professional actress, I would be doing it part-time and probably holding down that credit manager job.
Tell us something that most people don't know about you.
I'm adopted.
We know that you were on Days of Our Lives.  We saw a picture of you with Eric Martsolf who we have interviewed before.  What is it like working on a soap opera vs working on a TV sitcom?
Oh, I thought you were going to ask what it's like playing with Eric!!!  He is lovely.  Soap Operas are tough because there is a lot of memorizing.  Actors on soaps are virtually doing a movie script a day and there are not a lot of do-overs so you have to get your lines and blocking right.  Sitcoms are a different beast altogether.  On a sit-com, you get a script on Monday and they block you.  On Tuesday you get a new script and they block you again and rehearse you.  The same things happen on Wednesday and Thursday.  Then, Friday is tape day.  You come in to rehearse, go to hair and make-up, do a camera block and start taping.  Finally, they bring in an audience and they tape the same show again. You then have dinner, hair and makeup touch-ups and new notes with new script pages for the second show in front of the audience.  At this second show the producers and writers will surely give you even more notes and changes.  As you can see, there is a lot to taping a sit-com.
Did you watch soap operas?  If so, which ones?
Dark Shadows was really the only soap opera I watched when I was younger.
What is your best memory of working on Days of Our Lives?
As a plus sized woman, my best memory was being accepted by the audience, the cast and my darling friend and stage husband, Kevin Spirtas.  Kevin and I had such fun together.  Ken Corday, the producer and the writers gave me a wonderful character to play and they are still letting me come in from time to time to bring Nancy to life.
What is the toughest part of being on a soap opera?
I would have to say it is all the memorizing and how fast we have to shoot.
What interests and hobbies do you have outside of acting?
I love playing golf, reading, sewing and hanging out with my husband and friends because I have always been a very social person.  I also spend a lot of time participating in animal rescue and charities helping our veterans and children.
We see you're in a new show coming up.  Could you tell us a little bit more about it and what your role is?
I'm working on the Emmy winning internet series, The Bay.  I play Mickey,  a local restaurant owner where everyone comes.  I recently lost one son to a car accident and the other one is facing jail time.  I can't say too much more about the storyline.  I also just did a film for director, Michael Feifer called Stolen from the Cradle and I have an American Dad episode airing soon.
What do you think of the social media trend and the way in which actors interact with their fans?  Have you embraced it?
I have embraced it but I'm not sure what I'm doing some of the time.  I have to say that I am having a great time learning about social media.  I'm on FB, Instagram and I tweet and re-tweet.  I just found I Go Live, so we'll see what happens with that.
What type of music do you like?
I love Country.  And as an actor, I love all the Broadway musicals and I do love the oldies…Elvis, The Beatles and Michael!
Do you play any musical instruments?
Yes, I am very accomplished at one instrument…The Spoons!
What type of advice would you give to young people wanting to break into the acting world?
First and foremost, get your education.  It's a tough business.  You have to know how to read, have a extensive vocabulary and have another job that pays the bills until you make it.  If it's your dream, go for it.  It is hard work, but if it's in your soul, go for it.
What types of tips and tricks do you use to memorize your lines?
I read them over and over and over and over.  I also like to write down the words and then I own them.
How do you de-stress?
I love playing golf and going to Burke Williams Spa for a soak, steam and massage.  Sometimes just a long walk with my dog can help me de-stress.  Also just knowing I'm healthy, have great friends, family and a supportive husband keeps me from stressing out.
What is your favorite TV show right now?
I love Blue Bloods, Grey's Anatomy, Scandal and The Walking Dead.  Although with The Walking Dead, I have to watch it with my finger on the remote to fast forward through the really scary or brutal parts.
Do you have any other upcoming projects you'd like to tell our readers about?
As I already stated, I was lucky enough to do a voice on American Dad and I shot a film called Stolen From The Cradle.  I'm not sure when American Dad will air or when Stolen From The Cradle will be released.  I also just got nominated as Co-Governor for the Performers at the Television Academy.  My Co-Governor is Lily Tomlin so I am excited to work with Lily and get to know her better.
How can people find and connect with you online?
I'm on Facebook, Patrika Darbo. Instagram as Patrika Darbo and you can tweet me @patrikadarbo.  I don't have the messenger app, but if you FB and leave a message I always answer.
If you purchase an independently reviewed product or service through a link on our website, Feeling the Vibe may receive an affiliate commission.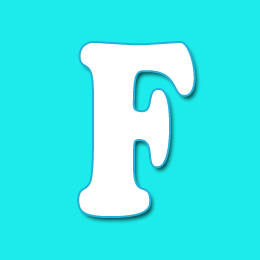 Editor of Feeling the Vibe Magazine.  We have all the scoop on the latest celeb news, makeup tutorials, and so much more.