Mother to the most adorable dog on the internet, Norbert (with 1.6 million + followers) and new mom to the sweet Parker Rose, Julie Steines took some time out of her super busy schedule talk to us about how she keeps her skin looking runway ready. (Yep, she has walked the runway, not once, but twice!) Her clear complexion and youthful appearance stand out to all her follow her.
Would you like to know what her skincare routine looks like, or perhaps you want to know which makeup products she prefers? Well we have all that below, just for you, plus get an inside look at Norbert's brand new book!
Beauty Q&A with Julie Steines
You have such smooth and clear skin, what is your skincare routine like?
Thank you! I am blessed to have good genes but I also work to keep a fresh face by using natural products whenever possible and a consistent routine. My skincare starts on the inside which means drinking lots of water, herbal tea, and maintaining a healthy diet.
In the morning I cleanse my face in the shower and 3 times a week I use a Clairsonic on my face and neck. Instead of body lotion, I use organic coconut oil in the shower (I also use this for makeup remover and in lieu of shaving cream). I always pat my skin dry and then apply a 'splurge product' called SkinCeuticals CE Ferulic antioxidant. I follow that with MyChelle Supreme Polypeptide Cream and then a CC cream by Juice Beauty. I don't wear makeup on a daily basis except for under eye concealer.
In the evening, I always always always wash my face and neck before bed. Then I apply either MyChelle night cream or retinal cream. I also dab Vitamin E oil (here's a similar one!) all around my eyes and put Alba un-petroleum jelly on my lips.
I recently started getting a facial once each month which is great for exfoliating and re-hydrating.
What kind of face soap do you like to use?
I cleanse my face with MyChelle Creamy Pumpkin Cleanser for dry skin.
Do you use a moisturizer / SPF daily?
I have used sunscreen daily since I was about thirteen years old. Today I love Juice Beauty CC Cream because it has high quality ingredients, is pretty affordable and protects with mineral SPF 30.
What's your go to lipstick?
I don't wear lipstick but I do wear gloss and organic lip balm. I like Burt's Bees products.
Your eyes really pop! How do you achieve this? What kind of colors do you use for your hazel eyes?
I don't wear much eye make-up, but if a put on liner, I like using dark brown or deep green. The brand is Mineral Fusion.
Do you use false lashes or do you have extensions on?
I don't wear eyelash extensions. I'll put on false lashes if I have a red carpet event or sometimes for television appearances. On a daily basis, I don't use mascara but might curl my lashes. If I'm going out and do want to plump up my lashes, I use Mineral Fusion waterproof mascara.
What's your favorite self tanning product?
I have fair skin but once in a while it is nice to get a bronzed look. I work with a professional spray tan artist who uses an airbrush to apply an organic tanning product by Vita Liberata. (Here's something similar) I don't trust myself with tanning lotion!
What are a few tips that you've learned from the makeup pros on Home & Family?
I've learned so much from the experts on Home & Family. Sophie Uliano has introduced me to a variety of beauty products that I might have never otherwise discovered such as coconut oil toothpaste. Kym Douglas has taught me some great tips and tricks too, such as using smashed up mint leaves to lessen dark under eye circles.
What are your favorite stores to shop at for clothing?
My wardrobe is simple. I do most of my shopping on-line. I love Paige Jeans, 100% cotton tees and low-cut boots. With a new baby, I am very active so comfortable shoes are a must! Dr. Scholls makes some cute sneaks. For clothing items that are dressier I like Club Monaco, Anthropologie, Rebecca Taylor and Bloomingdales.
What kind of shampoo/conditioner do you use? Your hair always looks nice and shiny!
For my hair I use Aveda Invati shampoo and conditioner. Most days I just let my hair air dry and don't put product in it. If I have an event or its date night, I like to add a few curls. My husband got me a super-great Dyson hair dryer for Mother's Day. I think Norbert uses it more than I do!
Norbert Fashion – where do you shop for clothing for Norbert?
I get clothes for Norbert at a variety of places from online pet stores, Amazon, pet boutiques and even Build-A-Bear. Now that we live in Los Angeles, Norb doesn't wear clothing on a daily basis, only for cute photo opps. When we lived in Massachusetts he used to wear vests and sweaters for warmth.
Baby Fashion – where do you like to shop for your baby girl Parker Rose?
For Parker I love a brand called Kickee Pants because they have baby clothes made of Bamboo & Spandex. They are super soft and stretchy making them comfy and easy to put on. She also has a lot of onesies by Burt's Bees that are soft, organic and affordable.
Norbert's Little Lessons for a Big Life
Co-written by Julie and her mother, Virginia Freyermuth with photographs by Home and Family's Mark Steines, this book is filled with adorable life lessons from the cutest dog, Norbert. The big life book is full of outstanding photos accompanied by little messages of how to spread smiles, inspire kindness, and bring comfort to those in need.
This book is available on Amazon and in retail book stores.
Related! [Julie Steines Interview with Social Media Sensation & Therapy Dog, Norbert]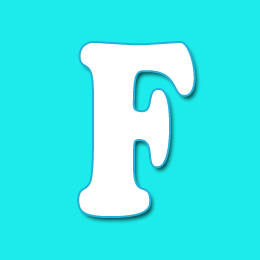 Editor of Feeling the Vibe Magazine. We have all the scoop on the latest celeb news, makeup tutorials, and so much more.