Introducing one of the most lovable dogs, all of three pounds, the little therapy dog known as Norbert. Norbert and his lovely mom, Julie Steines have been spreading smiles and love to so many people as they visit patients at local hospitals.
Norbert and Julie were actually invited to walk in the Anthony Rubio fashion show at New York Fashion Week 2016. Yes, this was for pet fashions! We had the awesome opportunity to meet with the gracious Julie and her adorable fur baby Norbert in the heart of Times Square. Find out how Julie and Norbert gained recognition and popularity, see an inside look at New York Fashion Week from Julie and more about about this little therapy dog, Norbert!
Watch Julie and Norbert Introduce their Interview on FeelingtheVibe.com

Norbert's favorites:
Toy to play with: Stinky socks
Activity: Making people smile
Best dog friend: Fred of course, the golden retriever (his fur brother belonging to TV personality Mark Steines)
Treat: He will eat anything. His favorite is little pieces of organic salt free turkey
Singer: Taylor Swift
Julie's Favorites:
TV Show: My husband's show (Mark Steines), "Home & Family" & "Big Bang Theory"
Book: Norbert's book series and Dr. Seuss's Oh, The Places You'll Go!
Food to cook: Any type of breakfast food. I actually make 6 different breakfasts for our household in the mornings because of different tastes and allergies.
Breakfast: Hot cereal that I make into a pancake (my own concoction)
Vacation spot: Maine, my family has been going there for many years
Singer: I like pretty much anything. I love '60s music!
This or That
iPhone or Android: iPhone
Ocean or Pool: Ocean, I like nature
Hotel or Camping: Hotel
Chocolate or Vanilla: Chocolate
Breakfast or Dinner: Dinner
Early bird or Night owl: Super early bird (Norbert too)
Texting or Talking: I want to say talking but I probably text more
Questions:
You were invited to Fashion Week in NYC for the first time! How would you describe the experience?
I would say it is terrifying and exhilarating. It took a lot of courage for me personally because I have always been more reserved and introverted. Since I married Mark Steines (co-host of "Home & Family"), he has helped me challenge myself. It wasn't just walking a runway for me, it was about overcoming a fear and stepping outside of my comfort zone. I was happy to hold Norbert, he actually felt like my little security blanket and got me through.
How would you describe your own fashion sense/style?
My fashion sense day to day is definitely casual. I am a jeans and t-shirt kind of girl. However, at the same time I have to be able to glam it up for the red carpet. I am very lucky that I have people help me do that. (laughs)
You've been in NYC before. How would you compare it to LA?
New York has great energy and it's definitely faster pace. LA is more of our vibe/style.
It's a bit more zen being by the ocean.
Norbert had an outfit in the runway show by Anthony Rubio. What do you think of fashion for pets?
I can only speak for Norbert but he's not actually super comfortable in clothing. Sometimes he really needs it though, especially when he lived in New England to stay warm. We do a lot of things on social media where he wears a hat, or a bowtie and he doesn't mind that. In the runway show, it was really cool because he wore a harness that looked exactly like my dress. They are going to give it to us and we will auction it off for charity.
You were sitting front row in the fashion show. Did anything stand out?
I liked everything! I felt so alive and stunned by all the pieces.
You grew up in Massachusetts. Were you there your whole life?
I was there until I went to college. I've moved to many different places since then.
Did you always love dogs?
I definitely love animals. Norbert is my first dog. I never had one growing up.
I looked for one for quite a while. Once I experienced the magic and loyalty of
them, especially Norbert, it changed my life.
How did he become a therapy dog?
We lived in Boston at the time I adopted him. We visited a local store and a woman said to us that Norbert would make a great therapy dog. I didn't even know what that was at the time. His first book is actually about finding your unique gift. We knew we had to volunteer and bring joy to people. I knew Norbert was very special when I got him. As soon as he turned 1, he passed all the tests and became a therapy dog.
What does Norbert think of FeelingtheVibe.com?

Who does Norbert visit?
We visit people of all ages in a variety of places. Our primary place now
is the Children's Hospital of Los Angeles. They have an incredible therapy dog
program. There are over 100 dogs in it. It's an honor to be part of their program.
What is something (besides Norbert) that you can't leave home without?
I usually have a water bottle with me wherever I go.
We saw you on Home & Family as a guest. How did all that come about?
One of the producers sent me an email asking if I wanted to be on the show. I lived out in Massachusetts at the time but I just flew out there and it really changed my life.
We know you recently got married in a pop up wedding to the host of "Home & Family," Mark Steines. Congratulations! How are you enjoying married life?
It's fantastic, exactly the way I always pictured it to be. It's fun, easy, we laugh all the time. We have excellent communication. I had complete certainty when we got married, it was an absolute yes for me. I moved to California about 6 weeks after I met him. My parents were really supportive as well.
We know Mark has a dog named Fred. How are he and Norbert getting along?
Surprisingly, Norbert actually bosses Fred around. Fred is a golden retriever, and by nature they are just super sweet, loving, and gentle. These two are definitely united by food. If I get a bag of treats out, they pop up immediately. They are such a fun duo.
A photo posted by NORBERT (@norbertthedog) on
If you weren't working with Norbert, what type of work do you think you'd be doing?
That's a great question. I think it would be some creative type of work either in the arts or writing. I feel my mom, Dr. Virigina Freyermuth, who is also my partner of the business we created together, Polly Parker Press, is a creative genius.She is a huge part of why we are even here. We work very closely together.
What is coming up for Norbert next?
I never quite know what's coming up. One email could change everything. His plush toy just came out which is amazing. For every toy purchased, one plush is donated to Toys for Tots. We are looking at a greeting card line.
If someone is visiting California, where would you tell them to go first?
San Diego is beautiful. I also love the wine country and the vineyards. That's more up north.
I took a trip there with Mark and it was just unbelievable. (Norbert came with us too!)
You have a day off, what can you be found doing?
Mark and I like to watch movies and drink wine. We really are homebodies so our favorite thing is a movie, the boys, and chardonnay on the couch.
For More on Julie & Norbert:
Follow Norbert at Instagram.com/norbertthedog
Follow Julie at Instagram.com/AuthorJulie
Visit the Norberthood and get the adorable plush toy!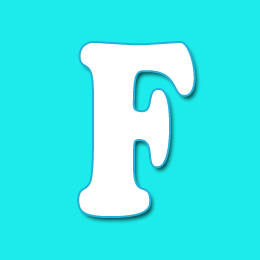 Editor of Feeling the Vibe Magazine. We have all the scoop on the latest celeb news, makeup tutorials, and so much more.