John Cowsill Takes On New York City
By, Kristen & Diana
On a recent tour stop with the Beach Boys we were able to catch up with John Cowsill as he made his way back to a city that is very much a part of his heart. It's where he spent those oh so impressionable teenage years. John hasn't missed a beat and it looked as though he has been living here all these years rather than across country on the other coast. Now, we are talking about John Cowsill, so to say he blended in would not be true. He just always stands out with his magnetizing personality. His vivacious nature and high energy will always keep you on your toes and with a smile on your face from his what we would like to now call Cowsillisms.*
*Definition Break*
Cowsillisms – Something only one of the Cowsills can create, with their energetic loving nature, just like on stage, when they speak or act, people listen.
It was a rather early start to our little New York City adventure on that Tuesday last month (August). Since John had to leave for the venue around noon that day we knew it would be a breakfast journey, well at least for breakfast time. We met outside around Grand Central Station, and there was John sporting a "More Cowsill" t-shirt. Now we had been seeing this logo here and there on the Internet and thought it was just apropos for John to be wearing that. Sitting in a city of a lot of hustle and bustle, we were glad to be able to find him rather
easily. Since we were on foot it seemed like the right choice to check out Bryant Park for our first stop on this beautiful summer day for a short photo shoot. The city at just about any hour is pretty busy, and this day was not any different. We made our way through the maze of people and wow John definitely has the New York walk* down. The park had its usual businesspeople enjoying an early lunch or perhaps a late breakfast, with other tourists moving about. We found a few spots to get some nice pictures.
*Definition Break*
New York Walk – Characterized by a quick and knowledgeable movement through large crowds of people
On we went to move a bit west and uptown to the heart of New York City in Times Square. You know when you're approaching this hubbub as the lights and traffic/crowds seem to just increase. That didn't stop us though, we found a few spots and John just looked right at home as he graced Times Square with his presence. The usual spot for picture opportunities was taken over by some type of big crowd so we innovated and found some other great spots. It was nearing noon and we knew John had to get over to the concert venue so we had to finish up our picture adventure. Seeing New York in the John Cowsill way is definitely fun and a great way to check out the city. We know you'll have a blast checking out the pictures and getting to know this multi-talented musician even more.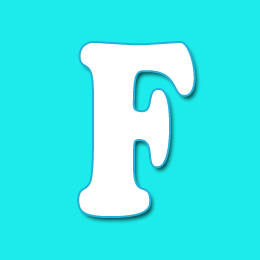 Editor of Feeling the Vibe Magazine.  We have all the scoop on the latest celeb news, makeup tutorials, and so much more.