Exclusive Jesse McCartney Interview
Feeling the Vibe Magazine
June 2009
You hear the name Jesse McCartney and you might immediately think "Beautiful Soul" or if you're perhaps a newer fan, "Leavin" will come to mind. No matter what, Jesse's name is pretty much synonymous with pop music and now R&B. Jesse's fans have grown up with him and for those with him from the start they will know he was in theater with a musical family moving on to television and now a popular recording artist. He hasn't stopped there, this artist is an award winning songwriter and comfortably moving into what he calls "an upswing" in his career.
Feeling the Vibe caught up with Jesse on his tour as he travels around the country with the New Kids on the Block. Find out the story behind the wildly popular "Oxygen" performance, how he feels about touring with the New Kids, and if he has any pre-show routines. Dive in and find out about this pop / R&B artist whose Departure : Recharged album/tour is tearing up the music scene.
You've grown up in the spotlight from your early days on stage to being a solo artist. Do you feel you have changed and how?
My solo career has been interesting. I was signed when I was 15 or 16 and did Beautiful Soul. My debut single was from the pop genre, had a more rhythmic sound. Departure came out about a year ago and then about three months ago, Departure-Recharged came out. A lot of producers I know out in California worked with me on it. I was able to get the sounds crystallized. It has a lot of soul and R&B sound, something I grew up on. I wanted to show everyone the music from my past. My career has definitely had its ups and downs but recently I feel it's been on an upswing the last few months.
When you perform with the NKOTB do you travel on their tour bus with them? Do they give you any advice?
I haven't been with them too long yet, this is only my fifth or sixth show with the guys. We're just working together, working out all the kinks. I travel with my band and crew and they travel with theirs. They are all cool guys, super humble. I didn't even talk to all the guys until probably the fourth show.  They've been in the business for so long.
Do you have equal amount of time on stage?
No, I actually do a 30-40 minute set and the NKOTB have a lot more material.
Oh from their earlier days?
Yes, definitely from their earlier days, a lot of material from them. The crowd is very nostalgic, with people who followed them back in probably 1990.
Do you have any pre-show routines before a performance?
Nothing crazy. We do our vocal warm ups, myself and my two back up singers. Then we all say a prayer with the crew. Everyone says a few words right before a show.
Where did the idea come from for "Oxygen"? How do you decide on the girl you will sing to?
A concert shouldn't be just about singing songs but making a production out of it. So we came up with "Oxygen" and decided to lengthen and stretch out the song. We wanted to make it fun for the crowd and decided to add in some audience participation. Then at one point in the song I just stop singing and look out at the audience to pick someone out. It's never pre-planned, just on the spot, definitely.
How do you decide on the girl you will sing to?
I'm always looking out at everyone. I can choose someone based on their energy. Sometimes I pick the most outgoing and at times I'll choose a girl who seems really shy. It depends, but I really like to see the girl's reaction to being chosen.
Be sure to catch Jesse McCartney on tour all summer!  You'll be glad you did!! 
For some of Jesse's upcoming 2009 tour dates, please look below:
Jun 18 Uncasville, CT Mohegan Sun
Jun 19 Boston, MA Comcast Center
Jun 21 Toronto, ONT Molson Amphitheatre
Jun 23 Cleveland, OH Blossom Music Center
Jun 25 Detroit, MI DTE Energy Music Theater
Jun 26 Chicago, IL First Midwest Bank Amphitheatre
Jun 27 Cincinnati, OH Riverbend Music Center
Jun 28 Indianapolis, IN Verizon Amphitheatre
July 1 Maryland Heights, MT Verizon Wireless Amphitheatre
July 2 Memphis, TN Mud Island Amphitheatre
July 3 Park City, KS Hartman Arena
July 7 Auburn, WA White River Amphitheatre
July 9 Concord, CA Sleep Train Pavilion
July 10 Irvine, CA Verizon Wireless Amphitheatre
July 12 Phoenix, AZ Dodge Theatre
July 14 Louisville, KY Six Flags
July 15 Eureka, MT Six Flags
July 16 Gurnee, IL Six Flags
July 17 Marne, MI Berlin Fair Raceway
Aug 1 Baton Rouge, LA Dixie Landin Theme Park
Listen to samples of Jesse's songs from his 'Departure Recharged' album…
Buy "Body Language
" now or get the whole album Departure "Recharged"
.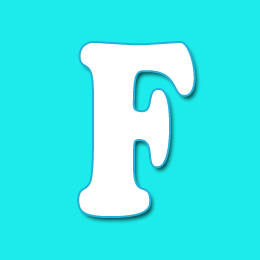 Editor of Feeling the Vibe Magazine.  We have all the scoop on the latest celeb news, makeup tutorials, and so much more.