Jess Conte's mom is a star in her own right. The ConTeam fans just love this mama bear. Janine Bauer flew out to America recently to visit her daughter and son-in-law, Gabriel on their #AnotherDayAnotherTour stops in Florida.
She was only in the states for a few days and had to take 5 flights to get back to Australia, yes 5! After getting back home, Janine jumped on to Instagram to go "Live" for the very first time. Lots of the ConTeam started pouring in the room and Janine stayed on for around 45 minutes talking to everyone. So sweet!
https://www.instagram.com/p/Ban-KZqh3Sl/?taken-by=janine_bauer
Here is a rundown of what you might have missed:
Why didn't Jess's mom stay in the US for a longer time?
Janine told everyone that she would have loved to stay with her family in the states longer but was unable to due to a new job she is starting. Janine, her husband Russ, and young son Toby all had to move to a new area of Australia from Bisbane so Janine could start a new job.
True or False: Australia Tour?
So…true. As Jess and Gabe embarked on their very first tour in America, Janine said that the duo is strongly considering touring in Australia next. Good news for the aussies!
Love at First Sight
This one isn't about Gabe and Jess, but instead Janine's love story. Janine told the sweet story of how she and her husband met. Fans asked, "was it love at first sight?" She said yes. They literally bumped into each other and it all started from there. After the chance encounter, Janine begged her friend to formally introduce her to Russ. The relationship began when he asked her to be his date to their friend's wedding. Only a couple months later in May, they were married!
https://www.instagram.com/p/BatOOymB54Y/?taken-by=janine_bauer
Gabriel's Proposal
Fans were asking when she found out that Gabriel proposed to Jess. Gabriel was super polite and actually asked her parents' permission to marry their daughter. Aww! Janine said she knew about it for quite a while before Jess knew.
It All Happened so Fast
Fans asked if it feels weird to have a famous daughter. She said it does, and that it just all started happening so quickly. Janine never thought this would all happen but is so happy for Jess and said she always let her children make their own decisions.
Young Jess & Sarah Story
Janine said one funny story that came to her about her two daughters when they were little was one time they played Hide & Go Seek. Jess's older sister Sarah hid Jess in the dryer! She doesn't know how she even got her in there.
Don't worry if you missed Janine's first "live." She plans on doing more of them and possibly will show Jess's baby pictures on the next one (per Jess's permission!)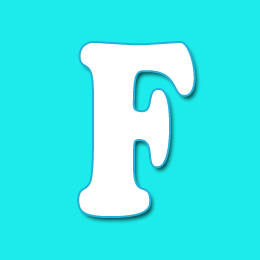 Editor of Feeling the Vibe Magazine.  We have all the scoop on the latest celeb news, makeup tutorials, and so much more.