Mark Steines is a name many are familiar with as he is a well-known television personality. He was the dynamic host of Entertainment Tonight for a number of years and now he is the co-host of Hallmark's "Home and Family." If you haven't heard of this show, you should definitely take some time to watch it. The show is filled with segments on topics like cooking, fashion, DIY projects, arts, celebrity news, and more. Before you check out the show, you should definitely get to know one of the main faces of this show, Mark Steines. This charismatic and energetic co-host met with us for an exclusive one-on-one interview. Find out how Mark became the co-host of "Home and Family," how he is connected to the therapy dog inducing smiles to hundreds of thousands, Norbert, the advice he gives his two adolescent sons and so much more. Now presenting Mark Steines.
Favorites
Movie – Shawshank Redemption (get yours)
Season – Spring
Vacation Spot – Hawaii
Type of music – Many different styles, hip hop, country, 60s and so many more.
Food to cook – I am a grilling guy
Dessert – Frozen Snickers bar – very cold
Game Show – The Match Game (get yours)
This or That
In front of the camera or behind it – Behind it
Camping or hotel – Hotel
Classic tv sitcom or current tv sitcom – Classic tv sitcoms
Beatles or Beach Boys – Beach Boys (get yours)
Texting or Talking – Talking
What first comes to mind when you hear:
Debbie Matenopolous – My buddy, love her! She is spot on, on point everyday.
Woody Fraser – Old Man in the Sea, He's wise, very charismatic
Home and Family – My soul, my wheelhouse, it's who I am
Kym Douglas – Yin to my yang, we have such a great time, I adore that woman
Fred – My boy, cuddly Fred
Norbert – Spirit animal, he's just special, he's here for a reason.
We heard you were recently in a movie. Have you been in one before? What was it like?
Yes, in a couple movies actually. I studied acting and I thought I was going to go down that road. My first role which got me into the union was "Nixon." Oliver Stone cast me in that. I had the very first speaking line in the movie. You don't see me per se because of the way they edited it. That's where I got my SAG card.
The new Hallmark movie is titled "Rose Parade – The New Year" right now and is supposed to air on New Year's Eve Day on Hallmark. It took a day to film my part. I will actually be hosting the real Rose Parade with Leeza Gibbons so we both host it in the movie. I played myself. Leeza makes me nervous, she is so good. We never worked together. She worked at Entertainment Tonight, we were like ships in the night. Then she had her own show, but we didn't work together. I've interviewed her several times and she was actually at my wedding.
I did a segment up there in Canada too about fall colors for "Home and Family."
You grew up in the Midwest, how would you compare it to life on the west coast?
Growing up in the midwest, is different from Los Angeles. Where I grew up there were a lot of two lane roads. Here it is just concrete and freeways. In Iowa there are open fields of snow, plush, and green. It is a simpler life out there that I sometimes just yearn for, but there are more opportunities out in Los Angeles.
Do you have any siblings, or are you an only child?
I have a brother, he's 2 ½ years older. He's back in Iowa. Everyone is actually back in Iowa. My mom is back there. I have a niece and nephew out there too. My niece just moved out here to California, she's a teacher.
How did you find out about Home and Family and how did you become the co-host?
In the latter part of my time at Entertainment Tonight, I was doing a Hugh Jackman set visit for Les Miserables. My manager asked me if I knew Woody Fraser. I recognized that name right away. We ended up having lunch and talked nonstop for four hours straight. He was looking for a host for his show, "Home and Family." At the end of our dinner Woody said "Yes, I think you can keep a two hour show going." That's how it started out.
Are you involved in the creation of the day to day show as far as the types of segments on "Home and Family" ? How so?
I'm not really involved in the creation, there are many talented people far more qualified to do this. They take care of this and we produce 60 segments per week. There are times where we contribute too. We bring our talents, mine is photography. I believe today with everyone with camera phones, they would love to learn how to take photos. It's my mission to show people how to master their camera and take beautiful photographs in many different settings.
We love seeing the photos of Norbert and Fred. How is Fred adjusting to his new fur brother? Norbert always has a ton of energy and Fred is almost not even seeing Norbert because he's so much bigger. They love to greet me at the door. Norbert is always first to the door and then Fred eventually gets there but he slides on the wood floors so it slows him down. Norbert gets mad because Fred can climb up on furniture and climb stairs because Norbert is too small. We're so blessed to have them in our lives. A reminder that we should do more to help one another. It's never lost on me, when we're taking pictures of Norbert, that thousands of people everyday look forward to that post. People smile because of him, he's our smile ambassador.
You have two great sons. How old are they and what are they most interested in?
They are really interested in computers. When they're not playing on their computers, they're playing video games. Kai also loves physics. I quickly realized that I need to go back to school, because what a 9th grader is learning and what I learned are so different.
What is one lesson you try to teach your kids?
Count to ten. It is too easy to open your mouth too quickly rather than waiting and thinking it through before speaking. If you sit and let somebody talk, they reveal more about who they are and what they are about.
What is something you would tell your 20-year old self now, that you wish you knew back then?
Don't sweat the small stuff. Just relax, it'll come to you. It's not in your time, it's not in your hands. Take your hands off the wheel. Life is an amazing journey. Everything will get done right in time.
We see you're very fit, you mentioned cycling, is that your go-to routine?
I used to run in high school but then I blew out my ACL. Then I liked to go out my bike and just have those zen moments. So Julie actually bought me a Peloton bike. They are sick. It's a little like soul cycle. There's a screen in front of you. You can dive into a live class or a recorded one. All your metrics, heart rate are on the screen too. I do all my workouts at home. I don't have a gym membership. I want my kids to see me working out. I want them to know this is a lifestyle choice. I even put a PlayStation in front of my elliptical trainer. So now my kids connect working out with playing games.
It's your day off, what can you be found doing?
Probably photographing Norbert or taking photos. Unless we're doing something with the boys. We like to go to iPic theaters. There are these big cushy lounge chairs, people bring you food and you watch the movies. They even bring you a blanket and popcorn. It's so comfortable. It's amazing!
You're incredible at photography. What do you like to photograph most?
I love to photograph in the studio and play with lighting. Right now, I'm looking at this amazing opportunity. I met this photographer that told me of an opportunity on this island off of Nova Scotia where there's nothing but wild horses. Hardly anyone lives there, I'd love to photograph there. I want to study what I'm taking photos of. I'd love to study horses, I never really was around horses so I don't know much about them.
What tips would you give people interested in photography?
The tip is this. If you're truly interested in growing your passion in photography, put your money into glass. Get yourself a good camera body, that's fine, but put your attention on the lenses. Know what you're going to do. I'm going to do a camera buying guide on "Home and Family" as we come closer to the holidays.
Congratulations on your marriage! Julie is lovely.
Norbert's paw prints are all over that wedding. He was the eHarmony of that existence.
How is married life treating you?
Julie is remarkable. I'm not going to gush. She has blessed us in so many ways. You start thinking, I'd love to find that deep and meaningful love. Then Julie came into my life and I don't even know how I deserve that. I'll just keep doing what I'm doing.
That dating life is tough!
That swiping left and right is crazy. I'm fortunate to work on a tv show, I meet a lot of people. As soon as I met Julie and shook her hand, I felt something. Of course I ignored it because I was afraid of it. Then she emailed me asking me to dinner but it didn't work out. Then she came back out and we went on our first date to the dog hero awards.
How would your friends describe you?
Depends on which friends you're talking to.
Loyal, longstanding, overachiever, committed, a little OCD (if you saw my garage, you would know why), a very honest friend.
Who has been the most inspirational person in your life?
Nick Vujicic – he was born with no arms and no legs. He is a motivational speaker and he came on the show. I have never physically seen love. This man is love. When he first came to the show I wanted to go say hi to him and he said "can I have a hug?" From that point on I saw nothing but love when looking at him.
Tony Robbins, Deepak Chopra – They were both on the show and have been very influential in my life.
What qualities are the most important to you in any relationship with you?
Communication, brutally honest communication. Putting the other person first. Gratitude. We have a gratitude jar at home. We need to be constantly aware of what we are grateful for in our lives and then let those people know.
If you would like to find Mark online and social media visit the links below:
Official Website: www.marksteines.com
Facebook: www.facebook.com/marksteines
Twitter: @marksteines
Instagram: @marksteines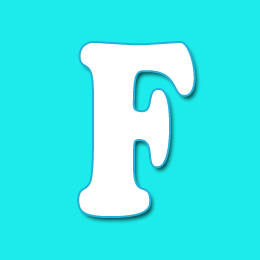 Editor of Feeling the Vibe Magazine. We have all the scoop on the latest celeb news, makeup tutorials, and so much more.