SHAYE
FTV Star Top 10 Contestant!
Meet Shaye… 
How did you feel about your experience as an FTV Star contestant? What were the highs and lows for you?
I thought FTV Star was a good way to get my name out.  There were a lot of people who participated, and everyone was very supportive.  The highs for me, would be getting an e-mail saying I made it to the next round. 🙂 The lows would probably be getting a text message during the day saying my percent was going down and others were going up. :/ Haha.
Who is your favorite singer/band?
My favorite singer is Hayley Williams from Paramore.  I would say my favorite band is The Almost or Mayday Parade.
What type of music do you have on your ipod/mp3?
I have a very wide range of music on my iPod. I listen to everything from indie/acoustic to alternative/punk-rock music. I'm down for anything. 🙂
Who would you like to one day sing with?
One day I would like to sing with Avril Lavigne. She's an artist who really influenced me when I was learning guitar, and I really like her style.
What are your musical plans from here?
I don't have any "set" plans for my path of music from here. My goal is to continue to write, play shows, gain more experience, and keep doing what I love and what makes me happy. Hopefully something good will happen along the way. 🙂
What are your summer plans?
My plans for the summer involve touring with the Easyriders Motorcycle Rodeos, and playing shows there. So my summer will be jam packed with music! Also, spending time with family and friends of course, and enjoying the warm weather!
What has been your most exciting musical experience so far?
My most exciting musical experience so far, definitely has to be when I recorded my EP CD last Spring Break. 🙂 It gave me a whole new outlook on the music world, and really inspired me creatively with what I want to do with my music in the future.
What was the best concert you ever went to?
The best concert I've ever been to was Kelly Clarkson this past year.  She completely blew me away, and her voice/stage presence was amazing! I've always looked up to her.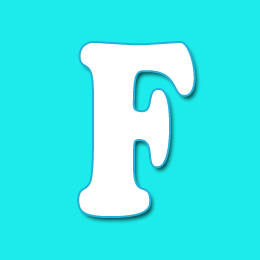 Editor of Feeling the Vibe Magazine.  We have all the scoop on the latest celeb news, makeup tutorials, and so much more.