MARISSA KATE
FTV Star Top 10 Contestant!!
Meet Marissa…
How would you describe your experience with FTV Star?
My experience as a FTV star contestant has been amazing! I'm so honored to be a part of this and I honestly can't believe I made it to the top 10!!!! woot woot!
Who is your favorite singer?
My favorite singer is Priscilla Ahn. She's isn't that famous. A lot of people have never heard her before. But she has the most beautiful voice I have ever heard. And her music is very relaxing and peaceful, I love it!!
What type of music is on your ipod at the moment?
I have EVERY type of music on my ipod. Seriously I have every genre, I love the oldies though, especially the music from the 60's and 70's like Cat Stevens, Joni Mitchell, Carole King, James Taylor, the list could go on forever. But along with the oldies I love singer songwriters like, Ingrid Michelson, Sara Bareilles, Fiest, Dido, Priscilla Ahn, Joshua Radin… there are so many!!
Who would you love to collaborate with one day?
Who would I like to sing with one day….. Hmmm definitely William Hung. Remember that guy on American Idol… "She bangs She bangs, I go crazy when she moves she moves. Actually no, I'd definitely want to sing with General Larry Platt!!! What Chu gonna going to do with your pants on da ground? No but seriously I'd WANT To sing/perform with LADY GAGA!! I love her so much!! (Sort of obsessed) she's just so talented and original and just amazing =]
Any special plans for the summer?
My summer plans are WORK WORK WORK!!! I'm working as a camp counselor, lifeguard, babysitter and I'm hostess at night! Haha busy bee! But I am also preparing for my college auditions, which will be in the fall! eekk! And I am also doing two community service projects. One is where I go to this dialysis unit, (just a medical place where people are having kidney failure. It's KIND OF like a convalescent home) but I'm going there and giving the patience's a diagnostic test to test how happy they are. And then I'm going to play music at the dialysis unit three times a week. And then I'm going to give them the diagnostic test again, and see if music made them happier. It's kind of like a Music Therapy experiment! I'm super excited Oh and I'm also recording my CD at this AMAZING studio in NYC!! Ah I'm so excited! =]
What has been your most memorable musical experience?
My most amazing musical experience so far, (other than the moment I feel deeply in love with music) would have to be when I sang at my grandparent's 50th anniversary I was like 10 and I sang in front of 300 people. There was a band behind me that I never practiced so I totally winged it and ROCKED IT!! It was so fun, and I was so proud of myself to be that brave it was awesome!! =]
What is your favorite concert you've attended?
The best concert I've ever been to would probably be spearhead or Diana Krall (I really haven't been to many concerts) but those two were amazing. I saw spearhead/Michael Franti before they were even remotely famous so that was awesome! They sing the song that's like " say hey I'll be gone today, But I'll be back all around the way. It seems like everywhere I go. The more I see the less I know.. But I know one thing,,,,,,that I love you" You've probably heard it before it's AMAZING! =] But I'm going to see Lady Gaga this summer, so I think that one is going to take the gold =]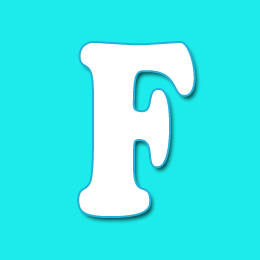 Editor of Feeling the Vibe Magazine.  We have all the scoop on the latest celeb news, makeup tutorials, and so much more.