LINDSAY ALWARD
FTV Star Top 10!!
Meet Lindsay…
 How did you feel about your experience as an FTV Star contestant?  What were the highs and lows for you?
I think  ftv was a very good experience.  It helped me grow my fanbase and gave my already amazing fans something else to be involved in and look forward to. 
Who is your favorite singer/band?
Honestly,I can't just choose one.  There's so many amazing people.  Locally for me it would be City and Colour; also known as Dallas Green.  Internationally Missy Higgins is absolutlely incredible!
 
What type of music do you have on your ipod/mp3?
I don't have an ipod or anything at the moment, sadly.  Although I have a playlist on my computer.  There is  lots of Hedley, Secondhand Serenade, Dear Juliet on it.  Also Eminem, he`s amazing.  I prefer his older stuff though.
 

Who would you like to one day sing with?
That`s the easiest question!  Ron Pope.  Many people aren`t familiar with him but his voice and music is breathtaking.
 
What are your musical plans from here?
From here, I`ve been working in the studio with two great guys David and Nathan(producers-engineers).  I will be releasing those two new singles as well as my first HoldOn very soon.  My newest songs are called, Scientist and Little Things. There are some upcoming shows and festivals booked here(Canada) and in Ohio so we`re all pretty excited about that! Ultimately getting together a great band who is dependable for shows etc and share my music on a large scale.
What are your summer plans?
My summer plans are undetermined at the moment.  I`m going for my beginners, which is scary for other drivers!  Hopefully a part time job but mostly just enjoying the time with family some and great friends.  The more time at the beach, the better because it`s my favorite place ever.
 
What has been your most exciting musical experience so far?
I have so many great musical experiences. My most exciting was probably recording my last two songs in the studio.  It was just a really fun experience and I got to finally really show my personal musical style.  I'm really proud of how they turned out. Also recently, submitted some of my music for toma(toronto ontario music awards) & NMA(Niagara Music Awards) and will find out at the Judging Party if I am a nominee, fingers crossed!
 
What was the best concert you ever went to?
The best concert I ever went to was definately this past April.  I saw Heldley, Stereos and Faber Drive as well as Fefe Dobsin.  I got to go to it with the ladies and we all had a lot of fun.  It was a very well put together show.  The way especially Hedley and Faber Drive got the crowd involved made it an outstanding show!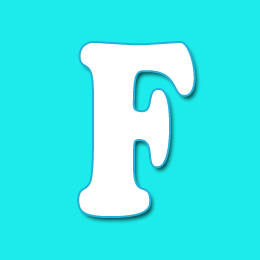 Editor of Feeling the Vibe Magazine.  We have all the scoop on the latest celeb news, makeup tutorials, and so much more.