JULIA PERNICONE
FTV Star Top 10!!
Meet Julia…
1. What was the FTV Star experience like for you? Highs and lows?
I LOVED being an FTV Star contestant!  It was awesome getting people in my school involved and having people who I didn't even know come up to me in the hallways asking me about it!  Of course, I didn't really like being eliminated, but just knowing that I had so many people supporting me in the first place was incredibly cool.
2. What is your favorite singer/band?
My favorite band is Paramore.  I am in love with Hayley Williams' voice!  She has so much edge and isn't afraid to be one of the boys and just have a great time rocking out.  She's definitely my idol.
3. What type of music is in your ipod at the moment?
I listen to a lot of pop and rock music.  Like I said, I love Paramore.  I also really like P!nk and John Mayer.  Lately, I've been jamming to Ke$ha non-stop!  Her music is so catchy and fun!
4. Who would you like to collaborate with one day?
There are so many people I'd love to sing with!  I think John Mayer is one of the biggest, because I've covered songs of his before and had a lot of fun with them.  I think I'd be too intimidated by Hayley Williams to sing with her, but that would also be a dream come true!
5. 
What have you been up to since FTV Star?
Since the beginning of the competition, I've started working with other musicians at my school, writing, recording, and performing wherever we can!  We're going to continue to write and hopefully come up with an album's worth of original music.  I also want to continue singing with a band that I performed with.  Check out me and my friend Jack's music here: 
http://www.facebook.com/pages/Julia-Pernicone-Jack-Hoffman/106837792669920
  Let us know what you think!
6. Any special plans for the summer?
Over the summer I'll be swimming on a team, and working on as much music as possible!  I'm entering a battle of the bands competition with some friends, so hopefully I'll be rehearsing for that show as well!  I just want to play music all summer, and go to the beach too 🙂
7.  What has been the most memorable/exciting musical experience so far?
My most exciting musical experience so far was probably performing at my school's guitar club show with a band.  We had so many friends in the crowd cheering and the energy was just incredible!  Also, Jack and I were asked to perform at an event planned by our school's Amnesty International club.  We had our names on flyers and got to perform an entire 30-minute set!  Then they asked us to play a few encores!  We performed outside and it was such a sunny day.  We felt like celebrities!  It was so much fun!
8.What is the best concert you've been to?
I have been to so many amazing concerts, it's hard to pick a favorite!  The Jonas Brothers are my guilty pleasure, so seeing them at Jones Beach last summer was awesome!  I also recently say Paramore perform at Bamboozle.  They are such a confident and strong band…they are all so talented and really fun to watch.  I had a great time at that show!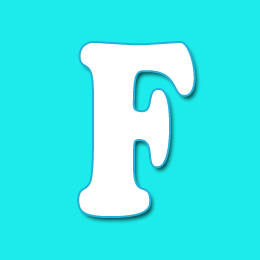 Editor of Feeling the Vibe Magazine.  We have all the scoop on the latest celeb news, makeup tutorials, and so much more.