HANNAH NOELLE
FTV Star Top 10 contestant!
Meet Hannah…
How did you feel about your experience as an FTV Star contestant? What were the highs and lows for you?
My experience as an FTV Star contestant has been a very inspiring journey for me as a singer. There has definitely been a lot of excitement, hard work, and even some nerves. I would have to say that the high moments of being an FTV Star contestant (for me) were discovering that I made it to the next round, or even just the thought that celebrity judges were watching my videos! The low moments had to be the anticipation of finding out if I really had made it to the next round of the competition.
Who is your favorite singer/band?
My favorite singer has to be Barbra Streisand because I strongly admire her originality in music and her character as a person.
My favorite band is definitely the Jonas Brothers and has been for nearly 6 years and counting. All three of the Jonas Brothers are very inspiring to me, and their music has really made a great impact on my life.
 
What type of music do you have on your ipod/mp3?
Although I really enjoy singing R&B music, my MP3 is not only filled with R&B music alone. It has a lot of Pop/Rock/Dance tracks as well. For me, there isn't just one certain artist's music that I'm constantly listening to. It's really just whatever song I can relate to at the moment, or even just a song that simply makes me feel good.
Who would you like to one day sing with?
If I had the opportunity to sing with any artist one day, it would definitely have to be Stacie Orrico. Ever since I was a small child, I've always considered Stacie Orrico a huge musical inspiration to me. I remember going into my room when I was about 10 and rockin' out to her CDs just about every day. Although she may not be the most popular star on the charts at this time, to me, she's just phenomenal! I would also absolutely LOVE to sing with the Jonas Brothers as well.
What are your musical plans from here?
My musical plans are just to keep doing what I love from here on out. Music is something so incredible that I believe most people really do relate to it. I only hope that one day I can inspire others with my own songs, originality, and more.
What are your summer plans?
My summer plans are to definitely keep a good update of Youtube videos on my channel, hopefully meet some of my supporters, go to a Jonas Brothers concert, and perform a few shows (of my own) around the town in which I live in.
What has been your most exciting musical experience so far?
My most exciting musical experience so far was the first time I sang live, or even just being apart of the FTV contest!
What was the best concert you ever went to?
The BEST concert I ever went to was the Jonas Brothers "When You Look Me In The Eyes" tour which I went to on February 15, 2008. It was my first Jonas Brothers concert ever, and it just brings back a lot great memories when I think about it.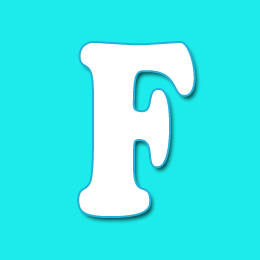 Editor of Feeling the Vibe Magazine.  We have all the scoop on the latest celeb news, makeup tutorials, and so much more.