COURTNEY MELOCHE
FTV Star Top 10 Contestant!!
Get to Know Courtney…
1. How did you feel about your experience as an FTV Star contestant? What were the highs and lows for you?
I absolutely loved the experience! It was amazing to see just how supportive my friends, family, classmates, castmates, community, etc
really are… thank you so much to everyone who voted for me… love you all!!! The low point would be getting voted off when I did… I
wish I could have made it further!
2. Who is your favorite singer/band?
My all time favourite band is an incredible group out of New Orleans called the Continental Drifters. Their music has touched me and
inspired me in so many ways and at so many different times of my life, I can't imagine my life without them! I also really love Susan
Cowsill's solo material… her new album Lighthouse is mindblowingly amazing! My other faves are the Bangles, the Indigo Girls, Dixie
Chicks, and the Barenaked Ladies. My current minor obsessions are Lady Antebellum, Brad Paisley, and the Court Yard Hounds.
3. What type of music do you have on your ipod/mp3?
A very eclectic mix! I will listen to anything pretty well as long as it is quality music that doesn't promote hate. I listen to mostly a
lot of folk music and classic rock, but lately I've been getting a lot more into country as well. I also happen to be a musical theatre
student, so I have a lot of show tunes and classical music… there's not much that I don't have! I just put my ipod on shuffle and the
first ten songs that came on were by The Pretenders, Beach Boys, Buffy Sainte-Marie, Eurythmics, Stray Cats, Rush, Sopwith Camel, Kelly
Clarkson, Chic, and Carole King.
4. Who would you like to one day sing with?
My absolute dream would be to sing with Susan Cowsill, Vicki Peterson, and/or the Indigo Girls!
5. What are your musical plans from here?
In September I will be starting my second year of college where I am studying music theatre performance. I love that because I get to go
to school to sing, act, and dance, and while its a lot of hard work, when it all comes together it is the most rewarding feeling in the
world! I have also been working on music of a variety of genres outside of school with a few different friends. One guy I'm working
with is more 60s inspired psychadelic rock, another one is old school country and is helping me to launch a country music career… it's
amazing to me to think that I am fortunate enough to be able to dip my toes into so many different pools and get such a great taste of
everything while I'm trying to figure out exactly what I want to do.
6. What are your summer plans?
My summer kicks off with a trip to Nashville at the end of June. We were supposed to go earlier, but postponed because of the flooding.
Nashville, especially the Grand Ole Opry, is very near and dear to my heart, so I am really looking forward to getting back down there to do
more writing and some recording. And I can't wait to go back to the Opry and see an incredible show and meet some equally incredible
artists, even though it isn't going to be held at the opry building for some time yet. Shall be fun! I am spending most of the summer working as a history interpreter at a local historic site that I've been involved with for the last six years. My town has a rich history associated with the war of 1812 as well as the underground railroad, so with the bicentennial of the war of 1812 quickly approaching, we're going to be pretty busy this summer getting prepared for that. I will also be singing at some local events connected to my job, and performing music from and inspired by
the war of 1812 on site. Aside from that, I will be returning to a wonderful leadership camp in the greater Toronto area of which I am an
alumni to facilitate a week of camp. I'm really looking forward to working with the kids, and hoping that I can be of inspiration to them.
7. What has been your most exciting musical experience so far?
My most exciting musical experience so far was going to the Grand Ole Opry for the first time last summer as a VIP and watching the show
from the side of the stage, meeting all of the artists, and discovering the magic of country music. At that particular time in my
life I was feeling very discouraged and frustrated with my music, and was considering quitting, but after one night in that building I knew
100% that music was what I wanted to do and what I was going to do.
8. What was the best concert you ever went to?
The best concert I have ever been to without question was Heart and the Bangles at the Illinois State Fair last summer! I've seen the
Bangles multiple times and they are always fantastic, but that was probably one of their best sets in recent years. It was the first
time I've ever seen Heart and I am absolutely dying to see them again! They've not only still got it, but they're actually better now than
they've ever been! That was a night I will absolutely never forget!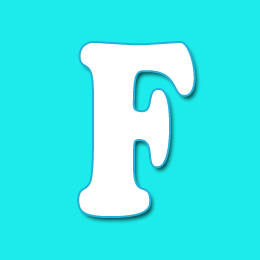 Editor of Feeling the Vibe Magazine.  We have all the scoop on the latest celeb news, makeup tutorials, and so much more.